The 4-day Call for Conservation event held in Chitrakala Parishath came to a successful close on Sunday.
What was it: The event showcased photographs highlighting the efforts of front-line forest department staff and the rich biodiversity of Karnataka.
Chief guests: The event kickstarted on August 25, when RK Singh (HOFF), Kumar Pushkar (APCCF, Wildlife), Actress Tara Anuradha (MLC and Chairman of Karnataka Forest Development Board), actor/environmentalist Suresh Heblikar, and cricketer Stuart Binny graced the occasion as chief guests.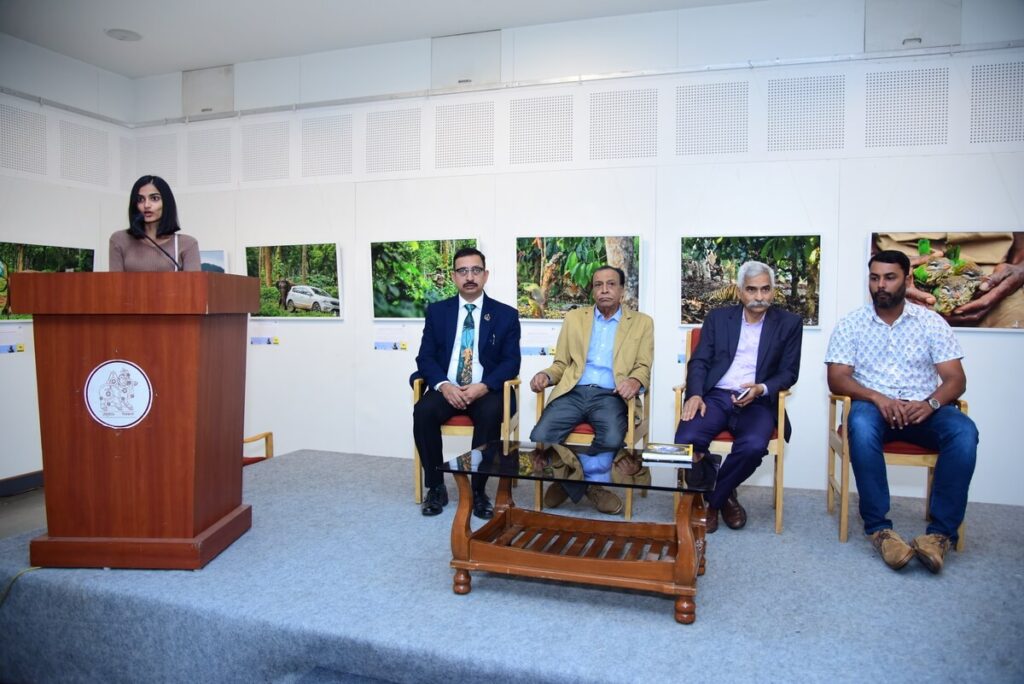 The plan: Akshay Heblikar, director of Eco-Watch and the son of Suresh Heblikar, had proposed the idea of organizing a photography exhibition on wildlife conservation to Pavan Joshi, who is a wildlife/conservation photographer and founder of Wild-Alert.
The event, which was planned almost a year and a half back, got delayed due to Covid.
The highlights: Adorning the exhibition walls were the photographs taken by Pavan Joshi showcasing man-animal conflicts, the work of forest staff, and a multitude of wild animals including tigers, elephants, ravens and snakes.
Wildlife photographer Arvind Karthik also showcased some of his photographs capturing leopards and other wild animals in their habitats.
Conservation artist RA Sudha showcased a picture-perfect painting of the late tiger Masti, based on a photograph captured by Pavan Joshi.
A large photograph of an elephant captured the attention of the visitors.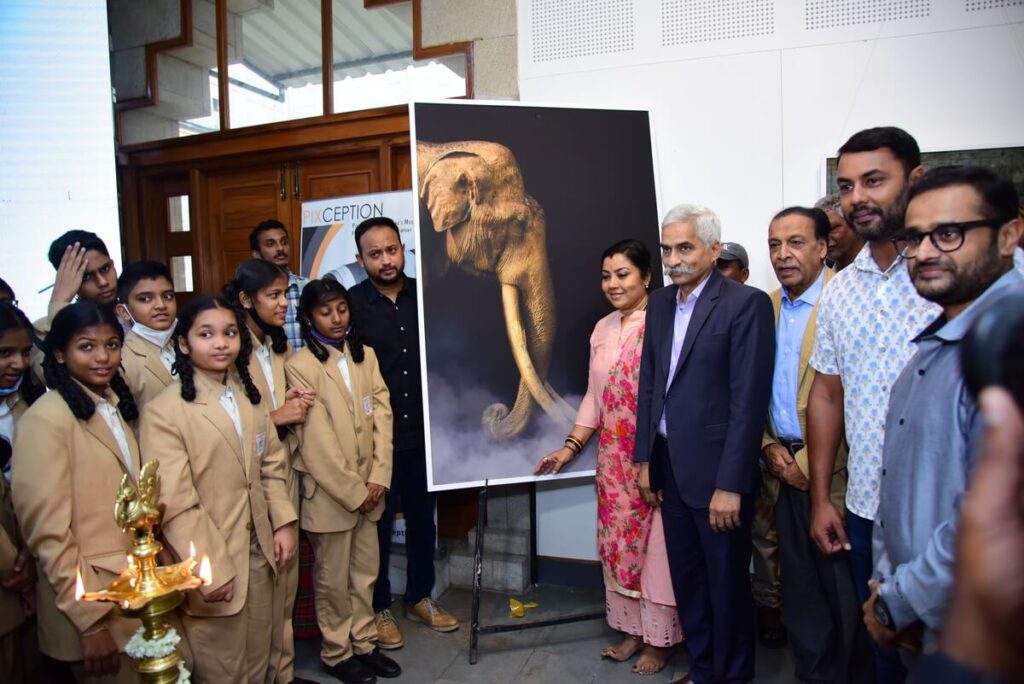 Good footfall: The exhibition, which ended on August 28, received significant footfall. Students from various schools and colleges, wildlife and photography enthusiasts, forest department staff, art lovers, and many others visited the event.
Prominent guests included Manoj Kumar (MD of Jungle Lodges), Subhash Malkhade (APCCF), DCF Ravindra Kumar and DCF Prasanna Kumar from Mysuru.
Photographs for sale: Some of the photographs displayed during the exhibition are showcased below. If you are interested in purchasing the photographs, you can reach out to Pavan Joshi at +91-7760674721.