Good morning, Chennai!
⛅ Today's weather: A mix of cloudy and clear skies.
🧐 Did you know? The first Chennai Book Fair was held in December 1977. It had 22 stalls and was held at the Madrasa-i-Azam school.
---
🖥️ All girls hackathon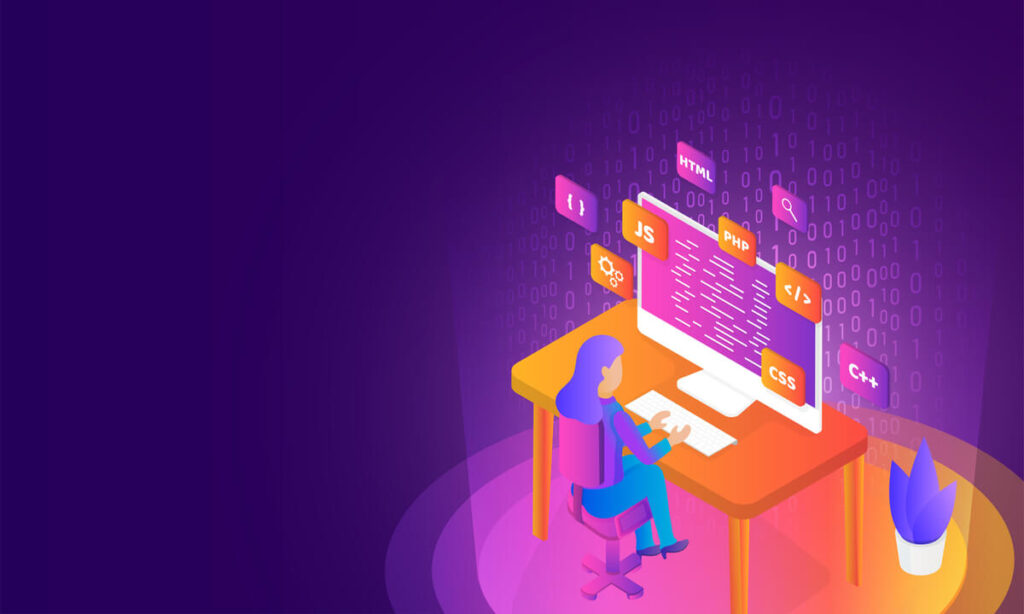 The All Girls Hackathon was conducted to bridge the technology gap for government school students.
What's it about? Organised by the TechDiva Foundation, the hackathon took place at the Anna Centenary Library. The Foundation approached teachers and officials, offering to teach the basics of coding and helping them get scholarships for their higher education.
Teachers said that most students learn and memorise concepts without understanding them. The Foundation's pitch convinced them this was a good opportunity for the students.
Among the schools that participated were Avvai Home Girls' Higher Secondary School, Chellammal Women's College, and MGR Janaki College.
Who said what? One student from Chellammal Women's College said she enrolled herself in the scholarships since her family is having a tough time financially. Another said the programme was informative and helpful even though they attended it out of curiosity. For others, it's part of pursuing their passion in the tech and IT field.
---
🎴 Unique playing cards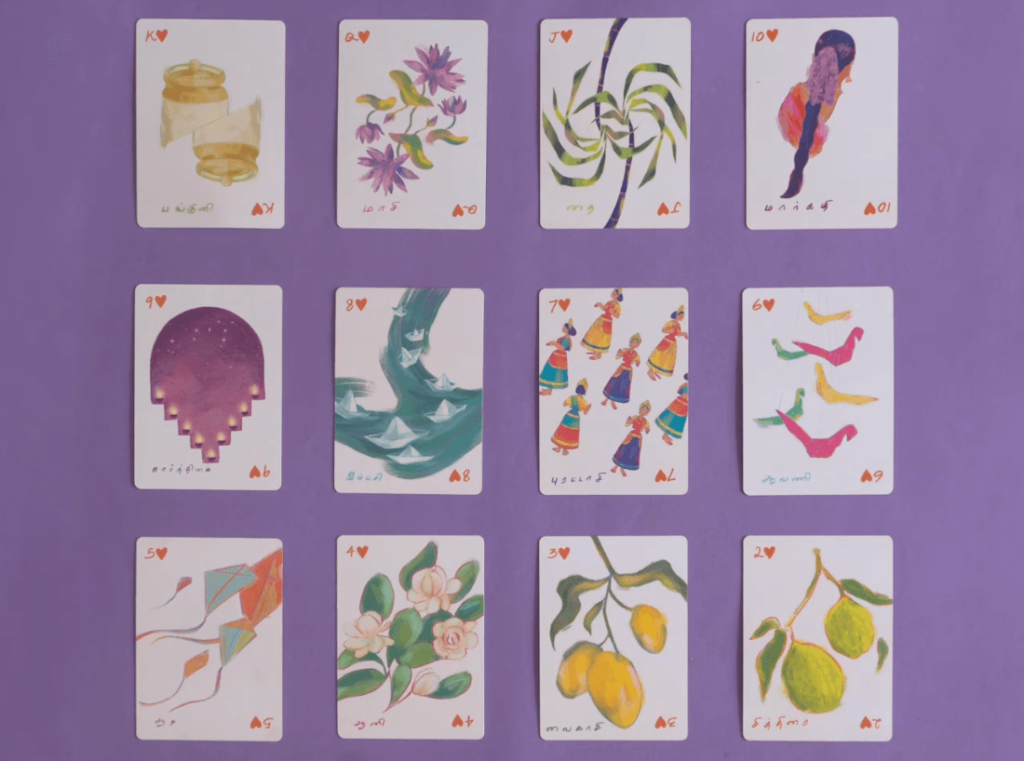 An organisation brings memories of Tamil Nadu to unique illustrated playing cards.
What's it about? City-based Vizha is a multidisciplinary team that experiments with food, culture, and design. Their latest initiative is Seetu Kattu. They contain illustrated playing cards that delve into Tamil culture and language. The idea came from research on another project to preserve the language. Eventually, they landed on playing cards that could be easily developed.
Each card symbolises a month and its significance. For example, the jar of pickles represents Panguni, a popular time to make oorugai (pickles). The sugarcane mesh represents Pongal.
Navaratri and Purutasi are shown when a lot of festivals happen. Kites are drawn to represent Aadi, which is the windiest month of the year.
About Vizha and future plans: Founders Akash Muralidaran, Sanjana, and Darshini want to preserve local identity and celebrate the bond between people and nature. They help empower local artists, promote sustainability, and innovate local cuisine. They're currently working on their upcoming calendar.
---
👖 The used clothes trade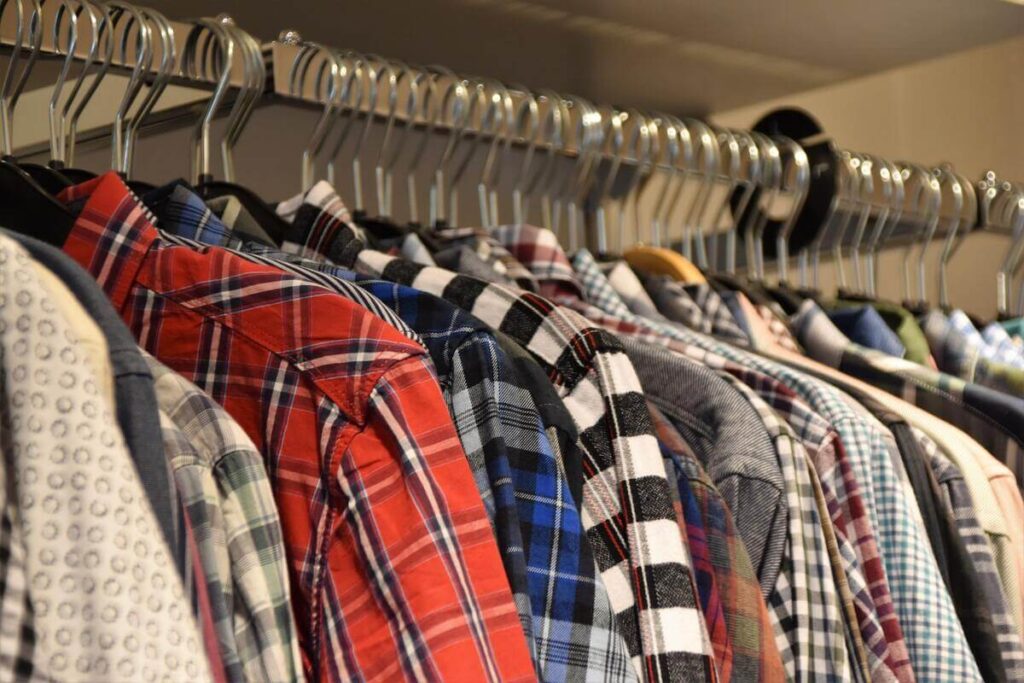 Here's the journey of old clothes taken by traders and ragpickers.
What's it about? The used clothes market at places like Thidal, Ambattur, and Tambaram have prevented about 2,000 tonnes of rags from being dumped in landfills each week. More than 500 wholesale traders in the city collect clothes from 20,000 ragpickers and pay them up to 6 rupees per piece. They're sold to factories and mills.
Some of the clothes that can still be worn are washed and sold at roadside markets. Others are converted into mats and cleaning cloths for factories across the country.
Challenges: The used clothes trade has challenges. The Corporation has planned to regularise them, but nothing has happened yet. Also, higher rents and GST have hit business.
Who said what? Pasha Hayath Bhai of the second-hand cloth market welfare association said they now earn only ₹4-5 per kilo of clothes. The maximum sales price is ₹15-20 per piece. Afroz Khan, a researcher with citizen consumer and civic action group, said without ragpickers, NGOs and the government wouldn't be able to recycle properly.
---
🎼 Artistes celebrating mortality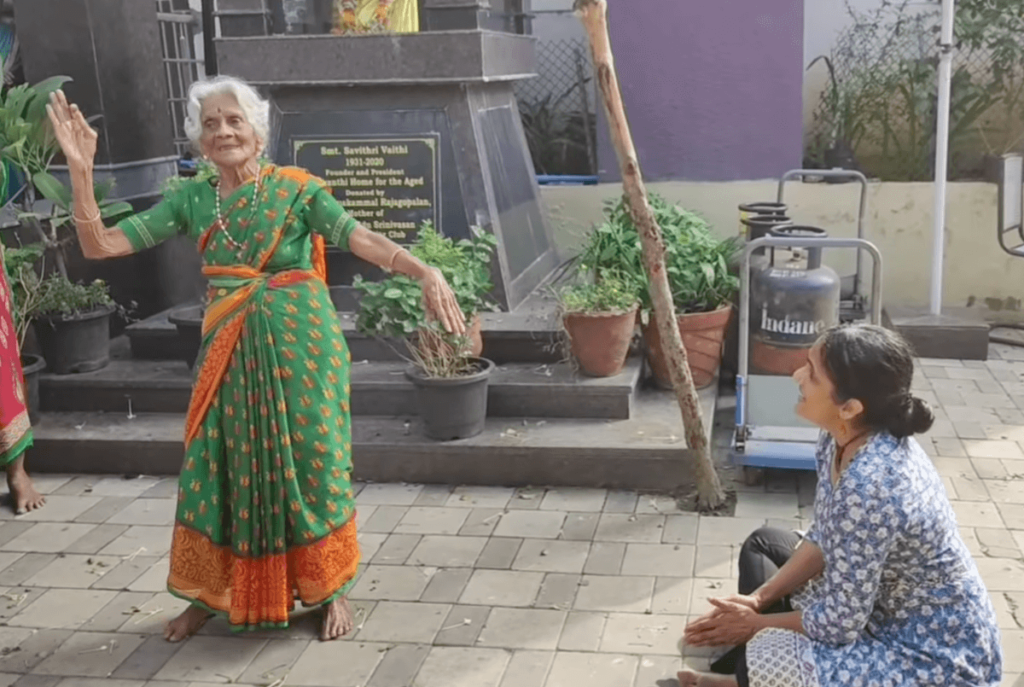 A group of artists will come together for performances on the theme of growing old.
What's it about? The Just Us Repertory and Chennai Art Theatre are producing At Last: An evening of music, poetry, and theatre. It's a benefit concert on December 9 at Medai in Alwarpet where the proceeds go to the Vishranthi Old Age Home. The events will feature performances and acts that deal with growing old. Given music, books, and films romanticising youth and staying young, why not something different?
The organiser is the theatre artist and musician Akhila Ramnarayan. She got the idea for the event from the song At Last by Etta James. She wanted the theme to be about growing old.
Performers: Among the performers are Akhila Ramnarayan, Vedanth Bharadwaj, and Paul Jacob, with live music. There'll be guest performances by Anita Ratnam, Gowri Ramnarayan, and others.
Giving back: Akhila said it's also a part of giving back to society. Given the theme of the show, it made sense to donate to an old age home. She said Vishranthi has been doing good work and was the right place to donate.
---
📊 Today's Poll
(Only subscribers can participate in the polls)
Do you know to draw or paint?
I know to draw or paint.
I don't know to draw or paint.
---
❓ Today's Question
(Only subscribers can submit their answers)
What time in your life you would want to go back to?
Reply to this email with your answers.
---
🗞️ In other news…
---
🛋️ Local Lounge
Yesterday's Poll:
I binge-watch series on OTT platforms: 63.6% 🏆
I don't binge-watch series on OTT platforms: 36.4%
Answers to Yesterday's Question:
What's your favourite series on OTT platforms?
Muralidharan: "Breaking Bad"
That's it for today. Have a great day!