Good morning, Chennai!
⛅ Today's weather: Mostly sunny with some cloud cover.
🧐 Did you know? The Southern Railway Headquarters was the first in the city to use reinforced concrete in its construction. Previously, limestone was the preferred choice.
---
📱 Chennai through the eyes of school students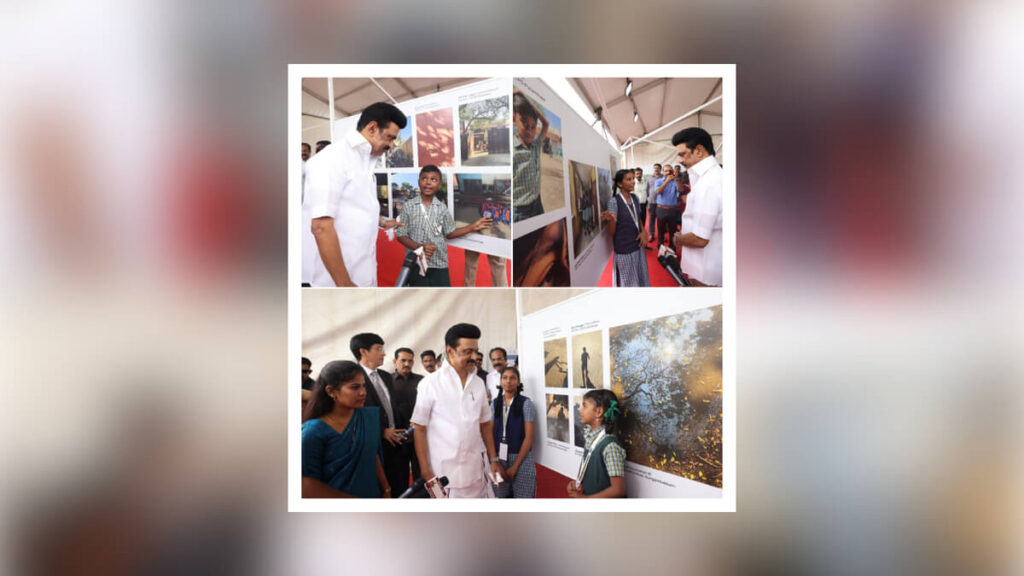 An exhibition to celebrate Chennai's birthday showcases photos of the city taken by school students.
What's it about? The recently-inaugurated photo exhibition titled 'Akkam Pakkam' showcases photos taken by school students. The students were chosen to participate in basic photography lessons funded by the Chennai Corporation. The exhibition contains 80 photos shot by 65 students.
The students from classes 4,5,9,11, and 12, chosen from three schools, were trained for three months in basic photography skills like framing and composition.
They were all given smartphones to capture their perspective on their surroundings. Some students were allowed to take the phone home to document their experiences.
A different perspective: One of the revelations through this project was seeing how a kid's perspective was different from an adult's in seeing things as positive or negative.
Details: The exhibition is open for visitors till September 5 at the Ripon Building.
---
✊ Protesting solid waste management privatisation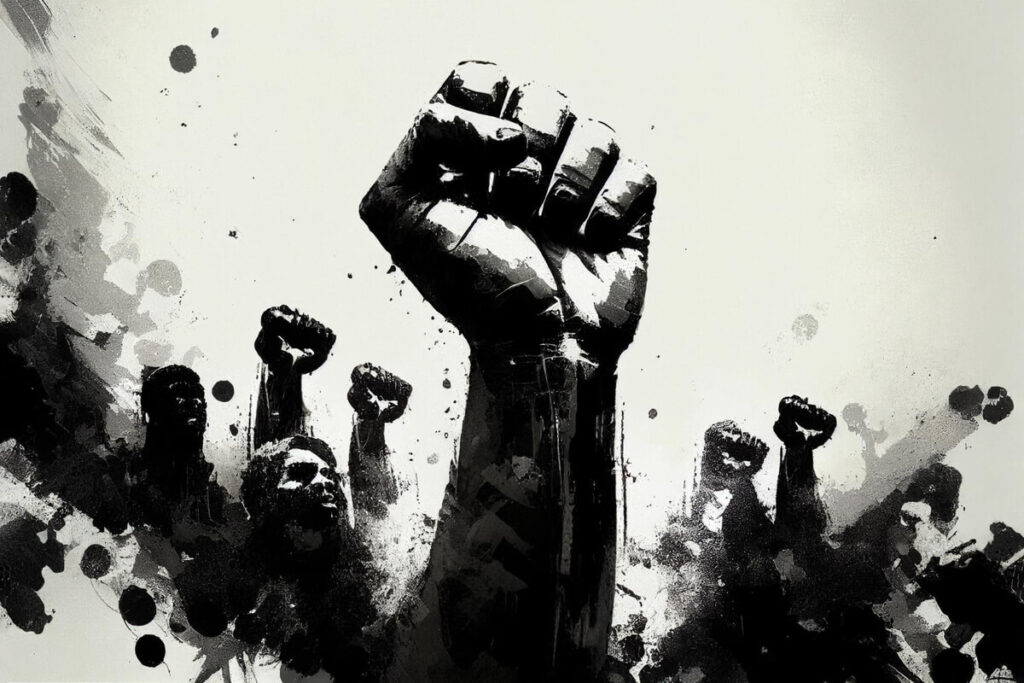 200 conservancy workers went on a day-long hunger strike to protest the proposed move.
What's it about? Conservancy workers and trade union members protested the proposed move to privatise sold waste management across several zones of the Chennai Corporation. Among the participants were the Centre of Indian Trade Unions, The Madras Corporation Red Flag Union and the Conservancy Workers of Chennai Corporation.
Apart from scrapping the privatisation plan, they demanded wage hikes, job guarantees, and implementing the old pension scheme. J Pattabi of the Red Flag union said the government hasn't paid attention to their long-standing demands.
M Venkatesan of the National Commission for Safai Karamcharis (NCSK) said the government should abolish the contract system in local bodies since it adversely affects conservancy workers.
Tackling manual scavenging: The state has the highest number of manual scavenging deaths. Despite several government initiatives, the practice continues. Venkatesan suggested the police should register non-bailable FIRs in manual scavenging deaths.
---
🛣️ Highway project delays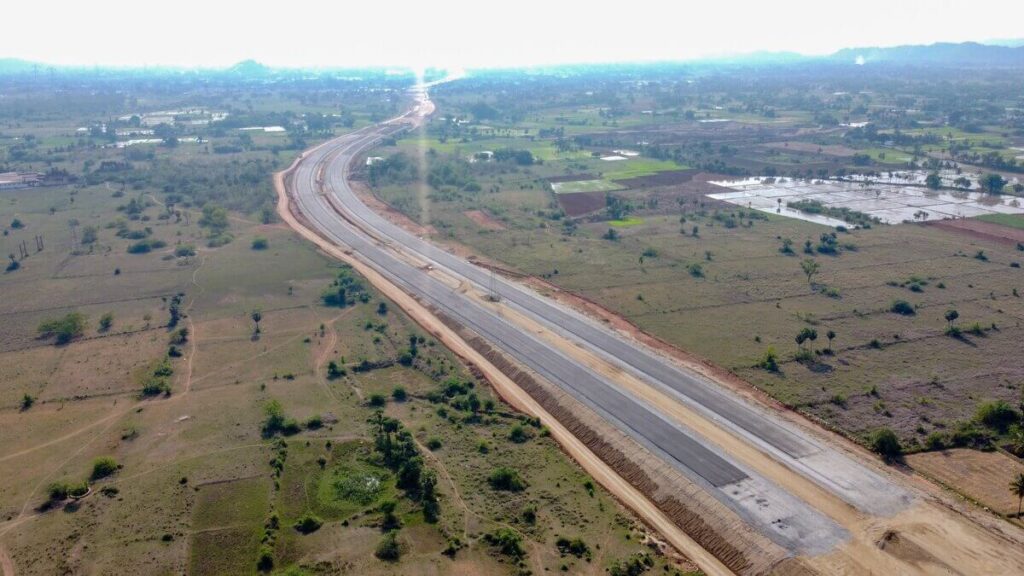 A CAG report showed why highway projects connecting Chennai to other cities are mired in delays.
What's it about? A recent Comptroller and Auditor General (CAG) report stated several projects from the National Highways Authority of India (NHAI) connecting Chennai to other cities were constantly delayed. Work on three high-priority highways was still pending.
The Bharatmala Pariyojana was launched to address excessive delays in highway projects. The pending ones include the eight-lane expansion of the Chennai-Madurai highway, the Chennai-Bengaluru Highway, and the new Chennai-Salem highway.
Between 2011 and 2018, 263 locations with five or more accident cases were found on highways in and around Chennai. Only nine of these spots were rectified. The CAG report showed no concrete timelines were stated to complete the projects.
What's the result? Due to the NHAI not working fast enough, accidents on these highways have continued since they see a high traffic volume of 50,000 vehicles daily. It has also led to traffic congestion at various spots.
---
🚗 Showcasing classic and vintage cars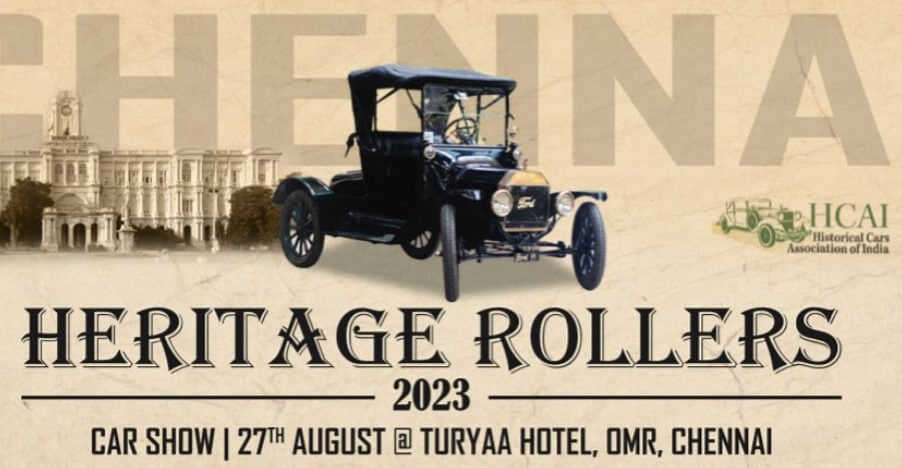 Vintage and classic cars from across the country will make their way to the city for a special showing.
What's it about? For Historical Cars Association of India (HCAI) President Ranjit Prathap, having a vintage car show during Madras Day has been a tradition since 2017. It began with historian V Sriram and Chennai chronicler S Muthiah.
Classics will come to Chennai from cities like Mumbai, Delhi, Kolkata, and Bengaluru. In all, 55-60 cars are expected to be on display.
Apart from the Rolls Royce and Jaguar, there'll also be a Bentley from the Baroda Maharani Shanta Devi. Cars with American and Eastern-European heritage will also be on display with Indian classics like the Ambassador.
For a good cause: This year's edition will see the HCAI and the Chennai traffic police join hands for a road safety awareness campaign during the roadshow.
Details: The show will be at the Rayala Techno Park at the Hotel Turyaa campus on Old Madras Road from 10 a.m. to 1 p.m. on August 27.
---
✨ Things to do…
Here are some fun and interesting things to do in the city over the weekend!
---
🛋️ Local Lounge
Yesterday's Poll Results:
I have been to a vintage car show: 25.0%
I haven't been to a vintage car show: 75.0% 🏆
Answers to Yesterday's Question:
What are the most photogenic or scenic locales in Chennai?
Suchi: "Marina beach and the Bay of Bengal"
That's it for today. Have a great weekend!