Good morning, Chennai!
⛅ Today's weather: Partly cloudy for the day.
🧐 Did you know? Once completed, Chennai's longest flyover will connect Anna Salai directly to Mahalingapuram. The 4 km-long steel and concrete hybrid flyover will reduce travel time to about 5 minutes along this route. Work is set to begin next year.
---
🚆 MRTS stations overhaul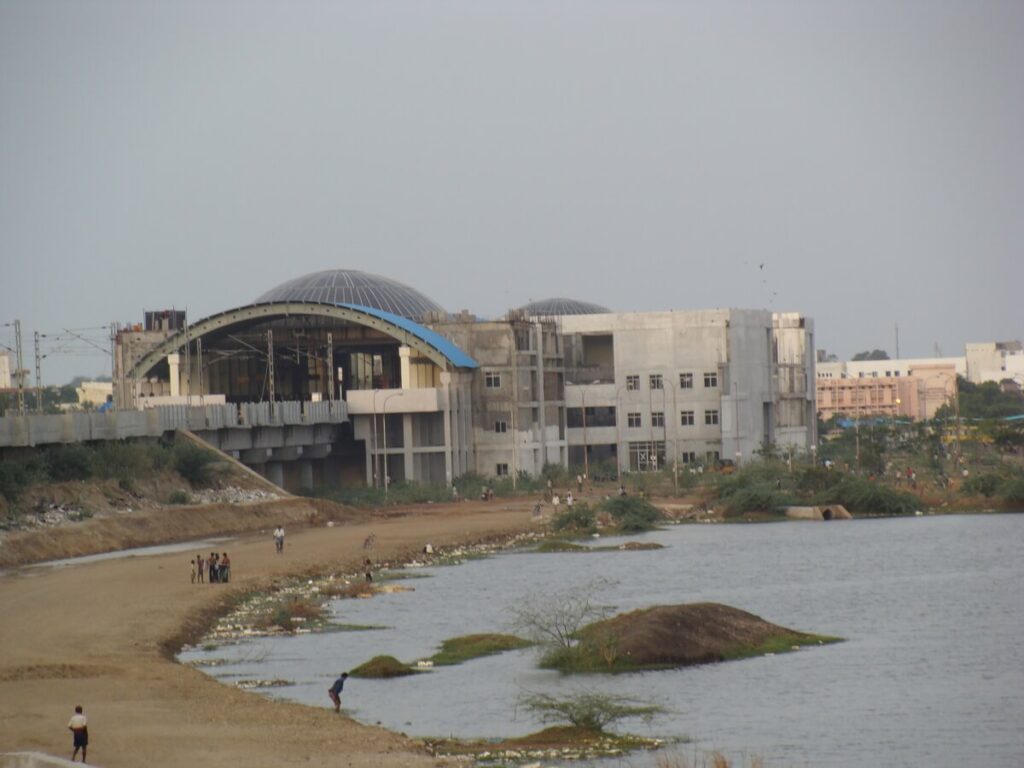 The Taramani and Park Town stations have been identified for a makeover and commercial development.
What's happening? The Chennai Unified Metropolitan Transport Authority (CUMTA) has identified the Park Town and Taramani stations for commercial development. It's part of a plan to maximise the non-fare box revenue of 20 stations across the city.
The two stations in question will be leased out for 45 years. According to estimates, the non-fare box revenue, lease, and advertising are expected to generate ₹2,363 crore. They'll have commercial spaces for shops, ATMs, event spaces, etc.
Among the two stations identified, Taramani is stated to have greater potential due to its large area and higher footfall. Apart from improved passenger amenities, safety equipment will be upgraded with first aid kits and CCTV cameras.
Why this plan? Non-fare box revenue percentages in cities like Bengaluru, Mumbai, and Chennai are 6%, 14%, and 16%, respectively. That's much less than the international average of 30% to 60%.
There's also a plan to develop railway station neighbourhoods with residential and commercial spaces.
---
🚉 Survey for Kilambakkam station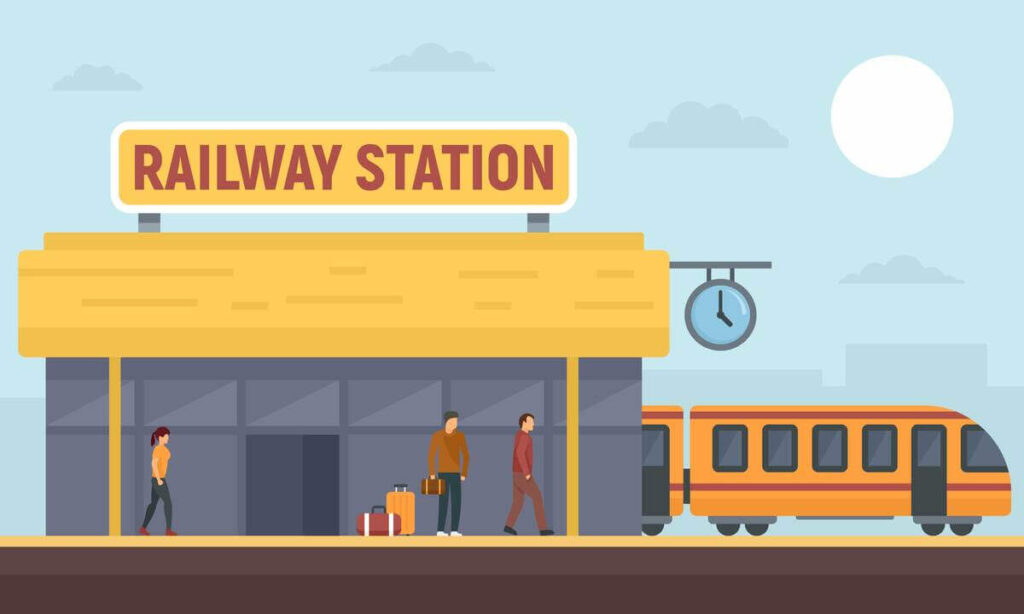 Kilambakkam could get a new railway station with approval for a survey.
What's it about? Kilambakkam could get a new halt station between Vandalur and Urapakkam. The Zonal General Manager has given approval for a survey for the station, and its cost will be fully borne by the state government.
The Chennai Unified Metropolitan Transport Authority (CUMTA) has been notified of the approval. The government has already deposited ₹40 lakh for the initial work.
Once the contract is awarded, it's estimated that the work will be completed in a year since it involves building a new station.
Convenience: The new station, once built, will be convenient for passengers travelling to and from the new Kilambakkam bus terminus.
---
📱 Namma Chennai app issues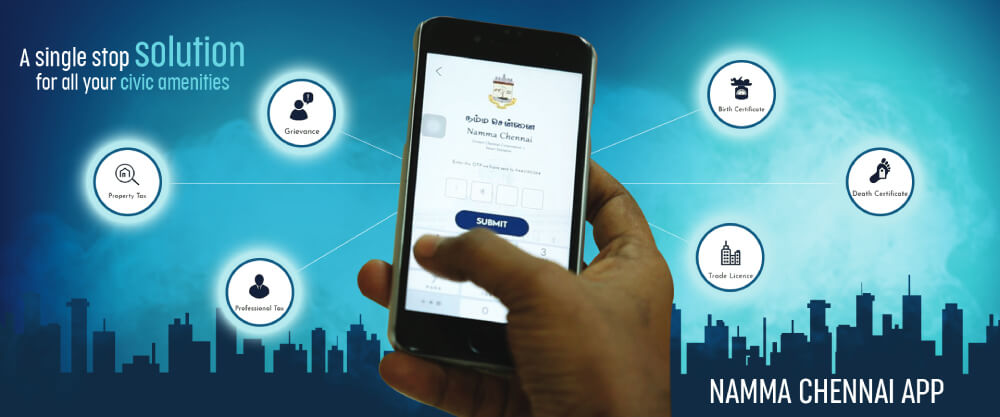 The app, used to register complaints, has gone missing for some and is riddled with glitches for others.
What's it about? The Namma Chennai app, used by citizens to register civic complaints, has either gone missing for iPhone users or has glitches for Android users. Some users couldn't find it on the iOS app store.
For several Android users, their previous complaints disappeared. Others see a "no data available" screen when they open the app. Users have been unable to raise any complaints for the past week.
For others who opened the app, it asked for their property tax details. The app seems glitched since it constantly logs off too.
History: The app was launched under the Chennai Smart City initiative in 2018. On average, it receives about 500 complaints daily for various civic issues like broken street lights, damaged roads, etc.
---
📦 Staying organised Arrange It All helps people declutter and tidy up their living spaces.
What's it about? Getting rid of old things at home can be a hassle. You've got to try and find space for new things while wanting to keep old memories nearby. Then there's throwing away things that aren't necessary and taking up space. Aanchal Kejriwal's Arrange It All helps people declutter their spaces.
She's a certified organiser with the International Association of Professional Organisers (IAPO) and is capitalising on the trend of wanting and valuing well-organised storage solutions at home.
The process involves meeting clients and getting an idea of their spaces. The company has helped people ranging from celebrities to those with modest incomes. Visiting people offers the team an idea of what layout would work best.
Attachment to belongings: The experience of finding out that people can often develop a strong emotional attachment to things than people was motivation and validation for Aanchal to pursue this as a career. The tip is to buy necessary things that also bring you happiness.
---
✨ Things to do…
Here are some fun and interesting things to do in the city over the weekend!
Celebrate 30 years with the legend himself with AR Rahman live in concert this Sunday.
The 1945 Lakshmikanthan murder case is dramatised in the docu-drama "Lakshmikanthan" this Saturday.
Shop and savour great food at the food, fashion and lifestyle exhibition The Festive Fusion this Saturday.
Standup comedian Sumukhi Suresh presents her live special Hoemonal, this Saturday.
A free ENT medical camp is being conducted by Dr Deepa Senthilnathan on 13th August from 10.30 am onwards at the House of Lords in Abhiramapuram.
---
🛋️ Local Lounge
Yesterday's Poll Results:
Chennai needs a bullet train route to other cities: 70.0% 🏆
Chennai doesn't need a bullet train route to other cities: 30.0%
Answers to Yesterday's Question:
What club/extracurricular activity in college do you wish you were a part of?
Chandhru: "Service learning, AICUF"
That's it for today. Have a great weekend!