Good morning, Chennai!
🌤️ Today's weather: It's clear skies with pleasant temperatures for today.
🧐 Did you know? J.W. Madeley is credited as the father of the city's water supply and sewage disposal system. After years of trials, from 1910 to 1932, Madeley converted open supply channels to closed ones at the Kilpauk Water Works, inaugurated in 1914. Water was pumped through steam engines with experimentation of filtration and chlorination.
---
♀️ Campaign against gender-based violence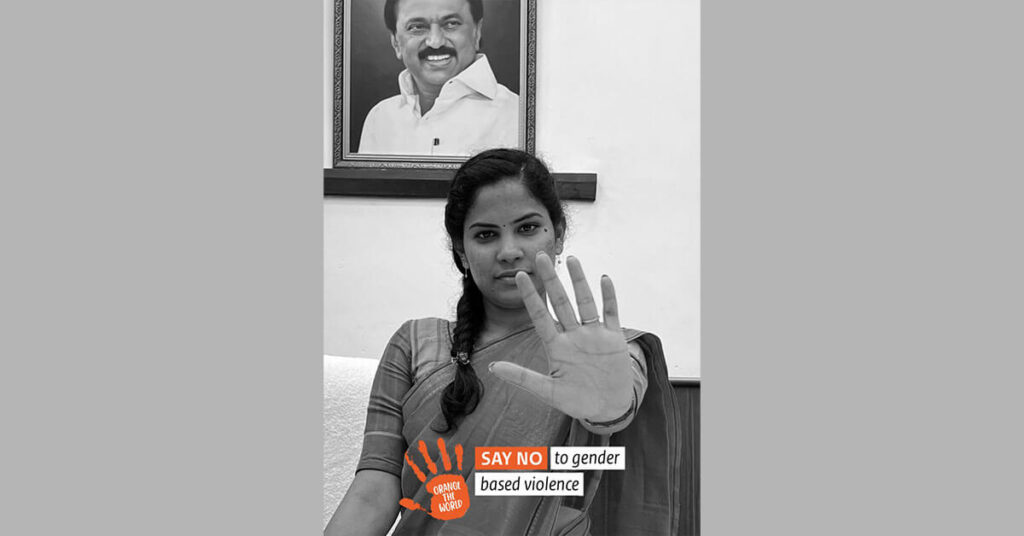 The Chennai Corporation has started a Twitter campaign against gender-based violence.
What's it about? The annual campaign calls for an end to violence against women and girls. Launched on November 25, it's to mark International Day for the Elimination of Violence against Women. The campaign will go on till December 10, Human Rights Day. The campaign was launched by the Corporation's Gender Lab with Chennai Mayor R. Priya with the tagline "Say NO to gender-based violence."
The Gender Lab has proposed a tender for a city-wide study to understand spaces that women feel are safe. The results will be compared with real-time police data.
The Lab has outlined design specifications for parks and bus route roads to include more benches and lighting at bus stops.
Who said what? Deputy Commissioner (Education) D Sneha said the campaign is aimed at starting a conversation on violence against women and girls. She said city officials and representatives standing up for this campaign would instil people to think about gender issues.
---
🥻 Textile exhibition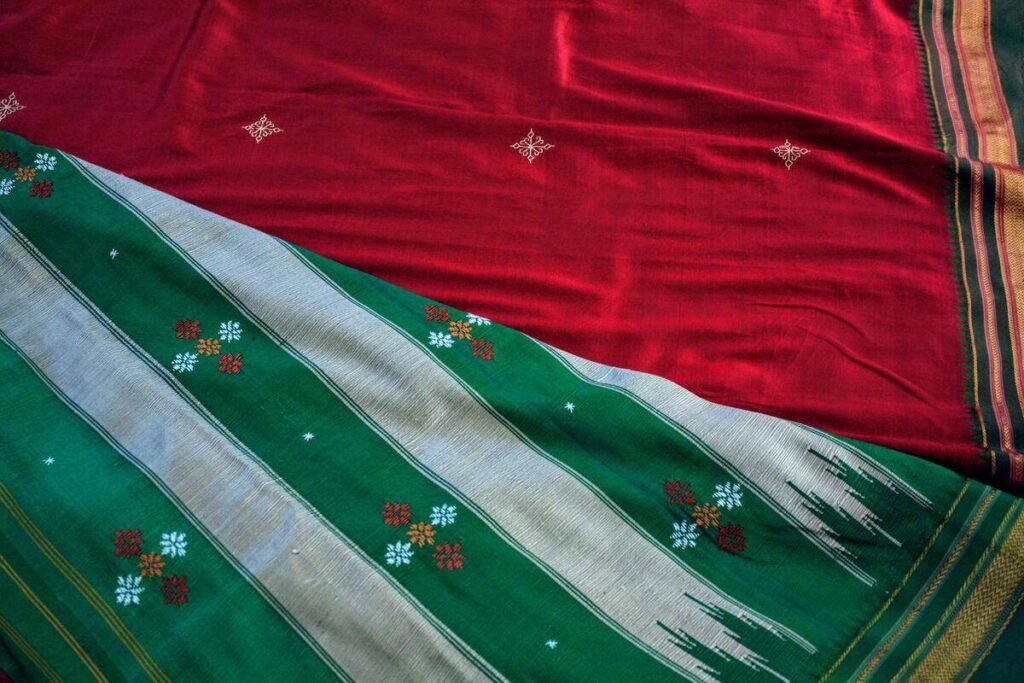 A unique exhibition showcases clothing and jewellery from Sreemathy Mohan's travels.
What's it about? Sreemathy Mohan of Sthree Creatives will showcase clothing and jewellery from her travels. The curation includes pieces from Jaipur, Varanasi, Nagpur, etc., where she travelled to learn about different prints. The exhibition will be held on December 2 and 3 at the CP Arts Centre Mini Hall in Alwarpet.
Among the fabrics are Kanjivarams, Banarasis, Paithanis, Sungudi, Ajrakh, and more. She states the Sungudi and Kalamkari kaftans may appeal to the younger generation.
She's also been working with Gujarat applique to make half-and-half handcrafted garments in cotton. There's also a selection of mixed metals and silver accessories.
Learning from her travels: Sreemathy said she learns from every journey and place she goes to. She learned about Bagru and printing pigment and made her own shawl. Through this, one gets to know the nuances of a block printer and how long and messy it can be.
---
🎼 Marghazhi Matram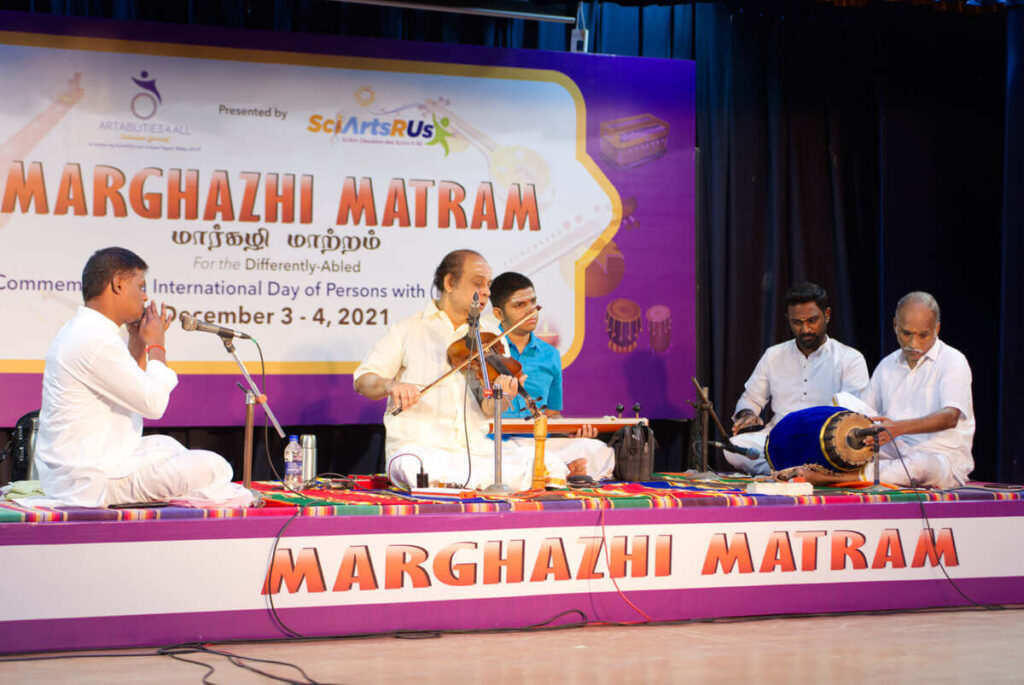 The cultural fest Marghazhi Matram will feature performers who are differently-abled and from under-represented communities.
What's it about? The festival is an inclusive and accessible space where organisers search for talent in the state and outside to include those who are disabled and from marginalised communities. It's being organised by SciArtsRUs, a California-based NGO, in partnership with Live4You. The festival will bring together more than 200 artists from different backgrounds.
The third edition will feature cross-cultural, folk, differently abled, and LGBTQIA+ performers. They're representing six countries, including the US, Malawi, Uganda, and the UK.
It'll include professional, semi-professional, and upcoming artists. This year will have a percussion performance from 20 hearing-impaired kids and a memorial lecture by Kalaimamani Anil on music and differential ability.
Background: The initiative was launched in 2019 by Ranjini Kaushik, who felt there weren't many festivals that featured artists with disabilities. It was launched as part of a larger initiative called Arts Abilities. The response has been successful for the past two editions. Margazhi was the right time to have the festival. It begins today at the Dakshinamurthy Auditorium in Mylapore.
---
🧠 A medical first
Doctors performed brain surgery on twins who have Moyamoya disease.
What's it about? Doctors at Apollo Hospital performed brain surgery on 8-year-old twins having Moyamoya disease. The disease led to the twins suffering from jerky movements in the right hand and leg. The twin recovered from the ailment. This is supposedly Asia's first brain bypass surgery on twins affected with Moyamoya disease.
An MRI showed they had a low blood supply to the brain. It's a rare blood vessel disorder where the carotid artery in the skull is narrowed or blocked.
The doctors performed brain surgery which allowed blood from the skin of the head to be diverted to the brain through a window created in the skull.
Doctors speak: Dr Roopesh Kumar led the surgery team and said the disease was first diagnosed in Japan in the 1960s. He said it affects the brain vessels inside the skull and beneath the skin. The team identified and separated the small vessels and stitched the outside vessels to the ones inside.
---
✨ Things to do…
Here are some fun and interesting things to do in the city over the weekend!
---
🛋️ Local Lounge
Yesterday's Poll Results:
I was part of a group/cub in college: 77.8% 🏆
I wasn't part of any group/club in college: 22.2%
That's it for today. Have a great weekend!