Good morning, Chennai!
⛅ Today's weather: Sunny for today with some cloud cover.
🧐 Did you know? Birth and death registrations began in Madras in 1865, much before the Imperial census of India, which began in 1871.
---
🏊🏿‍♂️ Who's watching the city's public pools?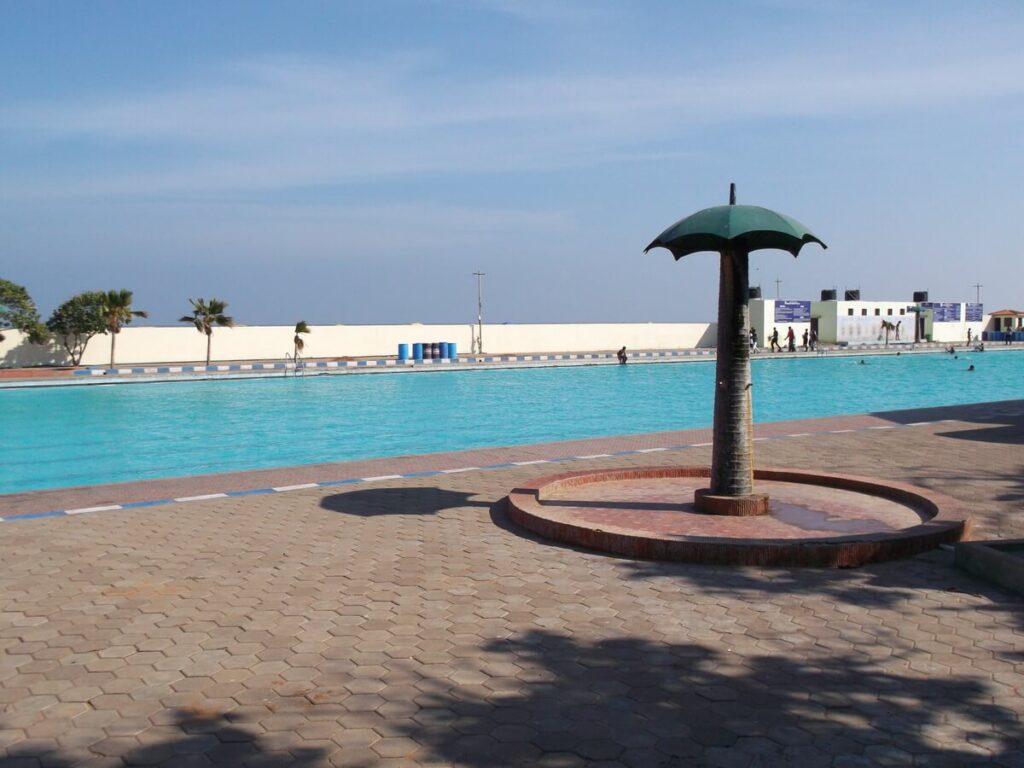 A spate of drownings has spotlighted safety and supervision at some of these pools.
What's the story so far? The death of a five-year-old at a pool maintained by the Sports Development Authority of Tamil Nadu (SDAT) has prompted the Corporation and other officials to conduct safety checks in several of the city's public pools.
For private or government-maintained pools, there are stated guidelines in place. However, the lack of lifeguards and supervisors means people, particularly kids, are at risk of drowning.
Neither the SDAT nor the Corporation have official data on the number of drownings. The police classify them as unnatural deaths. Among the problems faced by officials is overcrowding during public holidays.
What's being done about it? The Chennai Metropolitan Development Authority (CMDA) is expected to allocate more money to enhance safety parameters at city pools.
---
🚇 Making way for the metro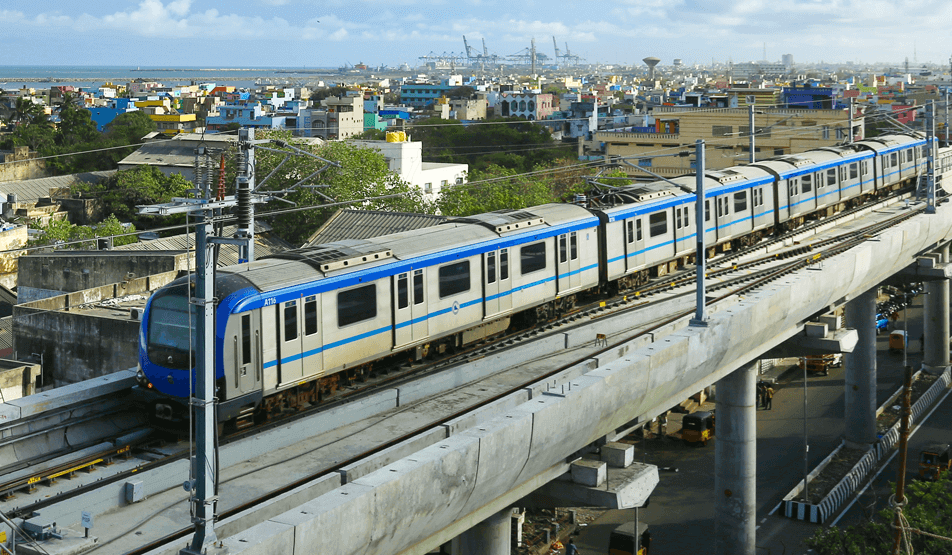 A culvert bridge will be demolished in Mylapore to facilitate the construction of the metro phase 2.
What's it about? The bridge is located opposite the Thirumayilai MRTS station. A new one will be built in its place to divert traffic. The bridge's foundation pillars will come in the way of the tunnelling work.
The twin tunnels will be built between Mandaveli and Thirumayilai. The tunnel boring machines can only cut through concrete, not steel. Despite the bridge being destroyed, the Buckingham Canal won't be diverted.
The Thirumayilai will facilitate as an interchange point linking two corridors and have the deepest tunnels at 35m depth. This will be the last to open in 2028. Tunnelling is likely to begin next October.
Engineering challenge: The station will be built under the Luz junction. It'll connect the existing MRTS station and bus stop at Luz Corner. Construction will be a challenge since it's rocky soil. The stacked tunnels above one another were planned due to the road's narrow width.
---
🚚 UPS' Chennai plans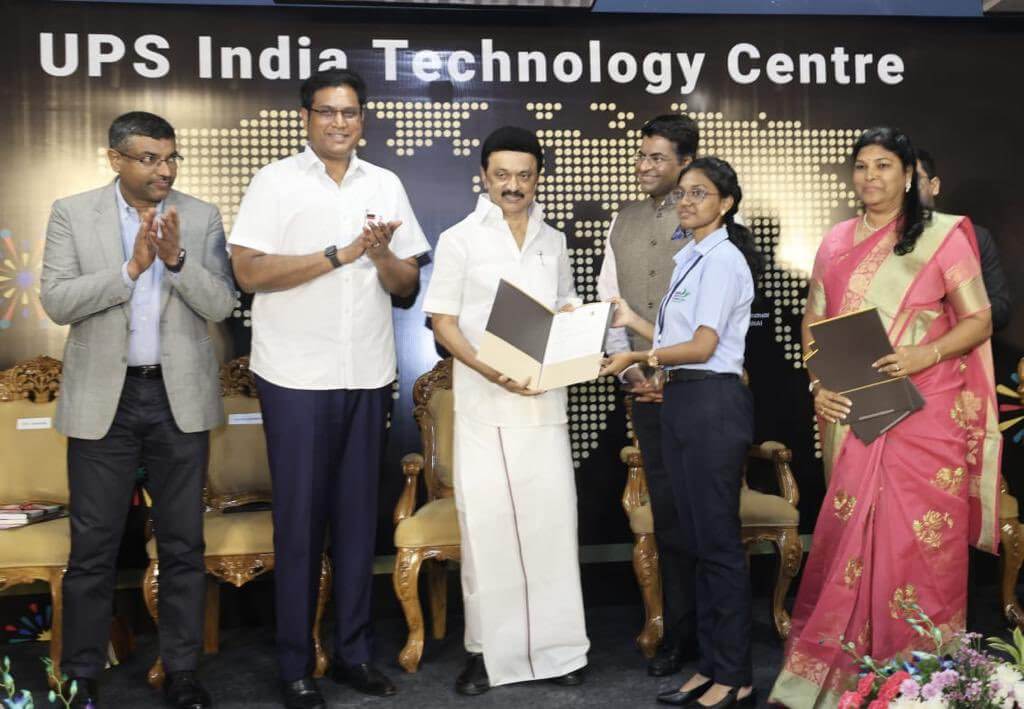 The logistics company opened its new technological centre with plans to grow in the domestic market.
What's it about? With the company's new 51,000-square-foot technology centre in the city, UPS is now on solid footing to grow and expand in the domestic logistics sector. The company will hire hundreds in the coming years as the new centre will help in its logistics operations technology.
The company will work with startups, state agencies and educational institutions to develop a curriculum to bridge the talent gap for people with logistics domain expertise.
The company plans to hire at least 400 by the end of this year and another 1,000 in three years. The company also plans to hire 30% women. It'll invest $20 million by 2025 in real estate, hiring, and digital infrastructure.
Logistics hub: Sriperumbudur is developing as a logistics hub thanks to good road connectivity and port facilities. It already has automobile and manufacturing companies with warehousing spaces. There are plans for a multi-modal logistics park at Mappedu.
---
🎭 British humour comes to the city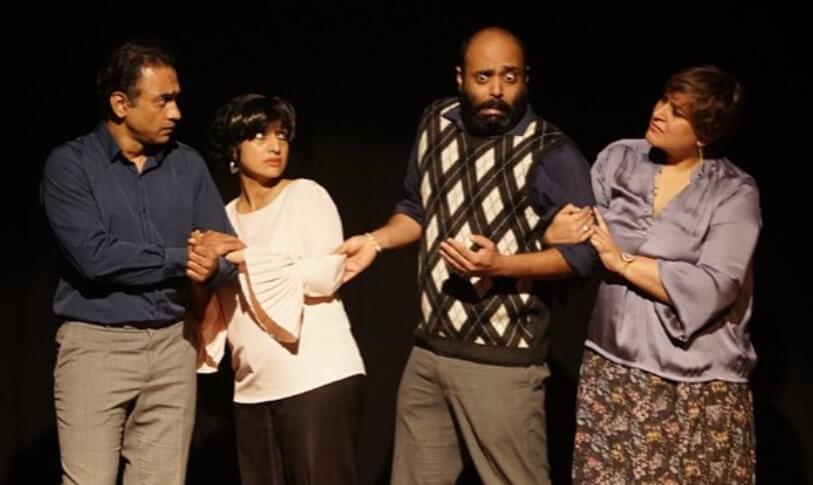 The British comedy Relatively Speaking will be showcased in the city with its old-school humour.
What's it about? The Madras Players and Chennai Art Theatre will present Alan Ayckbourn's play Relatively Speaking to Chennai audiences this week. Director Tehzeeb Katari describes it as a classic British comedy that blends marital confusion and clever misunderstandings.
It follows two couples who find themselves in a maze of misunderstandings. Ayckbourn's wit and language will be on display with its signature British humour in every line.
The roughly 90-minute play stars Ameera D'costa, Sarvesh Sridhar, Shaan Katari Libby, and Yohan Chacko.
Success: The play's overseas success makes it a perfect fit for the city's theatre scene.
Details: Relatively Speaking is scheduled for September 1, 2, and 3 at the MS Subbulakshmi Auditorium, Asian College of Journalism.
---
📊 Today's Poll
(Only subscribers can participate in the polls)
Is the city's urban development better off than a decade ago?
The city's urban development is better off than a decade ago.
The city's urban development is worse off than a decade ago.
---
❓ Today's Question
(Only subscribers can submit their answers)
What's a memorable cultural experience/event you've attended in the city?
Reply to this email with your answers.
---
🗞️ In other news…
---
🛋️ Local Lounge
Yesterday's Poll:
Popular movie stars should enter the Tamil Nadu political scene: 37.5%
Popular movie stars shouldn't enter the Tamil Nadu political scene: 62.5% 🏆
Answers to Yesterday's Question:
If you could give a TED talk on any issue, what would it be?
Suchi: "Breaking gender stereotypes"
Abish: "Sustainable Technology for a Better Planet."
Shiva: "Saving Marina from Memorial"
That's it for today. Have a great day!