Good morning, Chennai!
🌤️ Today's weather: Sunny with some cloud cover.
🧐 Did you know? There were several attempts to replace Chennai as the state's capital or have a second one. Among the cities identified was Tiruchi. In the early 2000s, then Chief Minister Jayalalithaa proposed a 2,000-acre administrative capital near Mamallapuram.
---
♟️ Behind the chess prodigies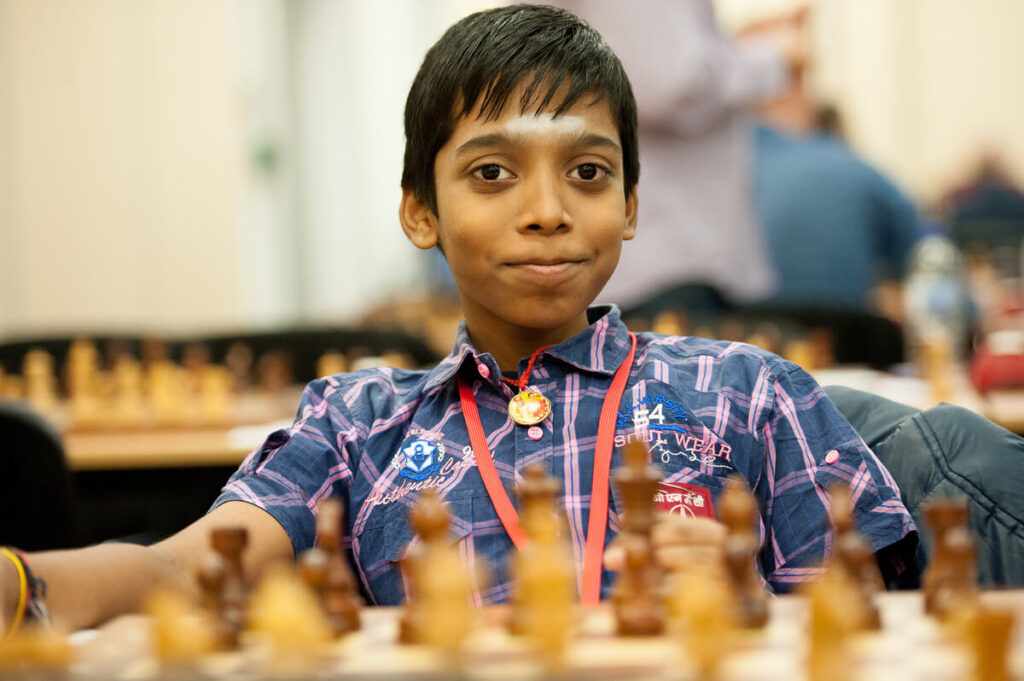 The Velammal Group has produced some of the best chess grandmasters.
What's it about? FIDE Chess World Cup finalist Praggnanandhaa's recent success and rise wouldn't have been possible without the support of his alma mater – the Velammal Metric Higher Secondary School. The Velammal Education Trust stepped in when he struggled to find a sponsor. Other grandmasters include D Gukesh and SP Sethuraman.
The school ensured he could concentrate on chess and allowed him to travel to tournaments thanks to extra coaching classes before exams. The Velammal Group has also helped produce women grandmasters.
The Group emphasises the importance of sports in their schools, including chess. They help train them to compete and provide financial assistance.
Achievements & the future: Velammal Nexus emerged as the world champion at the 2021 World School Chess tournament in Dubai. Earlier this month, Velammal Mogappair won the under-12 gold medal at the World Schools Team Championships. There are plans to open a chess school where promising youngsters will be chosen and trained.
Praggnanandhaa played out a draw in the second game of the final against World No.1 Magnus Carlson in the FIDE World Cup yesterday. The tie-breaks are scheduled for today.
---
🌑 Connecting with Chandrayaan 3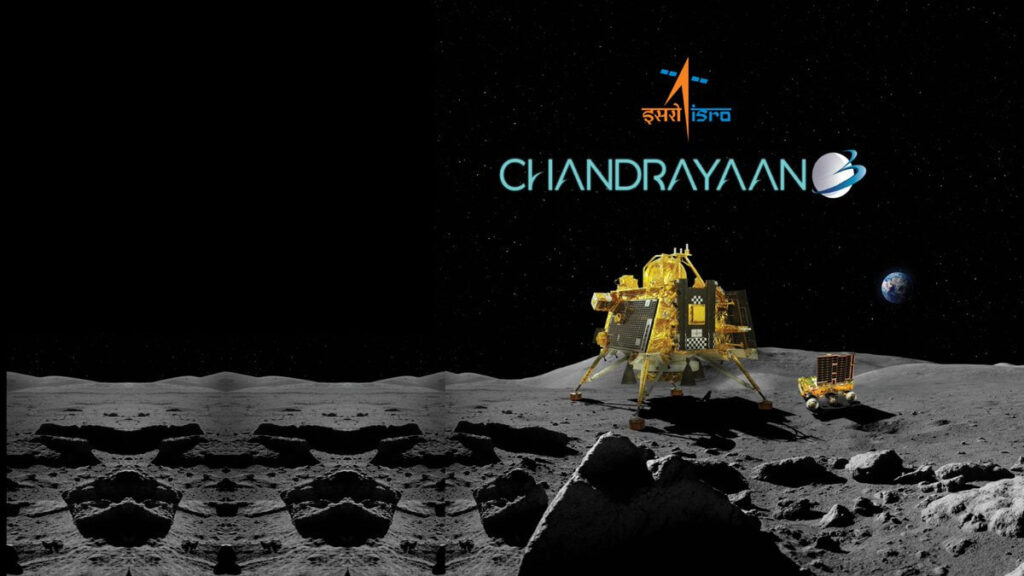 City-based startups gave kids a front-row experience of the Chandrayaan 3-moon landing.
What's it about? As India made history with the Chandrayaan 3 moon landing, some Chennai-based space tech startups wanted people to have a unique experience for the historic event. Companies like Space Kidz India and Agnikul Cosmos held special viewing parties with school kids.
Space Kidz India, which launched a satellite made by 750 children held a viewing party at Ispahani Centre. Here, kids had the opportunity to connect directly with the moon lander thanks to a large antenna installed on top of Ispahani Centre.
Agnikul Cosmos also held a special event. Its CEO Srinath Ravichandra spoke about this being a momentous time for ISRO and India's space ambitions.
History: Chandrayaan 3 is India's third moon mission and the first to land on the moon's surface. Chandrayaan-2 in 2019 provided valuable data but couldn't land on the lunar surface. The Chandrayaan-1 mission in 2008 was a success and provided information on water molecules on the moon.
---
✍️ Capturing the Madras to Chennai evolution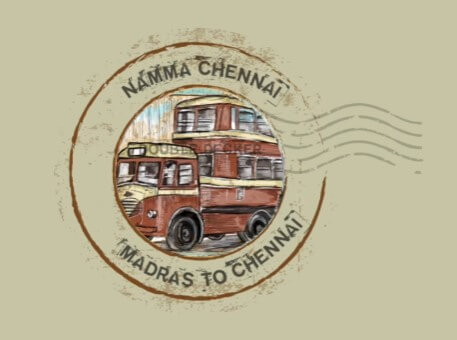 Engineer-turned-visual artist Rajesh Seshadri uses his minimalist design to capture Madras' evolution into Chennai.
What's it about? As a software professional, travel took Rajesh to different cities though Chennai remains his home. In wanting to give back to the city, he uses his minimalist design in his unique Madras Rubber Stamp series just in time for Madras Day.
Rajesh uses rubber stamp seals on postal card stamps to present how different elements of Madras have changed after it was renamed Chennai. Transport, food, and heritage are the elements he uses as visual representations.
Among the images he captures are bullock carts and hand rickshaws that evolved into autos. On the transportation theme, he also depicts how tram rails of the past have given way to suburban trains and metro rails.
---
🚑 Fast ambulance network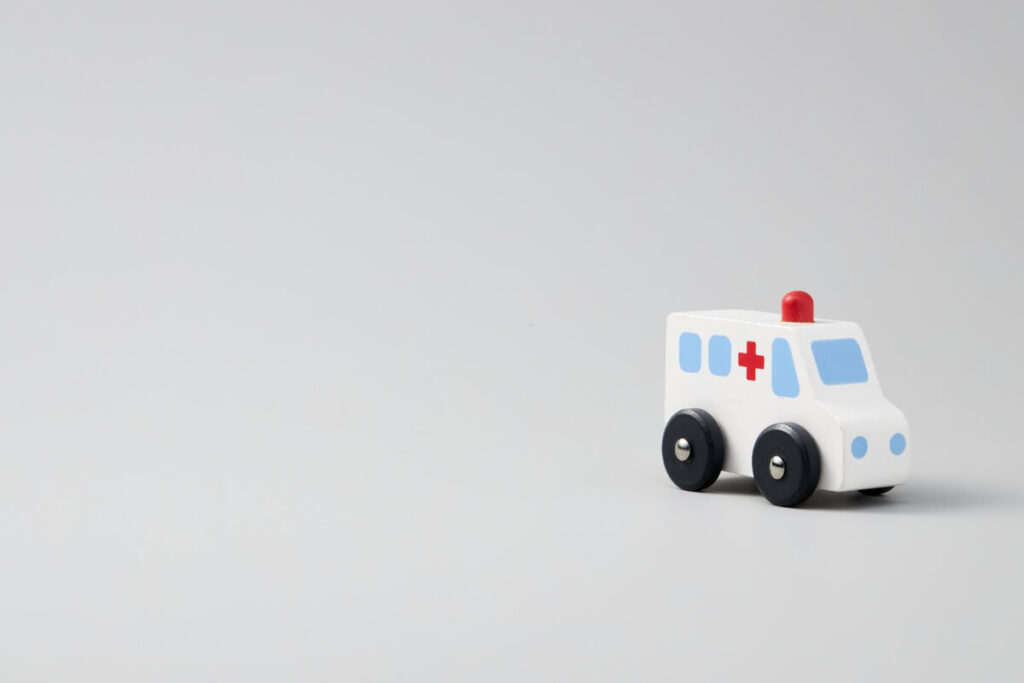 Red Health and Vijaya Hospitals have teamed up to introduce a 10-minute ambulance network.
What's it about? With the city's rapid population growth, the need for better healthcare services and accessibility is always present. RED Health and the Vijaya Group of hospitals are aiming to strengthen the healthcare network with this new network.
The partnership brings with it coverage of 650 beds with multi-speciality ICU beds and specialised units like PICU and NICU.
RED Health will utilise its cutting-edge technology to improve emergency response and patient care. Vijaya Hospitals will now be able to have quick ambulance services for immediate medical emergencies.
---
📊 Today's Poll
(Only subscribers can participate in the polls)
Have you been to a vintage car show?
I have been to a vintage car show.
I haven't been to a vintage car show.
---
❓ Today's Question
(Only subscribers can submit their answers)
What are the most photogenic or scenic locales in Chennai?
Reply to this email with your answers.
---
🗞️ In other news…
---
🛋️ Local Lounge
Yesterday's Poll:
I have Anglo-Indian friends: 0.0%
I don't have Anglo-Indian friends: 100.0% 🏆
Answers to Yesterday's Question:
What's a governance or civic idea from another city that Chennai should replicate?
Suchi: "Singapore"
Sidharrth: "We should replicate Indore"
That's it for today. Have a great day!