Good morning, Chennai! This year is coming to an end, and we are taking a short holiday to recharge and come back refreshed. We can't thank you enough for continuing with us on this journey of knowing all things local. Your steadfast support is what keeps us going. TLB Chennai will be back starting Tuesday, January 3, 2023. Until then, stay safe and enjoy your holidays!
☀️ Today's weather: Much of the same, with clear and sunny skies ahead.
🧐 Did you know? When Chennai Central station was renamed "Puratchi Thalaivar Dr MG Ramachandran Central Railway Station", it almost entered the record books for the railway station with the longest name but missed it by just one letter.
---
🌊 River encroachments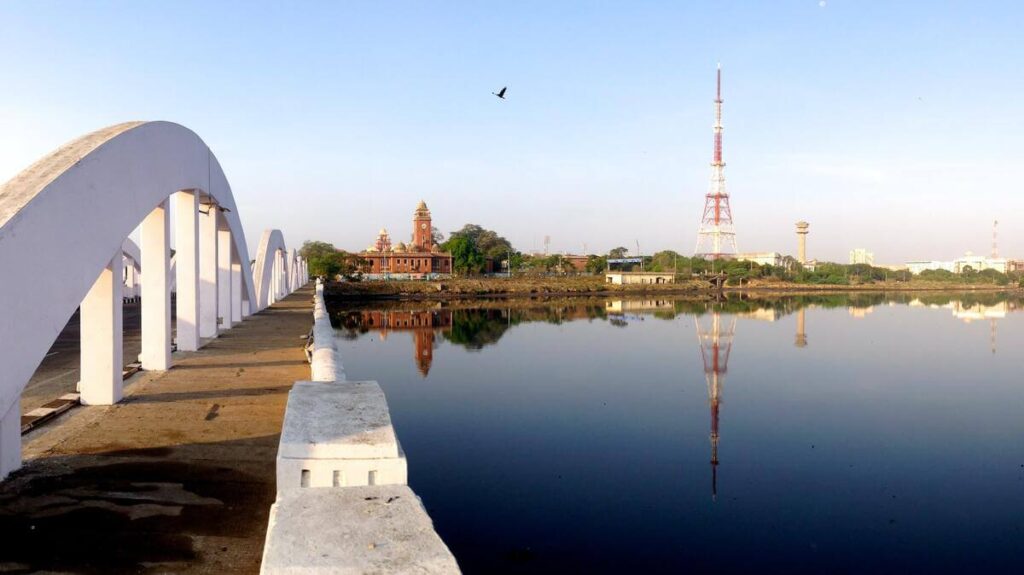 Rampant encroachments on rivers show the lack of work by the river restoration trust.
What's it about? The state government set up the Chennai River Restoration Trust (CRRT) nearly 2 decades ago. In recent years, it has removed more than 17,000 encroachments. Most of these were done during the AIADMK's rule from 2017 to 2021, despite allegations of human rights violations. Of late, there seems to be no work being done.
Last May, the drive to remove encroachments was halted at Kotturpuram after a man immolated himself in protest. 6,000 encroachments have yet to be removed.
In Maduravoyal near the Cooum, the Corporation has built bund walls, which are uneven and without any boundary demarcations. Hence, land sharks are using the encroached area for parking.
Who said what? CRRT member secretary S Swarna said due to several ongoing court cases, removing encroachments has been difficult. Raj Bhagat Palanichamy, a GIS expert, said there needs to be a digital map to make it easier to identify encroachments.
---
♿ Accessible bus stops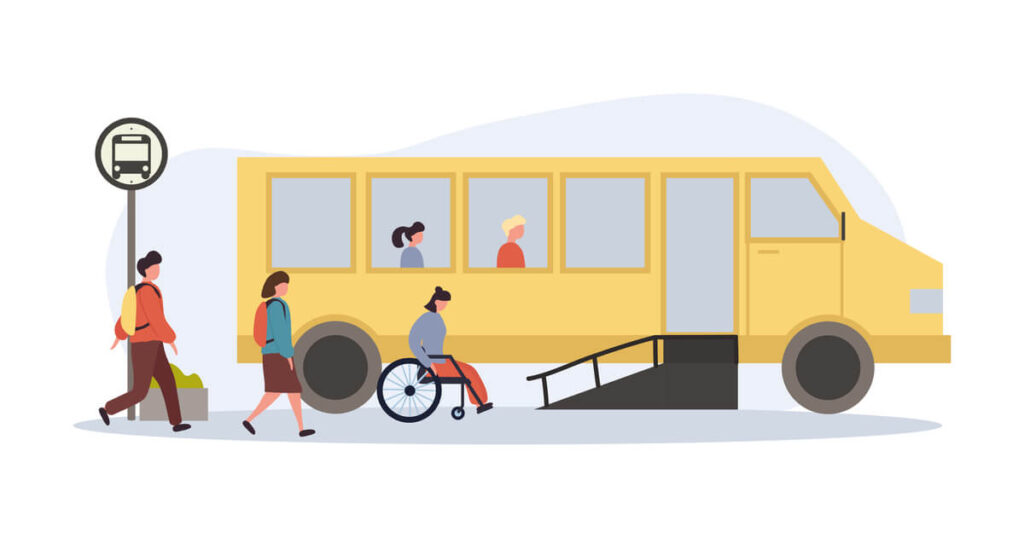 The Corporation is looking to make bus stops more accessible and inclusive.
What's it about? Earlier this year, the Corporation invited bids to renovate 1,000 bus stops and construct another 156. The Gender and Policy Lab put forward recommendations to ensure they'll be gender-inclusive.
The recommendations were per the Harmonised Guidelines and Standards for Universal Accessibility in India 2021. It includes a minimum width of the passageway to the bus to be 1,200 mm.
Disability rights activists said the guidelines ignored the boarding platform, a safer option than a ramp. They want all buses to be low-floor with a floor height of 400 mm.
Who said what? D Sneha, Deputy Commissioner – Education and head of Gender Lab, said the recommendations took into account what commuters would need. TMN Deepak, from the Social Work department at Loyola College, said the guidelines from the government and the gender lab don't include safety belts, space for wheelchairs, and boarding ramps.
---
🎧 Podcast on Veerappan's life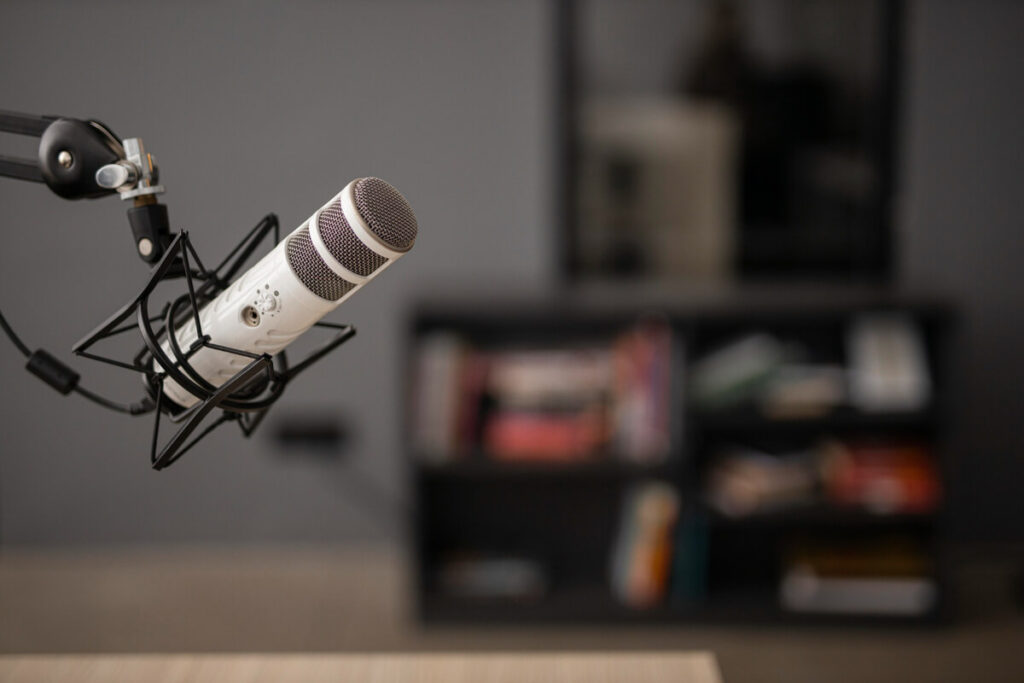 A narrative retelling of the events that shaped Veerappan's life was performed.
What's it about? At the Asian College of Journalism, audiences were treated to a taste of the podcast "Veerappan: Chasing the Brigand". Based on IPS officer K Vijay Kumar's book of the same name, it's now a true-crime broadcast.
The series looks at the incidents that defined Veerappan's life. It covers his birth in 1952 to his death in a shootout in Padi in 2004. It also includes the kidnappings and murders he was responsible for.
The 20-episode series, available on Audible, has background music and sound design to make it immersive.
Narrating the experience: Kumar, currently a security advisor to the home ministry, thanked his team members and the other police officers who supported the operation that ultimately killed Veerappan. Talking about that night in 2004, he said 10.50 to 11.10 pm was a critical time when things could've gone bad but didn't.
---
🚗 Maruti Suzuki export agreement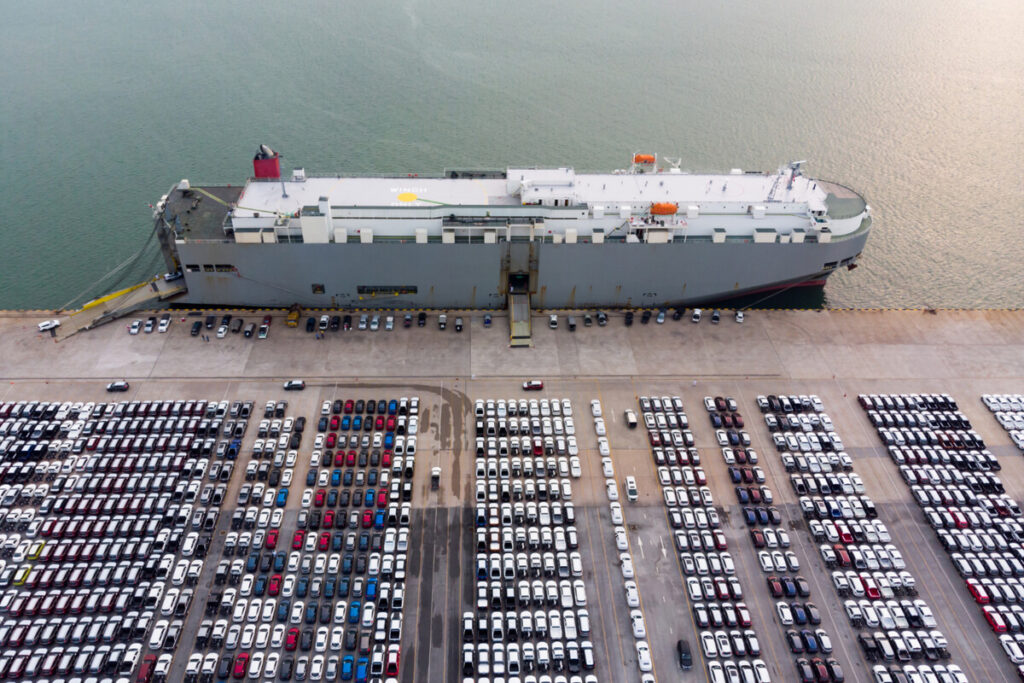 The carmaker signed an agreement to export cars from the Kamarajar port.
What's it about? Maruti Suzuki India has signed an agreement to export passenger vehicles from the port for five years. The automobile company began exporting in 1986. It registered its highest-ever exports in FY2021-22 with more than 2.38 lakh units to more than 100 countries. It'll continue exports from the Mumbai, Mundra, and Pipavav ports.
The company will export to Africa, the Middle East, ASEAN countries, and Latin America. The port has commissioned a car-cum-general cargo berth to be developed.
A partnership between Maruti Suzuki and Toyota involved the Grand Vistara manufactured at the latter's Bidadi plant in Maharashtra. The Kamarajar port has a capacity for 14,000 cars.
Who said what? Hisashi Takeuchi, MD & CEO of Maruti Suzuki India, said exporting from the Kamarajar port will help the company increase its customer base and help decongest the other ports it uses. Sunil Paliwal of the Kamarajar port said the partnership would help augment their operations.
---
✨ Things to do…
Here are some fun and interesting things to do in the city over the weekend!
---
🛋️ Local Lounge
Yesterday's Poll Results:
I make sure to stay up for new year's: 42.9%
I don't usually stay up for new year's: 57.1% 🏆
That's it for today. Happy holidays!