Good morning, Chennai!
🌦️ Today's weather: A little cloudy with a chance of some rain.
🧐 Did you know? Three of the highest-ranked Indian singles tennis players are from Chennai. They are Ramanathan Krishnan, Ramesh Krishnan, and Vijay Amritraj.
---
🐕 Life of Chennai's dogcatchers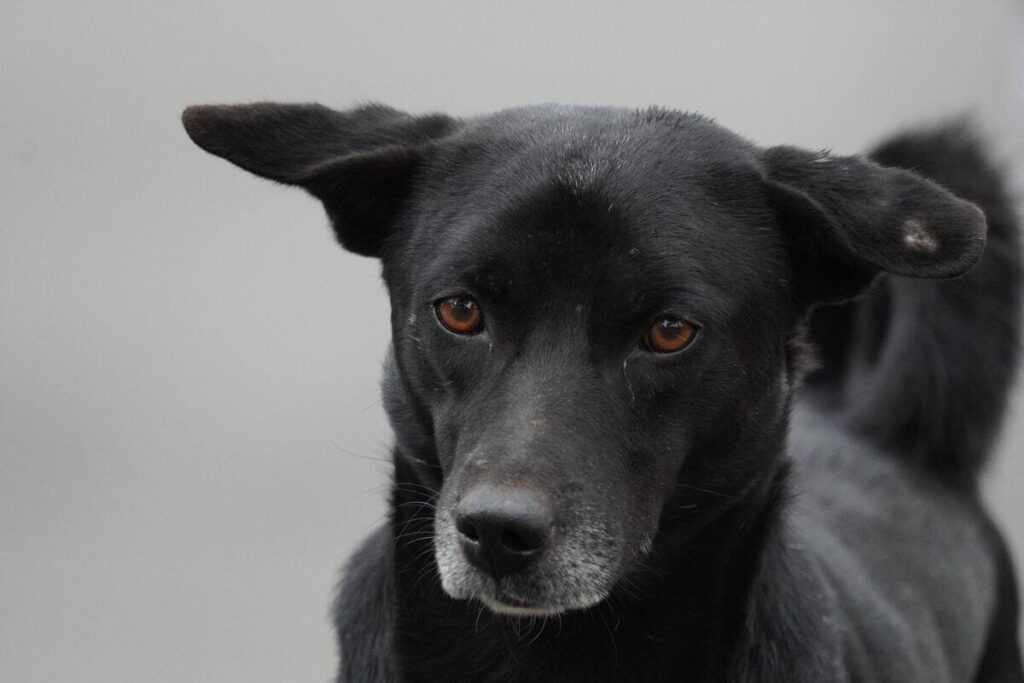 Chennai Corporation's dogcatchers have to endure poor working conditions and low pay.
What's it about? The 75 dogcatchers contracted by the Corporation endure long hours, low pay, and abuse from residents while trying to catch stray dogs with minimal equipment. Most of them are Dalits, and the stigma surrounding the job is hard to shake off. On a typical day, they catch five dogs based on public complaints and take them to animal birth control centres.
They start their day at 7 am and continue till 3 pm. It's the toughest when it rains. With the long hours and low pay, some have to take up side jobs to make ends meet.
Most of them have been working for a decade and get paid ₹10,000-13,000 a month with an annual increment of ₹14-24. They lose pay if they don't work for a day.
Necessity & limitations: Per the state health department, 22 people have died from rabies across the state till October this year. On average, nearly 50,000 dog bites are reported in the state each month.
There's no permanent employee option for the dogcatchers, but their salaries are cut if they're on leave. They've been asking for a pay rise and health insurance coverage.
---
🚻 New maintenance model for public toilets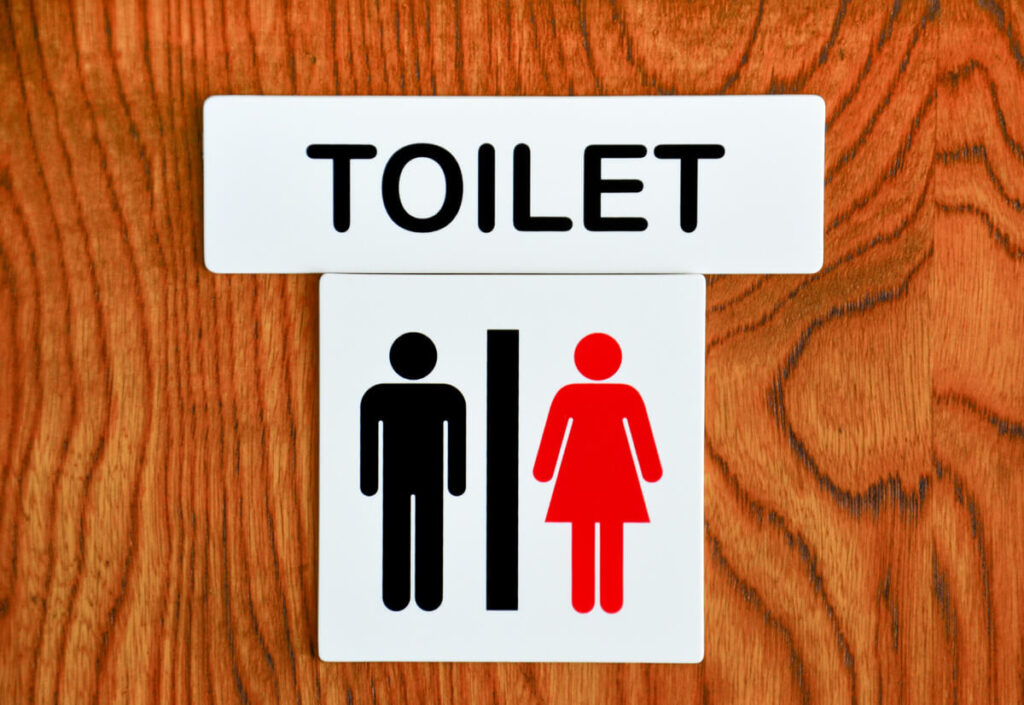 The Corporation has rolled out a new operation and maintenance model for public toilets.
What's it about? The Corporation currently maintains public toilets in more than 900 locations. By early next year, it'll finish constructing 366 more toilets. Research showed that public toilets remain unused due to poor maintenance. A pilot initiative began in July to outsource this to three types of contractors – women self-help groups (SHGs), private companies, and community-based entrepreneurs.
The contractors have ensured the toilets are open throughout the day and a cleaner and supervisor are present. The Corporation has fixed the doors, taps, and pipes.
Women's toilets have sanitary napkin vending machines, and for disabled and senior citizens, there are assistance mechanisms. The feedback has been positive in some locations.
Challenges and the future: Progress has been good, but there's still the issue of scalability and sustainability of this type of model. One challenge is while rightfully offering these services for free, the workers have to be paid on par with other sectors. There's a proposal to have ads on the walls to generate revenue.
---
👮 An ISO-certified police station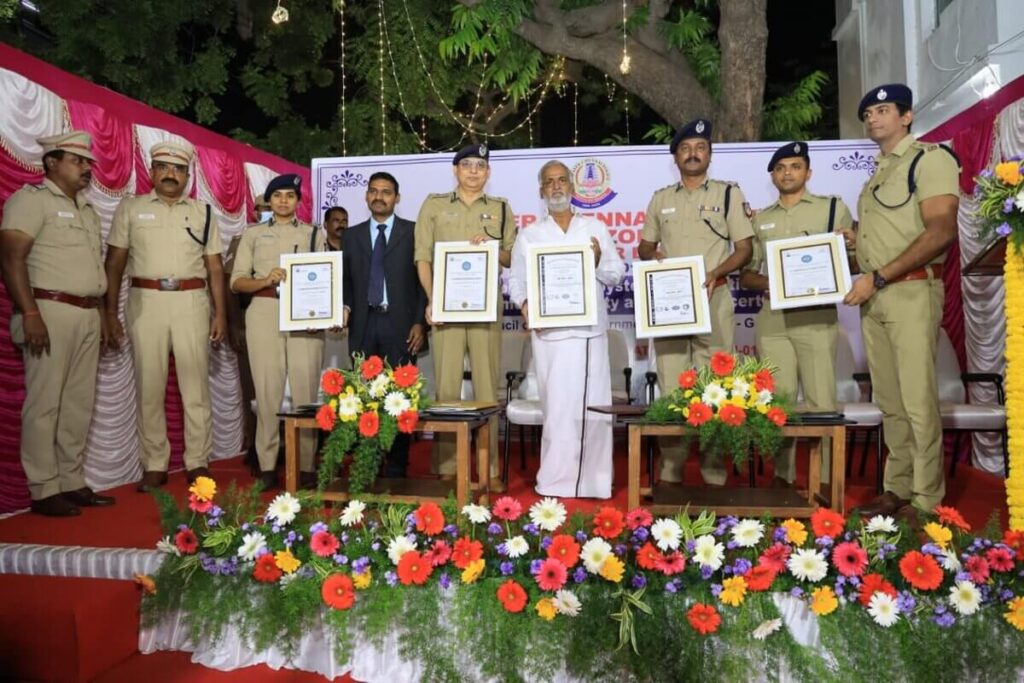 One of the oldest police stations in the city is now ISO certified after an independent assessment.
What's it about? The Flower Bazaar police station, at 146 years old, is unique in the city. It's painted white, while police stations are usually red. This station was awarded the ISO 9001:2015 and Workplace Assessment for Safety and Hygiene (WASH) certificates. It's the fifth station in the state and the tenth in the country to get this accreditation.
The building was reconstructed in 2006. Since then, it has been seen as a model police station with good infrastructure and effective personnel handling grievances.
The design also plays some role. The reception area has dedicated personnel to attend to complaints. It also has spacious offices for the staff and is powered by solar energy.
Who said what? Karthikeyan of Quert certification, which did the assessment, said suggestions on the station's maintenance were accepted with new furniture, storage facilities, and other compliance requirements. Legislator PK Sekarbabu, whose constituency the station is in, said he hopes this becomes the standard bearer for others.
---
⚽ Women footballers breaking barriers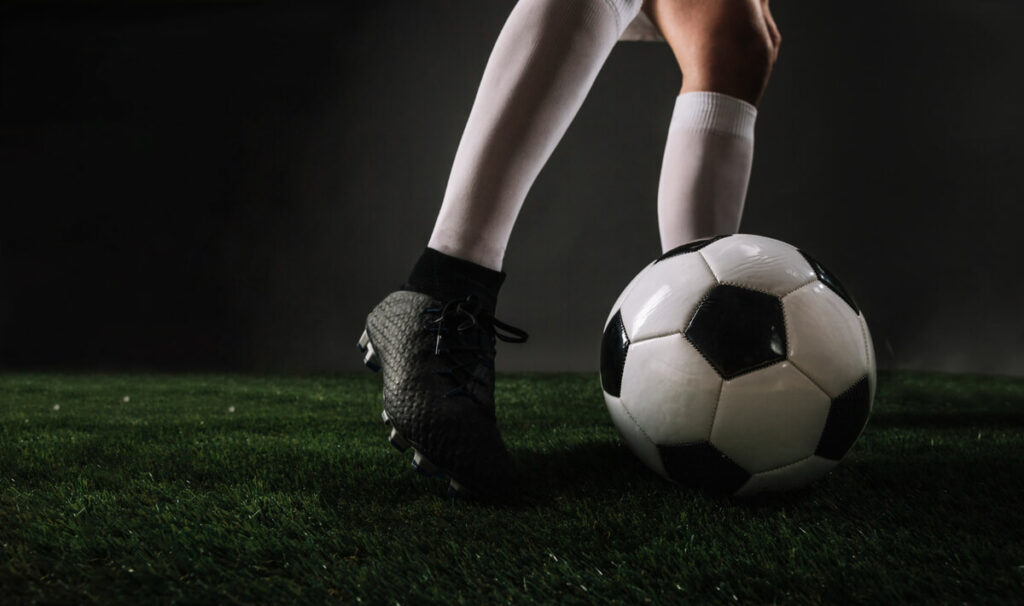 Two women footballers from the city are included in the Indian team at the Blind Football Championship.
Who are they? RC Vijayalakshmi and Keren Kirubai from Chennai made their country proud by playing for India in the first-ever Blind Football Asia/Oceania Championship in Kochi. Vijayalakshmi plays in the midfield and is also a striker, while Kirubai is a goalkeeper. In blind football, the goalkeeper can be a fully sighted person. They played Japan and lost 1-0.
Vijayalakshmi was introduced to football by a friend and attended a month-long training camp in Pune to prepare. Ever since she began playing in 2020, it's given her agency and a way to navigate through life.
Keren Kirubai is a goalkeeper and has previous athletic experience being a state-level shotput and discus thrower.
Background and challenges: The state's Blind Football Association (TNBFA) helps budding players and harnesses talent. They help blind athletes navigate their way on and off the field.
One challenge that remains is the lack of training infrastructure. Despite the paralympic association having certain criteria under its ambit, blind football isn't one of them.
---
✨ Things to do…
Here are some fun and interesting things to do in the city over the weekend!
---
🛋️ Local Lounge
Yesterday's Poll Results:
I would like to run a marathon: 50.0% 🏆
I have no interest in running a marathon: 50.0% 🏆
That's it for today. Have a great weekend!