Good morning, Chennai!
☁️ Today's weather: More of the same with clear skies and relatively pleasant weather.
🧐 Did you know? The Adyar banyan tree, or the Bodhi tree, at the Theosophical Society, is said to be nearly 450 years old. It's considered to be one of the oldest banyan trees in the world.
---
♿ Pathway for disabled persons at Marina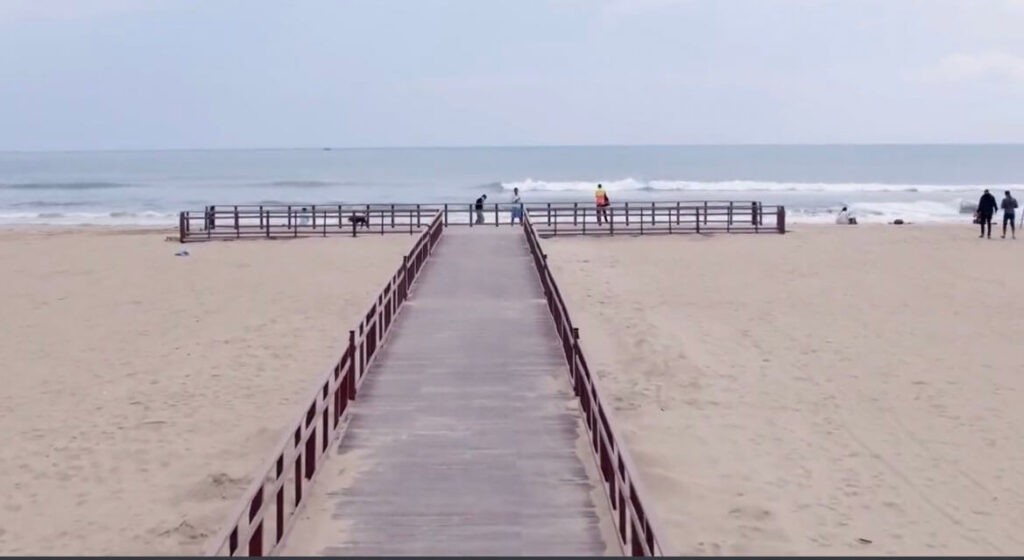 A dedicated pathway for persons with disability was opened at Marina Beach.
What's it about? Marina beach now has a permanent exclusive pathway for disabled persons. Inaugurated by several dignitaries, it was established by the Chennai Corporation. On social media, Chief Minister MK Stalin cited the words of a woman who said this was a dream come true. Post-inauguration, a large number of people gathered at the pathway.
It was developed for ₹1.14 crores under the Singara Chennai 2.0 initiative. It was first announced in the Assembly as part of broader infrastructure projects for 2022-23.
The 3-metre-wide pathway leads to a 22-metre-wide deck for people to view the sea. Mechanical cleaning operations of the pathway were also launched.
Experts and residents speak: Disabled persons have asked that the pathway not be used by non-disabled persons. The Disability Rights Alliance Tamil Nadu thanked the Corporation for the pathway and for having four beach wheelchairs. They said this was a start, and other facilities like toilets need to be accessible.
The Alliance said there should be crossing floor markings, smart poles with CCTVs, safety flags, and disability-friendly lifeguard training.
---
🚊 Taking London as an example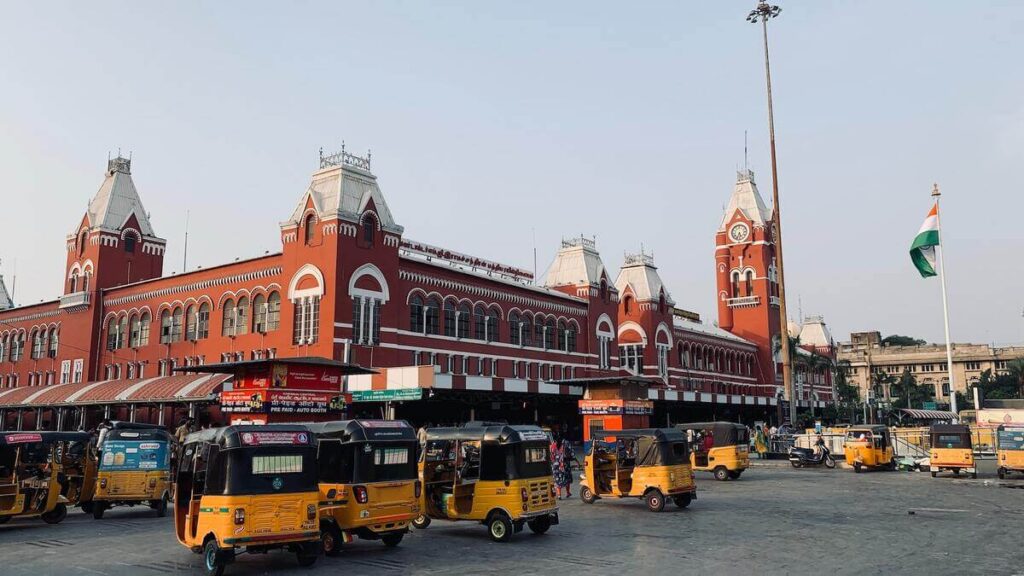 The CUMTA will look at London for its mobility plan.
What's it about? CUMTA will work with Transport for London (TFL) for technical guidance in creating its comprehensive mobility plan (CMP). Part of this is introducing the common ticketing system. CUMTA wants to seamlessly integrate all transport models and promote public and non-motorised transport.
CUMTA organised workshops last week in concert with TFL for all line departments. For the next 3 months, they'll collaborate to work on the CMP.
Officials from the city will visit London to study how different transport modes are integrated, and TFL trainers will visit Chennai. TFL is working towards 80% of all journeys in London on foot or public transport by 2041.
Who said what? CUMTA Special officer I Jeyakumar said the relationship with TFL will be for the short and long term. He said they'll learn from CUMTA how to conduct surveys and collect data. Santosh Loganathan from ITDP said Chennai had seen a 28% increase in private transport in the past 30 years, resulting in traffic congestion.
---
🧮 2022 Abacus competition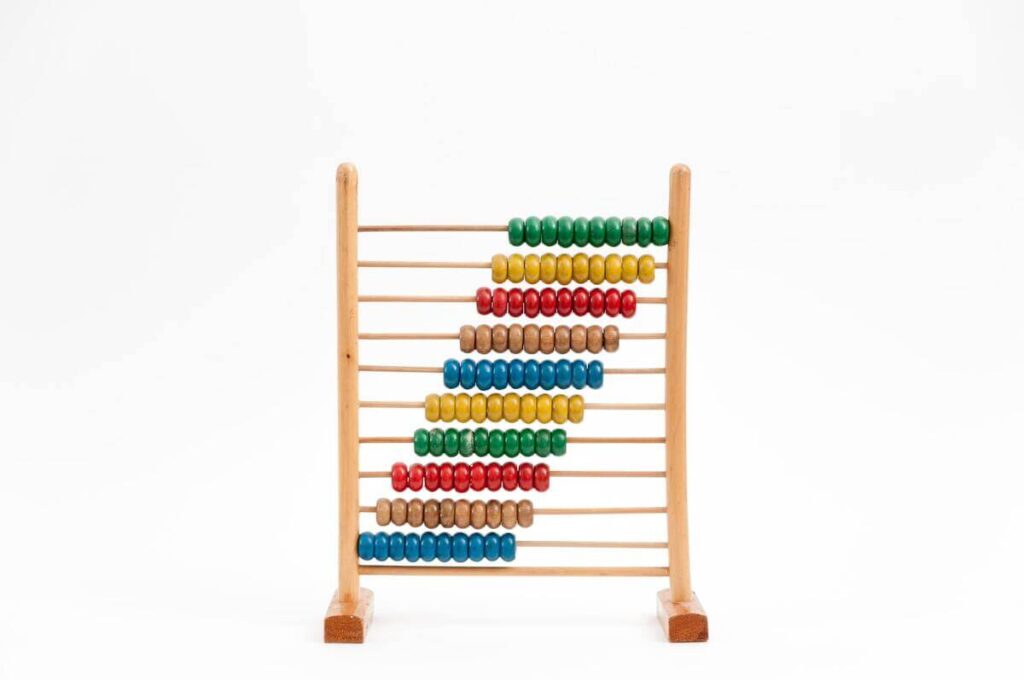 The 19th National Abacus Competition began in Chennai, with students showcasing their skills.
What's it about: The 19th Annual Abacus competition was inaugurated at the Chennai Trade Centre. More than 3,800 students participated from 24 states and union territories. The national-level tournament is organised by SIP Abacus India, and the chief guest was A Rajarajan, scientist and Director of Satish Dhawan Space Centre SHAR.
The competition has two rounds where students aged 6-14 years try to solve 300 maths problems in 11 minutes.
Speaking of the event, Rajarajan said it's a good initiative for students to develop their knowledge in maths.
Who said what? The participants were nervous but happy to compete with their friends. Dinesh Victor from SIP Academy India said the event would help students increase their focus and sharpen their skills.
---
🛬 Separate lanes at the airport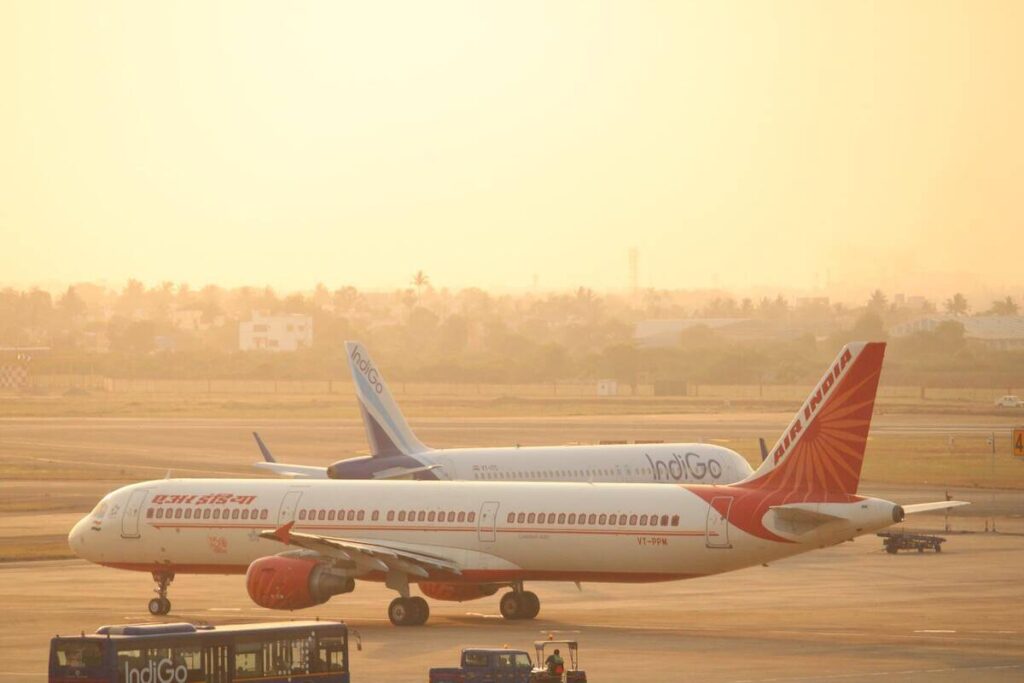 New entry and exit routes will come up for vehicles at the airport to avoid congestion.
What's it about? The airport will soon have separate lanes for international and domestic terminals and additional counters to collect vehicle fares. Over the past 2 years, the airport has been operating under restrictions with closures, reduced flights, and low passenger numbers. Currently, more than 12,000 vehicles enter and exit through the same area.
To reduce congestion, new routes will come up near the airport police station. With separate routes, officials will be able to manage the traffic.
Once the new routes are established, it's expected that congestion will reduce, specifically at the international terminal at night and early morning.
Additional facilities: There are new toll collection counters on the routes that aren't functional yet. These will be used when the six-storey parking facility is opened. It has already been built and can hold 2,000 vehicles.
---
📊 Today's Poll
(Only subscribers can participate in the polls)
Do you invest in the stock market?
Yes, I invest in the stock market.
No, I don't invest in the stock market.
---
❓ Today's Question
(Only subscribers can submit their answers)
How many hours of sleep do you get every night on average?
Reply to this email with your answers.
---
🗞️ In other news…
---
🛋️ Local Lounge
Yesterday's Poll:
I shop when the need arises: 85.7% 🏆
I am an instinctive shopper: 14.3%
Answers to Yesterday's Question:
When did you first learn to ride a bike or drive a car?
Balamurugan: "2004"
That's it for today. Have a great day!