Good morning, Chennai!
⛈️ Today's weather: Heavy rains and strong winds are predicted for today.
🧐 Did you know? The first formal bank in the city was established in Fort St George in 1788. It was followed by the Bank of Madras in 1795 and the Asiatic Bank in 1804. These amalgamated, and the Bank of Madras, a joint stock bank, was established in 1843 with a capital of ₹3 million.
---
🏭 City's poor air quality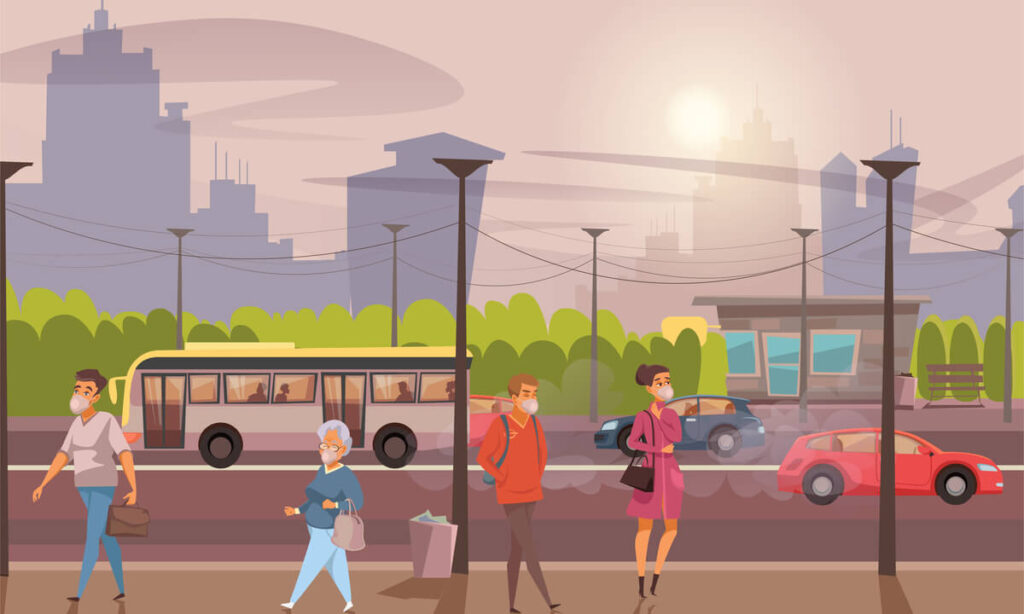 A spike in air pollution levels in the city is due to unfavourable meteorological conditions.
What happened? On Wednesday, the city's air quality index (AQI) reached 240, categorised as poor, per the National Ambient Air Quality Standards set by the Central Pollution Control Board. The Tamil Nadu Pollution Control Board (TNPCB) said it's due to unfavourable meteorological conditions. The particulate matter is higher than the prescribed limit of 20 us/m3.
Of the seven recording stations, the one at Alandur bus depot recorded 320 AQI. It's enough to cause respiratory illness on prolonged exposure.
There's currently an air inversion where air doesn't rise, and pollution accumulates at the ground leading to higher concentrated matter. Usually, most pollutants travel into the sea.
Dangers: PM 2.5 particles are 20 times smaller than the width of human hair. This gets absorbed into the bloodstream when breathed in and penetrates the respiratory and circulatory systems. If it fills the lungs, it can cause breathing issues and affect life expectancy. Short-term exposure can trigger asthma and heart trouble.
---
📚 Anna library becoming cultural hub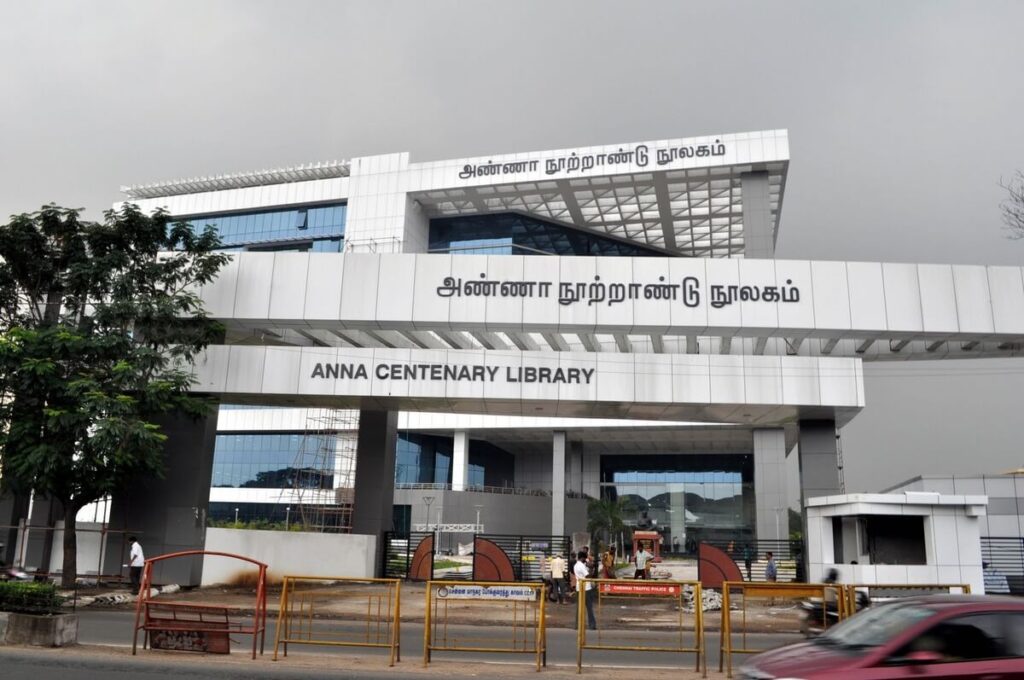 The Centenary library will turn into a hub for various cultural activities.
What's it about? The Anna Centenary library will turn into a live hub for people to meet and participate in various cultural activities like painting and theatre performances. Library officials want college students to participate in literary clubs and be exposed to the library's collections.
Part of the first step will be the Chennai Literary Festival. It'll be organised by the state government at the library from January 6 to 8, with 100 authors and literary personalities participating.
There'll also be exhibitions of photographs and paintings. New books scheduled to release at the Chennai Book Fair will be displayed.
Future plans: The renovated library has more than six lakh books. It'll soon start lending books to attract more members. There are plans to provide remote access to e-books and e-journals for its members and an e-learning platform for civil servant aspirants.
---
🚯 Bin-less initiative in Avadi fails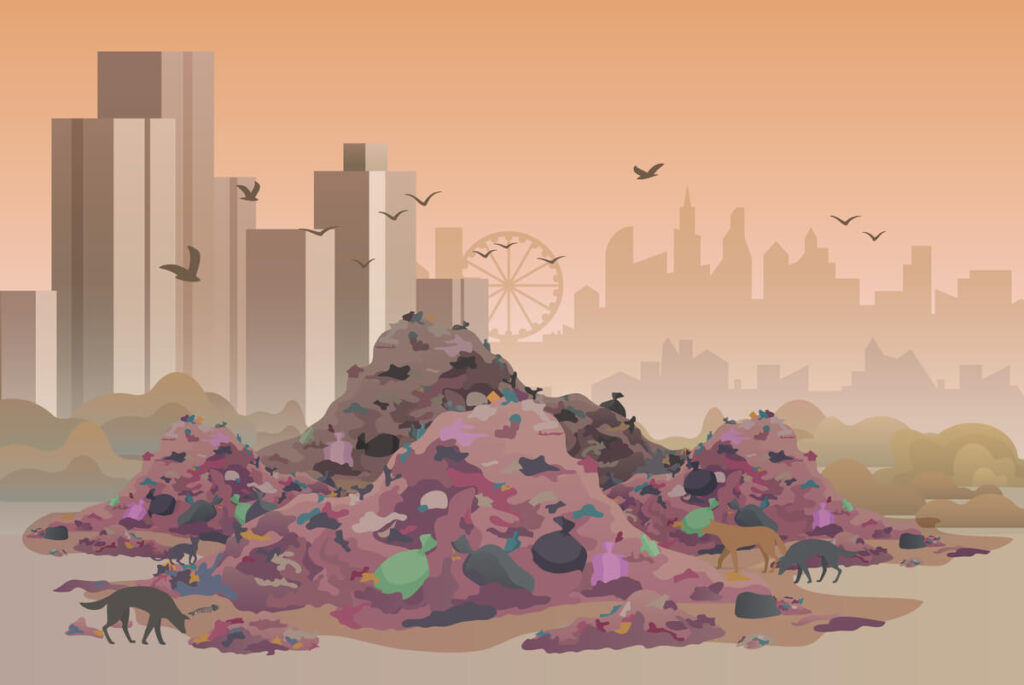 The Corporation's initiative in Avadi to phase out bins has failed to control garbage hotspots.
What's it about? Last year, the Corporation began an initiative to phase out bins at Avadi. It even strengthened its sanitary workforce to implement it, with more than 800 collecting garbage door-to-door. Some dustbins have remained on main roads, near bus stops and railway stations. However, many garbage hotspots have cropped up in residential areas.
Some people aren't aware of the retained bins and dump garbage in open spots. Sanitary workers say the door-to-door collection doesn't work for people who leave home by 8 am.
Some residents have complained that the workers don't come regularly. However, the workers say that's only on rare occasions, and they blow a whistle to let people know.
Who said what? The municipality's sanitary officer Albert Arul Raj said people dump garbage in hotspots where dustbins were kept previously. One sanitary worker said some of the retained bins are half-full or empty. One shopkeeper in the area said the government should've informed people about the bins.
---
🚀 Space tutor of ISRO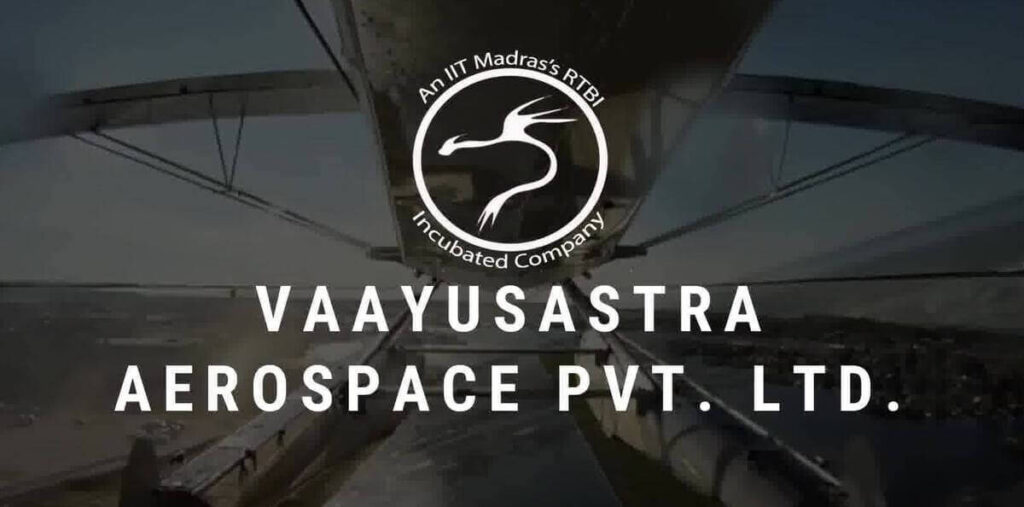 Chennai-based Vaayusastra Aerospace Pvt. Ltd is now a registered space tutor of ISRO.
What's it about? The Space Tutor Programme engages with NGOs and educational institutions in STEM education in partnership with ISRO. The goal is to promote space education and create awareness of space activities among students.
Vaayusastra Aerospace began under the IIT Madras Incubation Cell and is one of the selected companies. It's the only company incubated under the IIT cell to get the honour.
They've raised ₹1 crore and reached over 60,00 students. It has designed a 9-year syllabus for children from grade 1 in Aeronautics and Aerospace.
Future plans: The company will scale up its operations and set up Vaayusastra Aerospace physical units across South India. It'll be a franchise model and have a presence in non-metro cities like Kollam, Coimbatore, Tiruchi, and Kumbakonam.
---
✨ Things to do…
Here are some fun and interesting things to do in the city over the weekend!
---
🛋️ Local Lounge
Yesterday's Poll Results:
I'm good at multitasking: 46.2%
I'm not good at multitasking: 53.8% 🏆
Answers to Yesterday's Question:
What's your favourite ice cream topping?
Vanmarai: "Chocolate"
Sanjay: "Blackcurrant syrup"
Mohamed: "Chocolate fudge"
That's it for today. Have a great weekend!