Good morning, Bengaluru!
🌧️ Today's weather: It's going to be mostly cloudy with the possibility of some rain.
🧐 Did you know? The first Test match at the Chinnaswami Stadium was played between West Indies and India on 22-29 November 1974. Legendary cricketers Vivian Richards and Gordon Greenidge made their debut in this match.
---
🏞️ A walk in the park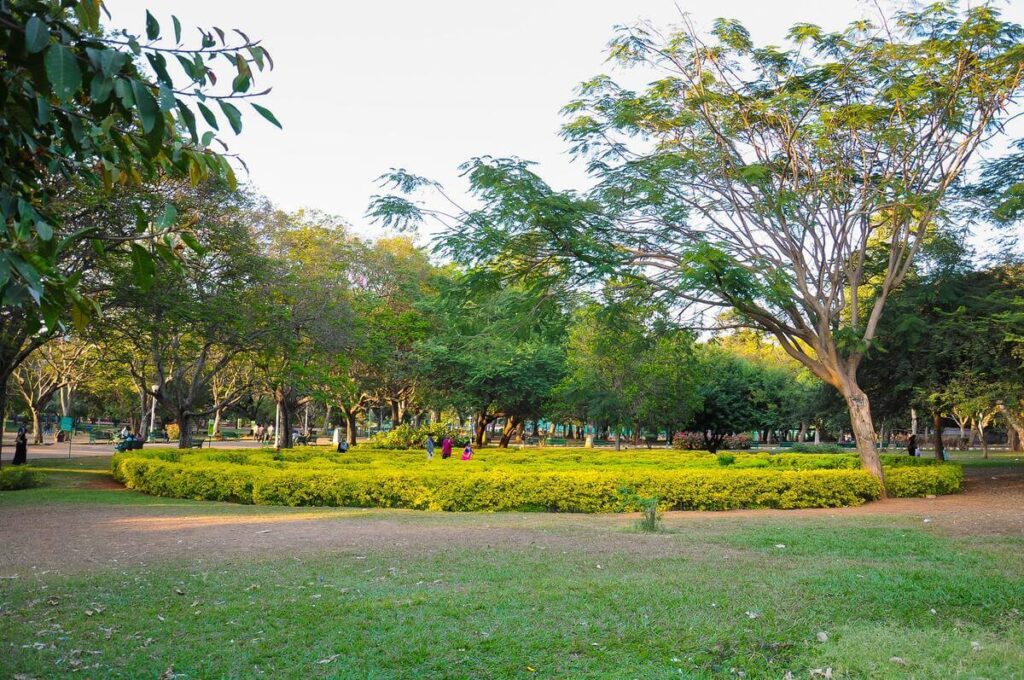 Neighbourhood parks will be open throughout the day.
Story so far: Most parks are open for a limited number of hours per day. They're open from 6-11 am, and 4-5 pm to 7-8 pm. There's a gap in the afternoon when parks are closed. A public space like a park should be accessible throughout the day, according to Bruhat Bengaluru Mahanagara Palike (BBMP) chief commissioner Tushar Girinath.
In places like JP Nagar, Jayanagar, and Koramangala, many gig workers want to take a break. After working all morning, they could use some rest. The same goes for civic workers like Pourakarmikas in the city. Parks are places that offer some respite.
The privatisation of parks is probably one reason why they have limited timings. Some have blamed the Residents Welfare Associations (RWAs) as they often decide the hours when parks can remain open.
What happens now? Since these issues have come up, activists and some workers themselves have spoken out. The BBMP said it will issue an order to keep neighbourhood parks open from 6 am to 8 pm.
---
🌊 No water shortage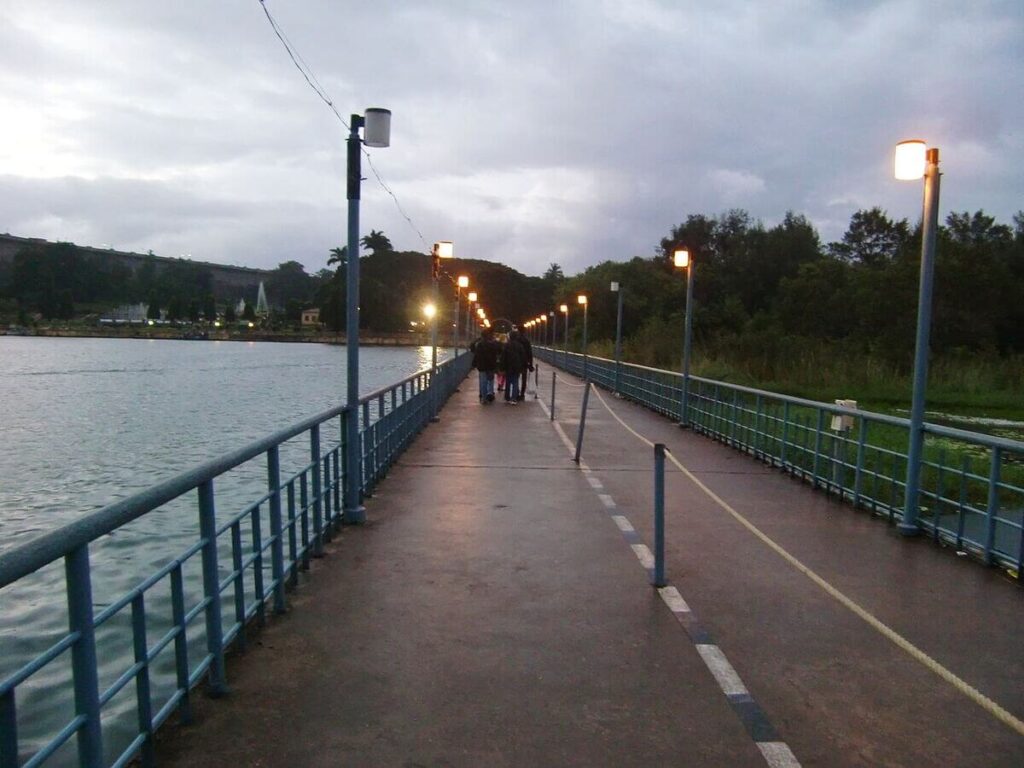 With the KRS reservoir full thanks to sustained rainfall, it seems like Bengaluru won't face any water issues.
They're full: Reservoirs in the Cauvery catchment areas are now reaching their brim level. In particular, the Krishna Raja Sagar (KSR) reservoir in Mandya district is almost full for the third consecutive year. So, Bengaluru residents won't have to worry about any water shortages.
Bengaluru is dependent on Cauvery water for its daily needs. On Sunday, the level at the reservoir was 123 feet. Its limit is 124.8 feet. Given there's so much water, more than 27,000 cusecs of water are being let out as a precaution.
70% of the city's water needs are met through the KRS reservoir. The KRS has filled up faster than last year. The Kabini reservoir is also being used, and it's also reaching full capacity.
History: This wasn't always the case. In 2003, there was a water crisis. The water level at the KRS reservoir was reduced to 64 feet, and inflow dropped to only 17 cusecs. There were water crises in 2016 and 2017 also. Since October 2021, water levels at the KRS have gone above 100 feet.
---
🏥 High-tech hospital
A hospital uses high-tech sensors to transform its general ward into an ICU.
Story so far: Bengaluru's Narayana Health cardiac hospital is at the cutting edge of treating and managing patients. They've enabled the hospital to attain a new level of efficiency in treating patients, whether they're in general or intensive care.
700 beds are fitted with sensors that measure vital signs. It also provides information on a patient's posture, blood oxygen levels, and ECG. The sensors used are similar to patches used for ECGs which are placed on the chest. They're connected to real-time health monitoring systems.
Currently, 5-10% of hospital beds are for critical care. In the future, that will double. The sensors and the system were designed by Honeywell, and according to Dr Devi Prasad Shetty, the hospital's Chairman, the data is reliable.
How's it helping? Nurses are now spending less time visiting patients' beds to record health information. Some patients may also not be cooperative, especially if vitals need to be taken at odd times. This technology solves the problem.
---
🤝🏽 IIM-B's Entrepreneurship Summit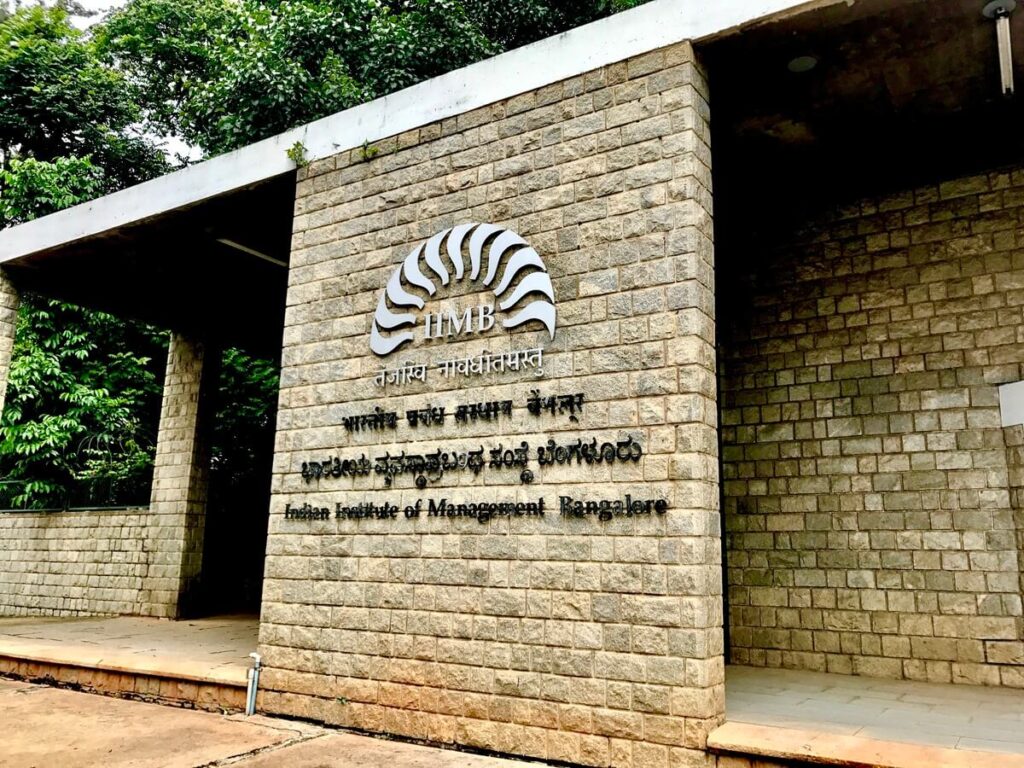 A two-day entrepreneurship summit at the Indian Institute of Management, Bangalore included panels, speeches, workshops, and more.
Purpose and theme: IIM Bangalore's full-time Post-Graduate Programme in Management (PGP) MBA students hosted the annual summit called Eximius 2022 on July 9 and 10. This year's theme was "Start. Scale. Sail." It was the first summit in two years and happened entirely online.
The summit included speeches and workshops. Ramanan Ramanathan from NITI Aayog stressed the need to create an entrepreneurship culture among youngsters. He also spoke about the government's Atmanirbhar Bharat and why it was necessary.
Startups had opportunities to showcase themselves to investors, entrepreneurs, and customers. Among those were Phable, Readon, and Neuphony.
For budding entrepreneurs, there was a chance to pitch their ideas to venture capitalists and investors in IIM-B's version of Shark Tank called Pitcher Perfect. In particular, start-ups pitched their ideas in the healthcare and education sector.
Performances too: Day one saw performances by IIM-B's dance club, TAAL, its music club, Dhwani, and by Tapi Project and Kumar Varun. Day two ended with the band Masala Coffee's performance.
---
📊 Today's Poll
(Only subscribers can participate in the polls)
Bengaluru is India's IT hub housing large tech giants like Infosys, TCS, etc. But it also has a large number of startups across various sectors. Given a choice, would you work at a startup or a multi-national company (MNC)?
I prefer working for a startup.
I prefer working for an MNC.
Yesterday's poll results:
I segregate waste at home: 100% 🏆
I do not segregate waste at home: 0%
---
🗞️ In other news…
That's it for today. Have a great day!