Good morning, Bengaluru!
🌧️ Today's weather: Cloudy skies to continue, with a bit of rain.
🧐 Did you know? There are twelve railway stations in Bengaluru.
---
🥭 Mango exports surge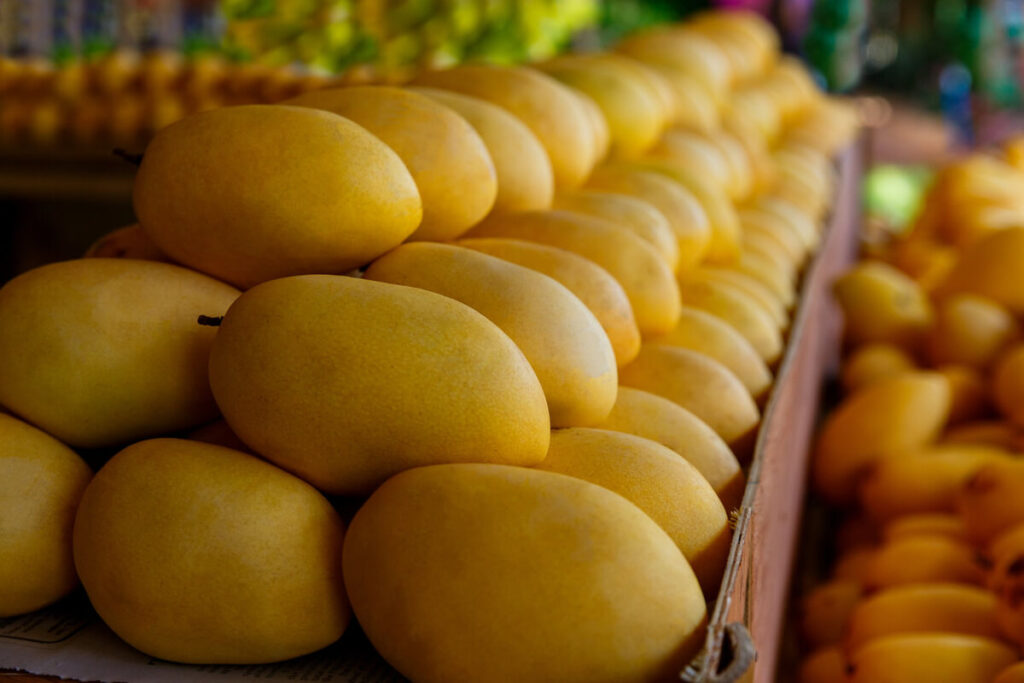 Bengaluru airport reported a 124% increase in mango exports in 2023.
The details: The Bangalore International Airport Limited (BIAL) announced that mango exports from Bengaluru witnessed a substantial rise in 2023, with the fruit being exported to over 60 countries. This surge is attributed to the growing demand for the 'King of fruits' in the West.
This is a new benchmark compared to other international airports in India. The airport achieved a 124% growth in mango exports for the season, marking a three-year tonnage record.
The airport processed an export of 6,84,648 kgs of mangoes in 2023, a significant increase from the 3,05,521 kgs exported in the previous year. This translates to approximately 17 lakh pieces of mangoes being exported.
Exports to the US: Major US cities, including Washington D.C., Dallas, and San Francisco, were among the top importers of mangoes from Bengaluru. The city's expansive export network spans over 60 international destinations.
---
🌡️ Coalition for climate-resilient Bengaluru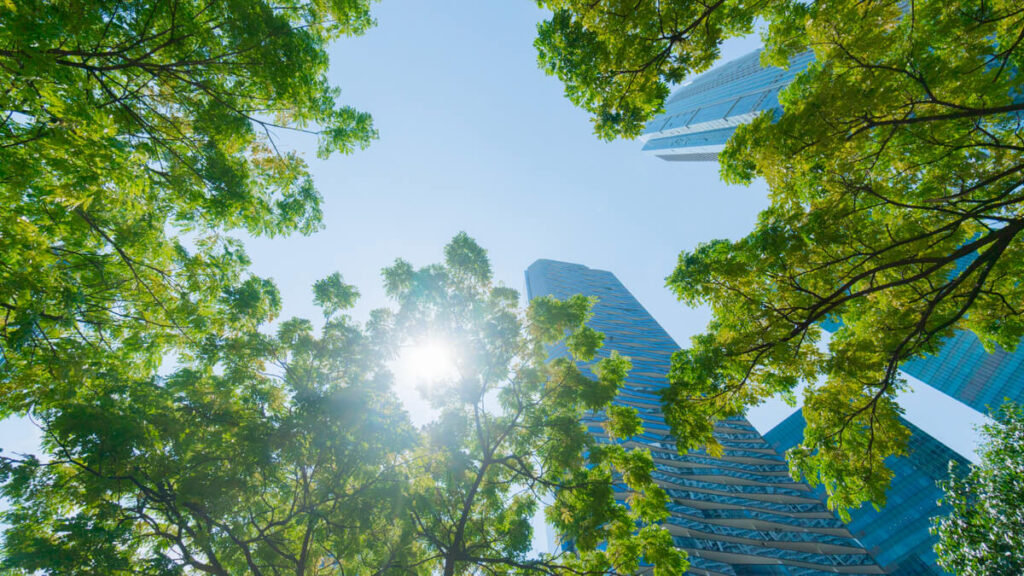 A community-driven coalition named 'Ellara Bengaluru' has been launched to foster a climate-resilient and inclusive Bengaluru.
Story so far: Initiated by citizens, civil society practitioners, and academia, the coalition aims to address economic and livelihood challenges stemming from escalating climate adversities. Supported by the Mahila Housing Trust, the coalition's inaugural activities will commence in Shantinagar ward 166. The collaboration involves nearly 20 organizations, including Janaagraha, Biome Environmental Trust, Hasiru Dala, Selco Foundation, and the Indian Institute of Human Settlements.
The coalition will produce ward-level factsheets, aggregating socio-economic, infrastructural, and environmental data to guide development actions at a ward level.
Initial focus areas include climate-resilient urban housing for vulnerable populations, disaster management, and WASH (Water, Sanitation, and Hygiene).
Addressing challenges: Bengaluru's rapid population growth, coupled with climate change challenges, has led to urban issues like flooding and waste management. 'Ellara Bengaluru' seeks to address these challenges, emphasizing the interconnectedness of climate change and inequality.
---
🛋️ Furlenco's omni-channel expansion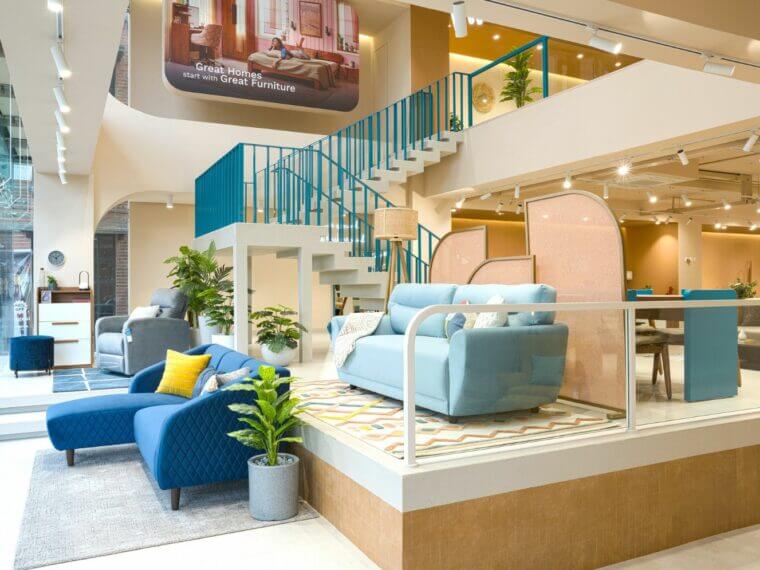 Furlenco, a furniture and lifestyle brand, has ventured into the offline retail domain with the inauguration of its flagship store in Bengaluru.
Story so far: Located in HRBR Layout and spanning 5500 sq. ft., the flagship store is complemented by another medium-sized outlet in HSR Layout. This move is aimed at bridging the online-offline divide, allowing customers to physically experience Furlenco's diverse furniture range.
The stores will showcase a broad spectrum of furniture items, from sofas to dining tables, catering to various price brackets. Customers will have the flexibility to either purchase brand-new items or opt for rentals.
The stores are meticulously designed, offering an educational shopping experience. Features include a Material Library with physical material samples, miniature furniture displays, and award-winning finished products.
Looking ahead: Furlenco's future plans involve expanding its offline presence across major Indian cities to enhance accessibility. Currently, the Bengaluru-centric company has a significant online footprint in urban centres like Mumbai, Pune, Delhi, Gurugram, Noida, Hyderabad, and Chennai, and has catered to over 2.5 lakh customers across 10 cities.
---
🏠 Rapid rental rise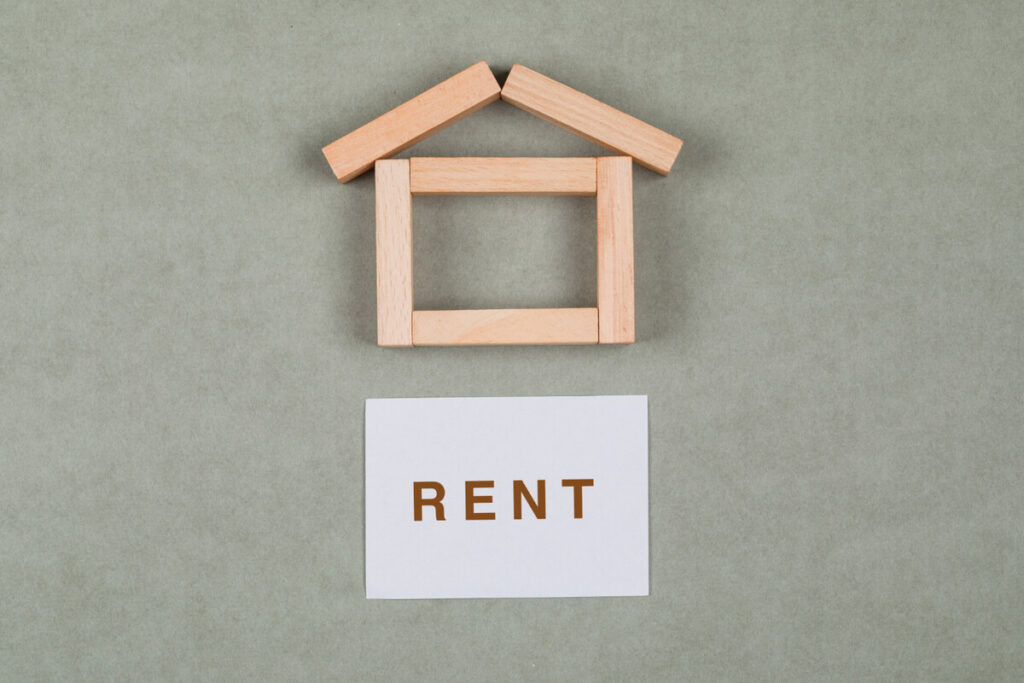 A newly completed project in Bengaluru's Sarjapura area, consisting of 35 apartments, was rented out within 48 hours, highlighting the soaring demand for flats in the city.
Story so far: Amid a shortage of apartments in Bengaluru, rents in prime locations like MG Road, Koramangala, Whitefield, and Indiranagar have surged by 40-50%. The Sarjapura project, located near IT offices in south and east Bengaluru, offered apartments ranging from 850 sq ft to 1150 sq ft.
The apartments in the Sarjapura project were rented out for ₹35,000 each. Earlier in January, the owner had planned to rent them for ₹20,000-25,000 per month, indicating a significant increase in rental rates.
The surge in rents is a result of a mismatch between demand and supply in Bengaluru, with landlords benefiting from tenants returning to the city for work and struggling to find available apartments.
Keeps rising: The rental market in Bengaluru has witnessed unprecedented growth, with rents sometimes increasing overnight. For instance, a two-bedroom apartment in north Bengaluru's Mahadevpura area saw its rent jump to ₹45,000 per month from ₹35,000 the previous day. Online property platform MagicBricks reported a 10.6% dip in rental listings in Bengaluru between April and June.
---
📊 Today's Poll
(Only subscribers can participate in the polls)
Are you going to watch SRK's Jawan movie?
I am going to watch SRK's Jawan movie.
I'm not going to watch SRK's Jawan movie.
---
❓ Today's Question
(Only subscribers can submit their answers)
Which OTT series have you recently watched and would recommend to others?
Reply to this email with your answers.
---
🗞️ In other news…
---
🛋️ Local Lounge
Yesterday's Poll:
I am on a diet: 30.0%
I'm not on a diet: 70.0% 🏆
That's it for today. Have a great day!