Good morning, Bengaluru!
⛈️ Today's weather: You may need to wait longer for sunny days. A cloudy sky with scattered thunderstorms and high humidity seems to be the norm now.
---
🛋️ IKEA's first store in Bengaluru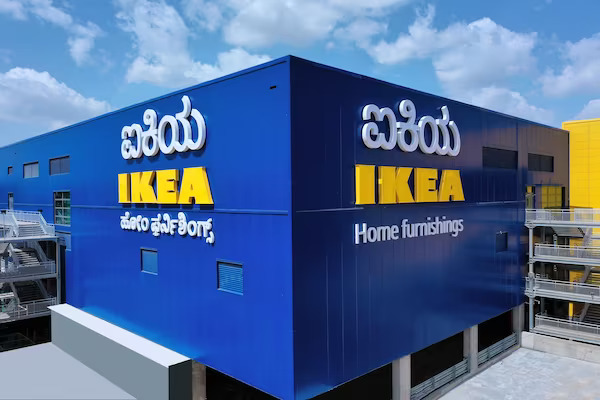 IKEA India opens its first store in Bengaluru to the public today. It is located in Nagasandra.
History: IKEA is part of the Ingka Group. It is the world's leading Swedish furniture retailer. IKEA has been sourcing from India for more than 35 years. India is a prioritised market for the Ingka Group.
IKEA's Indian outlet started its journey in Bengaluru through a website and app in 2021.
Store details: The store in Nagasandra is expected to be spread across 12.2 acres of land. It will feature over 7,000 home furnishing products of good sustainable quality in an affordable price range. The services offered will include remote planning, personal shopper and click&collect at the store. It will be connected to the Nagasandra Metro station.
The store is also expected to house the biggest children's play area known as 'Småland'. Additionally, there will be a 1,000-seater restaurant and a bistro serving a mix of Indian and Swedish food items.
---
🍌 Banana prices spike in Bengaluru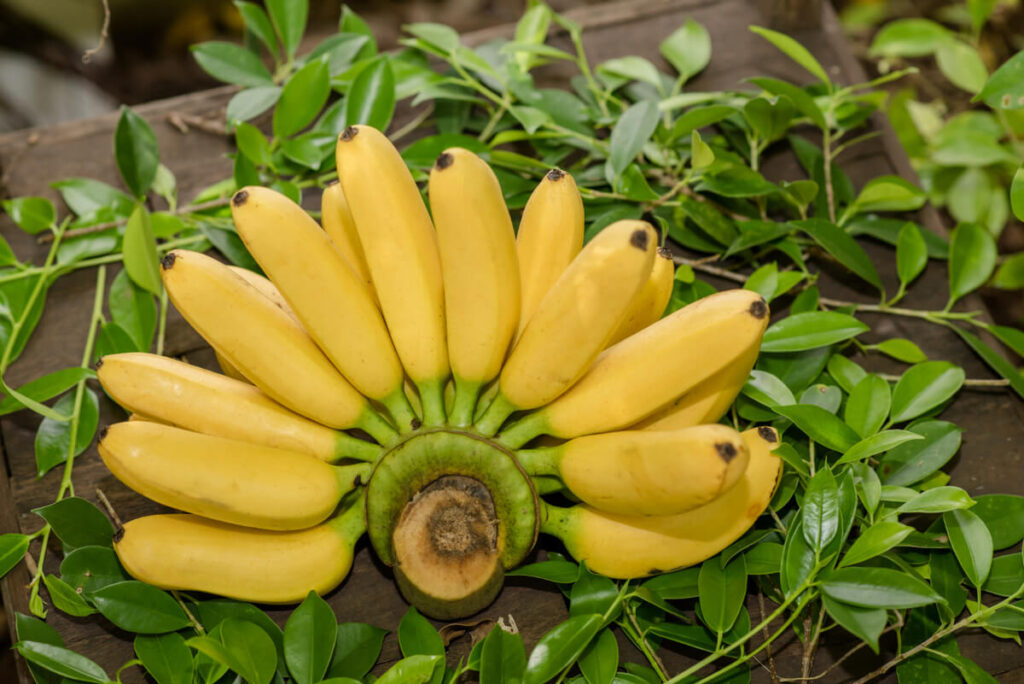 Banana rates have reached their highest peaks for the first time in the last five years.
Current prices: While the Yelakki variety is costing over ₹65 per kg wholesale and ₹90 in retail, you need to shell out over ₹100 to buy on online platforms! The supply has decreased at the Binny Mill Banana Market, from 250 tonnes/day to 90-100 tonnes/day.
Why the spike: K.G. Purushotham, president of the Banana Fruits Merchants' Association, said that during the last 2 years due to COVID-19, farmers received the lowest profit from the crop. It was 25% of the average price, which is why they chose not to cultivate bananas.
However, the Horticulture Department officials believe that most harvests are planned to take place during the festive season. They believe the prices will remain high till the supply increases and it eventually stabilizes.
What now: The prices are expected to remain high through the upcoming festivities and maybe even beyond that, most traders claimed.
---
📜 Meesho's new unlimited leave policy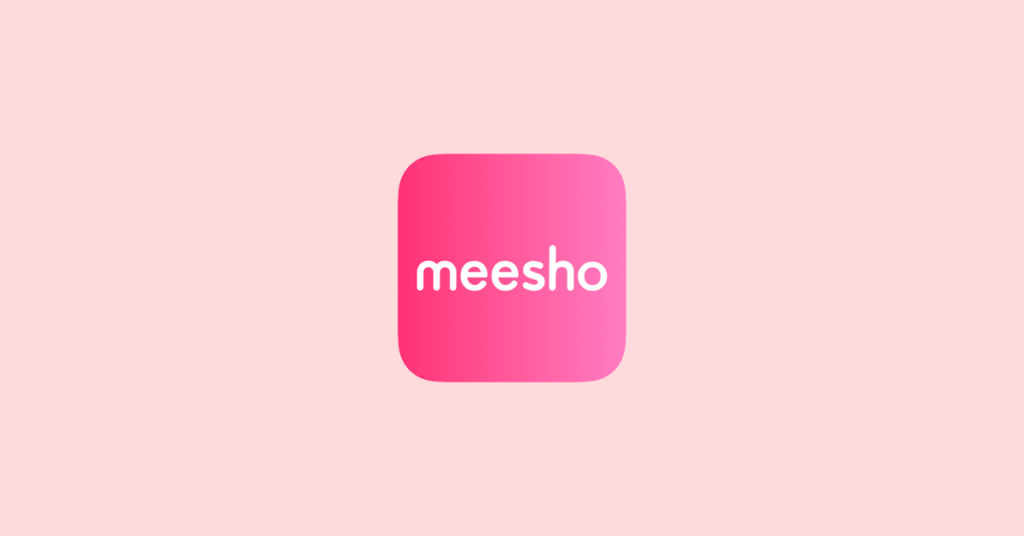 Bengaluru-based e-commerce company Meesho has rolled out a new unlimited wellness leave policy. The initiative, part of the company's 'MeeCARE' program, is aimed at improving employees' well-being.
What is it: The new policy allows employees to avail up to 365 days of paid leaves in case of a critical illness that requires frequent hospitalisation. This is also applicable in case a family member is sick or when an employee wishes to pursue an individual goal.
Key details: The leave will be unpaid in case of non-medical reasons. In case of personal illness, the employee will receive their entire salary. In case a family member is sick, a salary of up to 25% will be paid for a period of 3 months. Employees will also be eligible for appraisal cycles based on their contributions when they were active.
Employees will also receive contributions to the provident fund, insurance and additional medical benefits.
---
💵 Settlin raises 1 million USD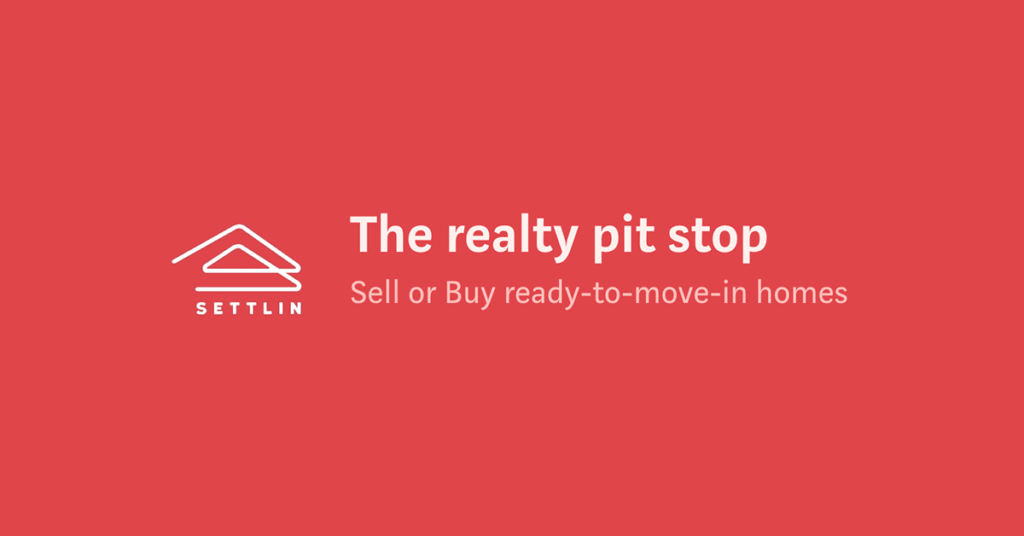 Proptech startup Settlin raised approximately ₹7.7 crores from investors (1 million USD) to expand its presence in Bengaluru. 
Investors: The company raised this amount in pre-series A round. The investors include Powerhouse Ventures, Rajesh Sawhney-founded GSF Fund and angel investors Murugavel Janakiraman, Dinesh Agrawal and others.
The work: Settlin provides end-to-end execution of residential property resale transactions. It maintains property profiles, physically inspects properties and manages the entire transaction. This also includes legal verification and getting a home loan. 
Settlin mobile app was recently launched on Google Play Store.
Market: The property resale market is 3 times bigger than the new sales market which gives Settlin room for immense growth.
Settlin wants to conduct 24,000 visits across Bengaluru in one year. This would lead to over 800 property sales worth over ₹600 crores.
---
🗞️ In other news…
That's it for today. Have a good day!