Good morning, Bengaluru!
🌧️ Today's weather: Expect cloudy skies with chances of rain or thundershowers.
🧐 Did you know? Bengaluru is located at an elevation of 900 metres above sea level in the Deccan Plateau. This is higher than that of Dehradun in Uttarakhand, which has an elevation of only 640 metres. No wonder Bengaluru has pleasant weather throughout the year!
---
⛽ BMTC buses to use private fuel stations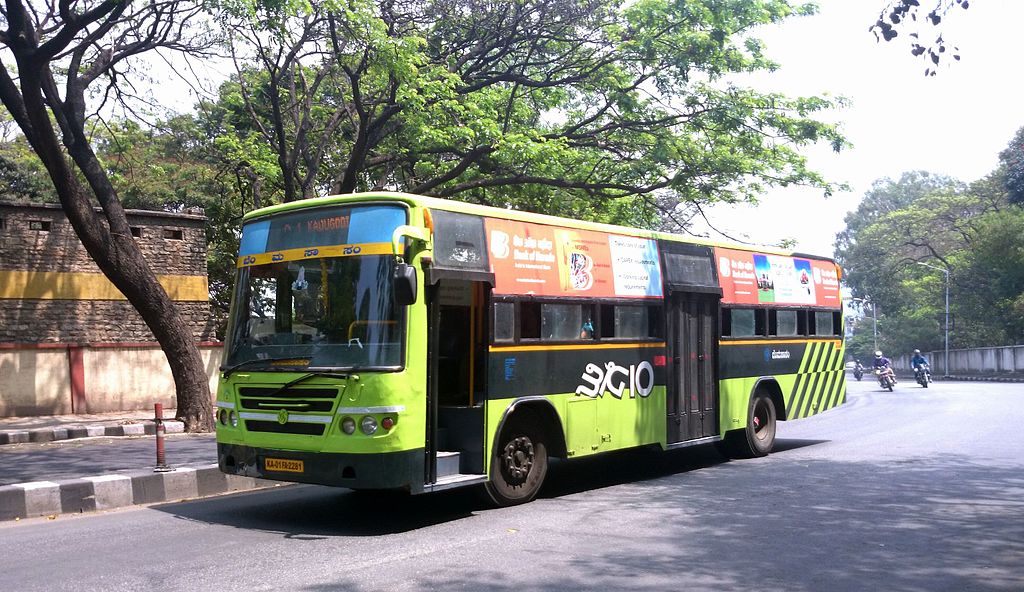 In light of the skyrocketing fuel prices, Bengaluru Metropolitan Transport Corporation (BMTC) buses will resort to private fuel stations for diesel.
Story so far: Due to the current unstable global dynamics, the price of crude oil has hiked substantially. Additionally, the government is refusing to extend subsidies to bulk buyers, including the BMTC. In lieu of this, the state transport corporation has decided to retrieve its fuel from retailers.
BMTC has a fleet of over 6,000 buses that require roughly 2.4 lakh litres of diesel daily in order to function.
Traffic police have been alerted and deployed at various petrol bunks to avoid excessive congestion due to the buses.
Stating specifics: The rate of bulk diesel as of Monday was ₹120.26 per litre while the retail price of the same is ₹87.87 per litre. As a result of this, the transport corporations would have to bear an additional ₹32.3 a litre of diesel for each of its buses, thereby turning to private retailers.
---
🏢 Byju's leases office space in Bengaluru
The popular ed-tech company, Byju's, has leased 5.5 lakh sq. ft. of office space at Kalyani Tech Park in Bengaluru.
Story so far: Bengaluru has held its position as the foremost market for office space with total leasing of 3.5 million square feet (msf). Byju's has recently leased office space at Kalyani TechPark in the city, making this one of the many big transactions the market has seen. The company has offered to pay about ₹95 per sq. ft. for the 5.5 lakh that it has leased.
There is an escalation clause of 5% yearly on the previous year's rent in the agreement.
Due to the establishment of new startups and renewals in the market, space take-up has increased in the last quarter.
1 million of the total workforce of Bengaluru is expected to return to office spaces by the first six months of 2022 in a phased manner.
What this means: The Byju's transaction has triggered consolidation in an industry that was flailing during the pandemic. The office segment is expected to return to its pre-Covid activity in the following quarters, thereby strengthening the Indian economy.
---
⚖️ Lok Adalat: Highest number of cases settled in a day
On Saturday, the Lok Adalat broke the record of cases settled in one day with a whopping 7,65,077.
Story so far: The one-day National Lok Adalat was held on Saturday in Karnataka. 7.6 lakh cases were settled during this session which has been recorded as the highest since 2016. Lok Adalats were set up to combat the otherwise time-consuming justice system, providing speedy and cheap dispute resolution to the common man. They deal with cases that do not require the time of the courts.
The one-day Lok Adalat settled a variety of pending cases including traffic violations, matrimonial disputes and others.
A total amount of ₹22.4 crores was collected from 2,23,590 pending petty traffic violation cases.
1,128 matrimonial disputes were settled, resulting in the reunion of 107 couples, including an 85-year-old man and his 80-year-old wife.
What this means: The lakhs of pending cases were disposed of in a single day due to the efficiency of the Lok Adalat. The presence of such a legal body takes a massive load off the already overwhelmed justice system.
---
💰 Director of Mantri Developers arrested for money laundering
Sushil P Mantri, the director of Bengaluru-based Mantri Developers, was arrested by the Enforcement Directorate on money laundering charges.
Story so far: On Saturday, June 25, Sushil P Mantri was arrested by the ED due to the alleged duping of multiple homebuyers. The Director was produced before a special Prevention of Money Laundering Act (PMLA) court in Bengaluru. It decided to send him to the Enforcement Directorate custody for 10 days. 
Many homebuyers filed complaints against the group stating that they lured prospective buyers with the help of misleading brochures and schemes.
The group allegedly collected over ₹1,000 crores in advance from thousands of buyers despite denying them possession of their property for 7 to 10 years.
The money laundering probe revealed that the money collected from homebuyers was used for personal or fraudulent purposes.
Ponzi-like scheme: Mantri Developers allegedly collected huge amounts of money from homebuyers in the name of construction projects however, they were diverted to the management for personal use. The amount was not refunded to buyers despite a clear indication from the Real Estate Regulatory Authority (RERA).
---
📊 Today's Poll
(Only subscribers can participate in the polls)
The pandemic has upended the way we work. Several companies in Bengaluru moved to a work-from-home strategy during the peak of the pandemic. But the worst seems to be behind us (let's hope it stays that way). If given a choice now, where would you prefer to work from?
I prefer to work from home.
I prefer to work from office.
Yesterday's poll results:
Children should be attending offline classes: 100% 🏆
Children should be given online classes instead: 0%
---
🗞️ In other news…
That's it for today. Have a great day!