Good morning, Bengaluru!
⛈️ Today's weather: Make sure to carry an umbrella as the forecast predicts heavy thunderstorms.
🧐 Did you know? The famous Albert Bakery in Frazer Town, where the mouth-watering khova naan was first introduced, was once a godown that used to supply bread and buns. It's planning to open a new branch for the first time in its 120-year-old history.
---
🐝 Checking in to the bee hotel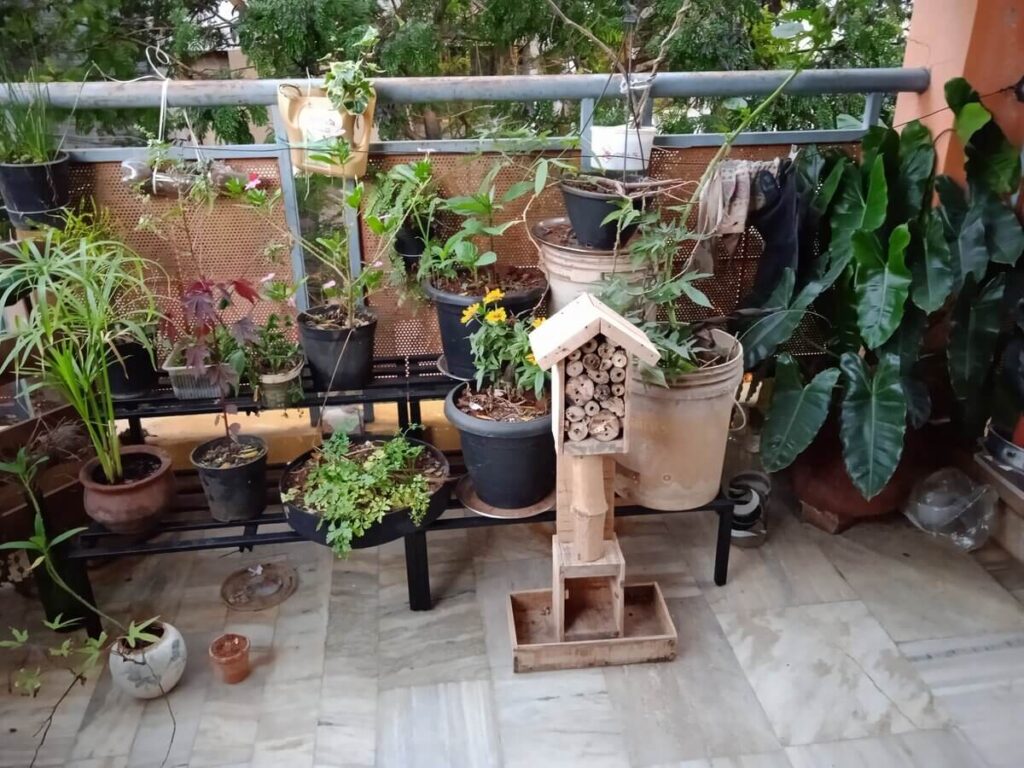 Bee hotels have cropped up across the city as scientists want to integrate them into urban spaces.
What are they? For conservation efforts, scientists at the Ashoka Trust for Research in Ecology and the Environment (ATREE) have placed 50 bee hotels across the city. They're made of upcycled wood and kept in people's gardens, terraces, and balconies.
It's part of an experiment to see if different species of bees can coexist peacefully. Scientists also want to find out about the bee population living in the city.
They've put out a call for participants. These two-feet-tall 'hotels' are free of cost, and people have to record their observations.
Tech-based: Participants use an app called Bee Hotel to record their findings and their location. If you're curious about the types of bees in the city, the app has a helpful guide.
---
🚧 Flyover closed a week after it opened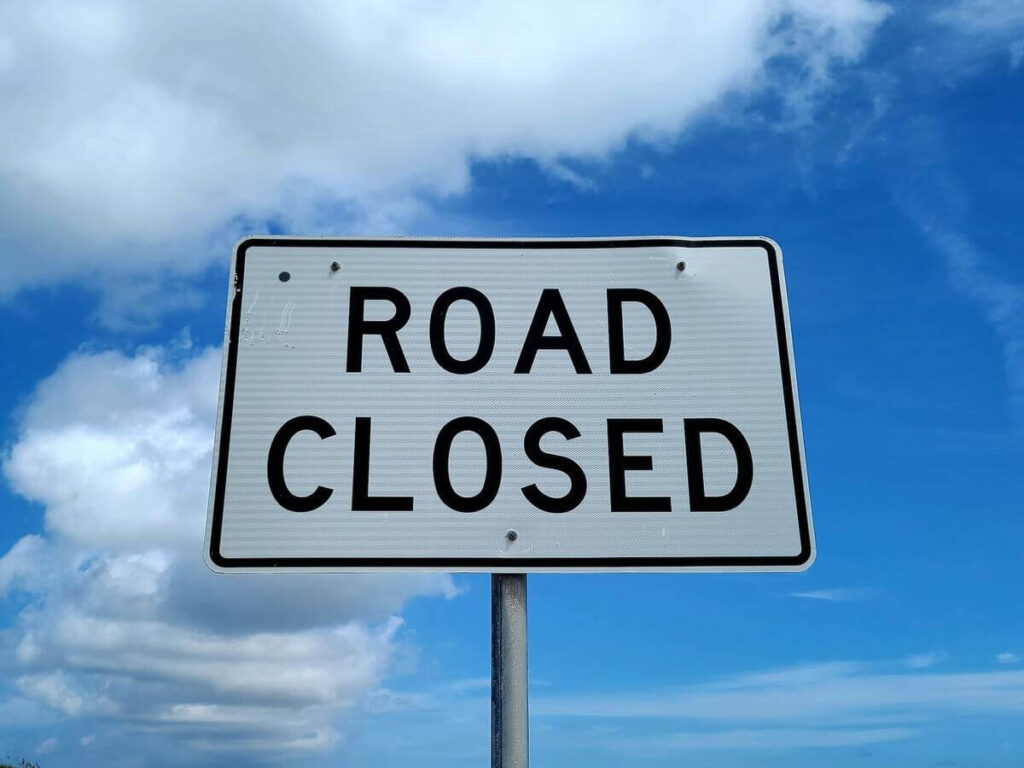 The steel flyover at Sivananda Circle has been closed over concerns about the quality of work.
The closure: The BBMP opened the flyover on August 15. However, it has now been closed by authorities to vehicles. Repair works were being done by about half a dozen workers.
Riders had been complaining about difficulties due to the steep gradient. Recently, a bus filled with goods got stuck below the flyover due to low vertical clearance.
The problems came just a day after the flyover was opened to the public. A viral video showed an auto moving on its bumpy expansion joints.
Poor planning: A trader said the flyover is an example of poor planning and construction. The expansion joints had become speed breakers, and the surface is uneven. Some residents say the flyover will be useless unless the nearby railway bridge is widened.
---
🍲 Ensuring street food is safe to eat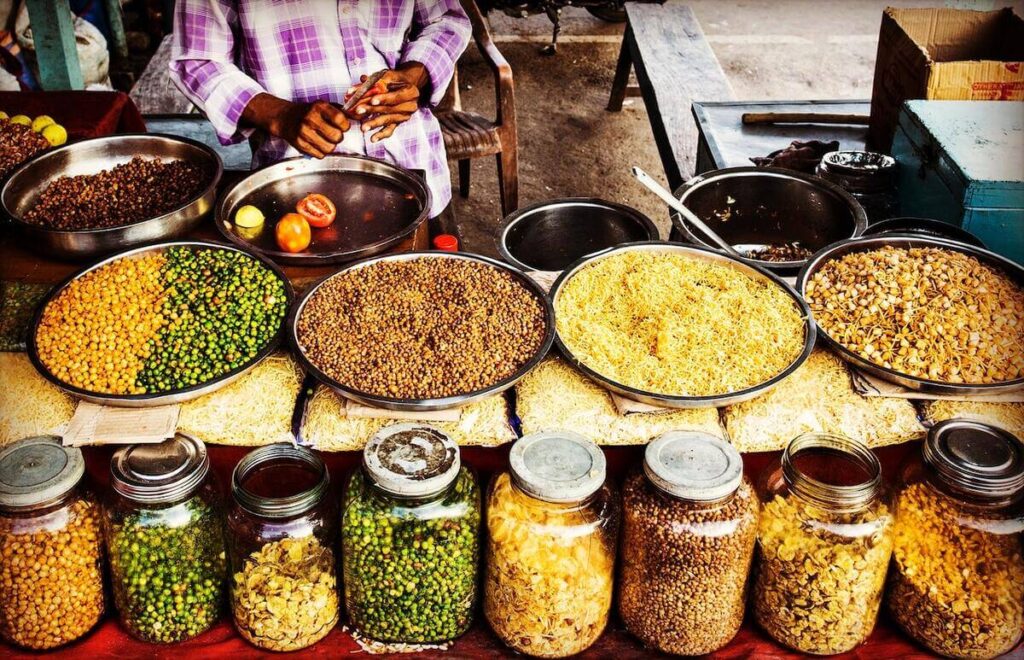 Street vendors across the city will undergo a training program to ensure food safety.
Story so far: While not directly related to street food, safety and hygiene are in focus after a picture showing poor hygiene went viral from a popular food chain outlet in the city.
The training program by the BBMP will be for street food vendors on cleanliness and safety standards as per the Food Safety and Standards Authority of India (FSSAI).
Once they complete the program, they'll be given a certificate to sell food. It'll help give them some recognition and gain the trust of consumers.
Public's role: Officials have asked for the public's help in this initiative. They've urged people to flag unhygienic stalls and inform authorities about them.
---
🚧 Pillars at Hebbal flyover to be demolished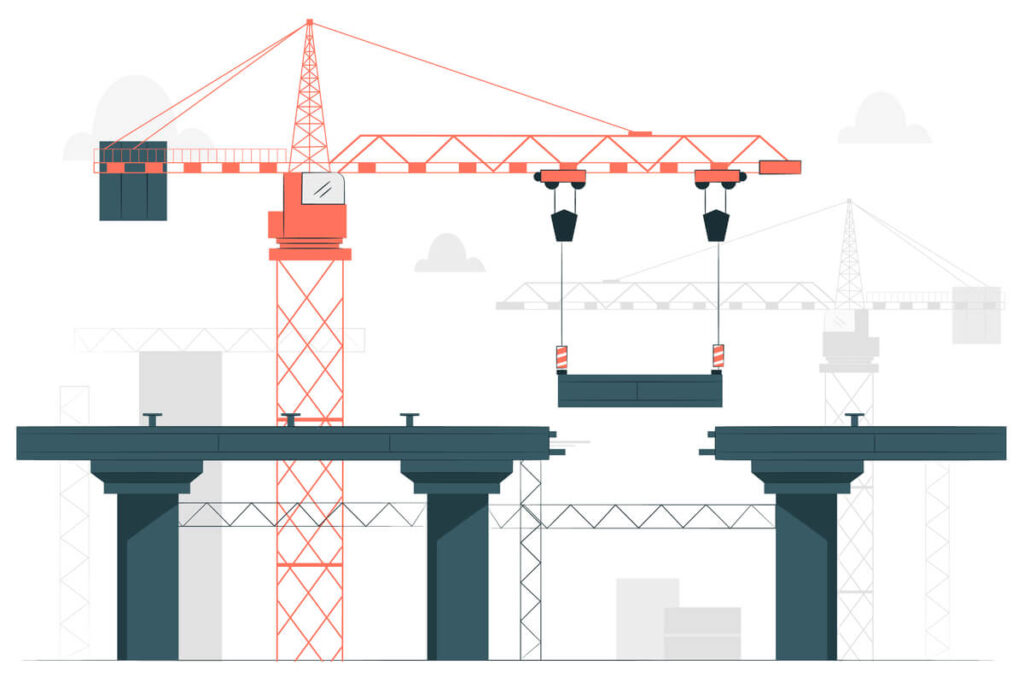 The newly constructed pillars at the Hebbal flyover will be destroyed to make way for new projects.
Story so far: In 2019, the Bangalore Development Authority (BDA) put a stop to Metro Rail construction after they expressed concerns over a proposed loop coming in the way of the alignment.
13 pillars have been constructed. These will be destroyed for additional lanes and the proposed metro lines. The BDA has floated tenders to construct more lanes to benefit people coming from the airport.
For those coming from KR Puram, a new flyover will be constructed, and a branch of it will be merged with the new lanes towards the city.
What happens to the Metro? The Bangalore Metro Rail Corporation Limited (BMRCL) has agreed to the expansion of the Hebbal flyover.
They asked Rail India Technical and Economic Service (RITES) to prepare a report on decongesting Hebbal and a multi-modal transit hub.
RITES suggested adding lanes to ease traffic by acquiring land. But BDA hasn't accepted the plans yet.
---
📊 Today's Poll
(Only subscribers can participate in the polls)
Do you think Bengaluru's street food is good?
Yes, Bengaluru's street food is good.
No, Bengaluru's street food is not good.
---
❓ Today's Question
(Only subscribers can submit their answers)
What's your favourite movie genre?
Reply to this email with your answers.
---
🗞️ In other news…
---
🛋️ Local Lounge
Yesterday's Poll Results:
Our house/apartment uses renewable energy: 25.0%
Our house/apartment does not use renewable energy: 75.0% 🏆
Answers to Yesterday's Question:
What's your favourite genre of music?
Dinesh: "I like Carnatic fusion – it might not be a genre altogether. But the Carnatic music and the lyrics mixed with the lastest music and beats pulls a string in my heart ❤️"
That's it for today. Have a great day!