Good morning, Bengaluru!
🌧️ Today's weather: Cloudy with chances of showers in the afternoon.
🧐 Did you Know? Freedom Park once housed the Bangalore Central Jail. During the emergency period, politicians like LK Advani and Atal Bihari Vajpayee were imprisoned there after they were arrested.
Note: This newsletter will not be published on Monday (25 July 2022). We will be back on Tuesday.
---
🚦 AI to check traffic violations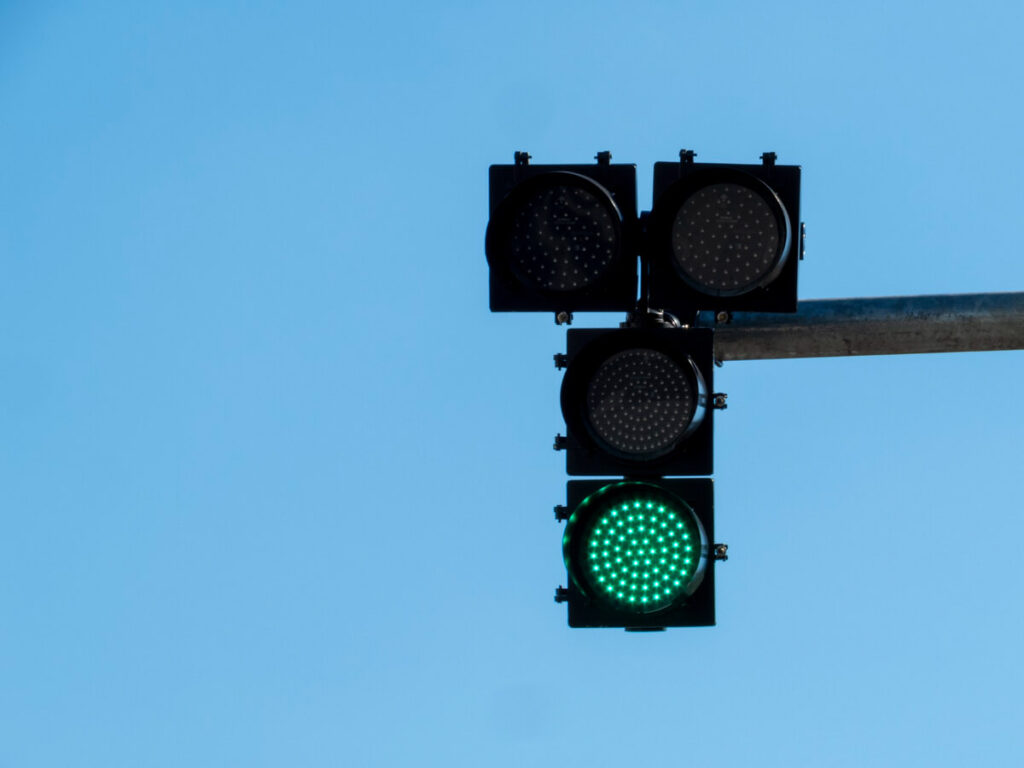 Traffic junctions in the city will get Artificial Intelligence (AI)-based cameras to detect various violations.
Current tech: Traffic cops are dependent on enforcement cameras installed at junctions to check for violations. Those at the Traffic Management Centre can zoom and pan the cameras and click photos.
New tech: At 50 junctions in the city, AI-enabled Red Light Violation Detection (RLVD) cameras will be installed. They'll be equipped to detect violations ranging from overspeeding and triple riding, to signal jumping.
The cameras won't consider half-helmet or cap-like helmets as proper helmets. Riders will be booked for this. The cameras have Automatic Number Plate Recognition (ANPR) technology and will help reduce the physical deployment of police personnel at junctions. They'll be free for traffic management.
Effectiveness: These RLVD cameras have been tested at Kodigehalli (near Hebbal), MG Road, and Hosur Road. The results were positive. While the initial phase has 50 junctions, it'll be expanded to more in the months ahead.
---
🚇 Metro purple line request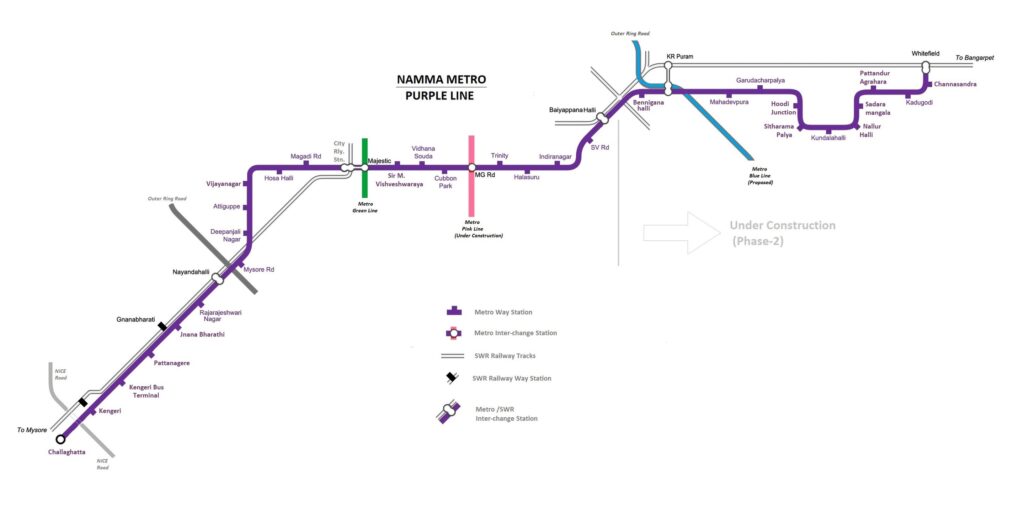 Passengers want the Kengeri Metro trains on the purple line to increase their frequency.
Story so far: The Kengeri Metro delayed its opening from December 2018 to August 2021. Currently, trains run from Byappanahalli to Kengeri on the purple line only during the peak hours, i.e., 8-11 am and 4.30-7.30 pm.
Passengers from the Byappanahalli side have to get down at the Mysuru Road station and wait for another train. Those who take long-distance buses from the Mysuru Road satellite bus terminus are the hardest hit as they could miss their bus if there are delays.
Boarding patterns: Bengaluru Metro chief BL Yeshwanth Chavan said trains are operated based on passenger-boarding patterns. It's something that the BMRCL analyses regularly. The services are run based on the demand on each route.
The numbers: The BMRCL spent ₹1,820 crores on the 7.5 km extension from Mysuru Road to Kengeri. The average ridership of Kengeri Metro is 25,000.
---
🚆 New Metro coaches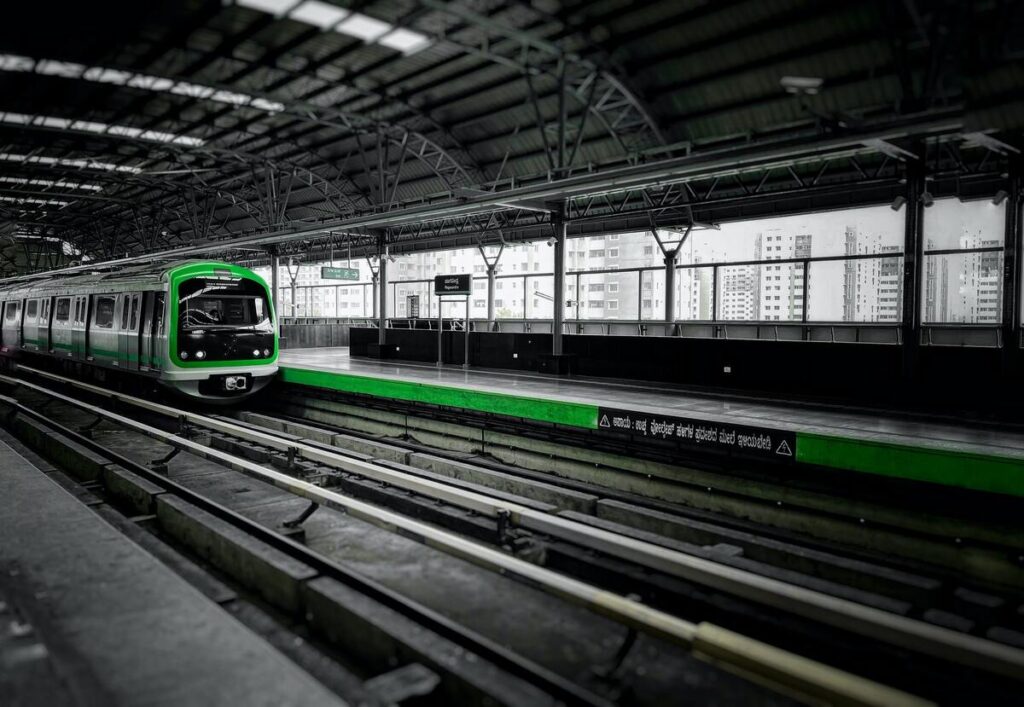 China's CRRC will manufacture train coaches for the Bengaluru Metro.
Story so far: As the Bengaluru Metro continues to chug along, the delivery of trains was an issue. There was uncertainty over the supply as there has already been a two-year delay. With an MoU with China's CRRC, that problem seems to have been solved.
A total of 2016 trains will be made by CRRC in partnership with Kolkata's Titagarh Wagons. The first train will take at least a year to arrive. It will take longer for the remaining coaches, certainly longer than the original three-year deadline.
Things got messy when CRRC's subsidiary, CRRC Nanjing Puzhen Co Ltd, which won the initial contract, didn't set up a manufacturing unit here. The BMRCL decided to float fresh tenders.
What's next? 126 of the new trains will run on the green and purple lines. The remaining will be used on the 19-km long RV Road-Bommasandra line. Due to the delays, there's a possibility that these lines may initially have a shortage of trains.
---
💡 Smart meters soon?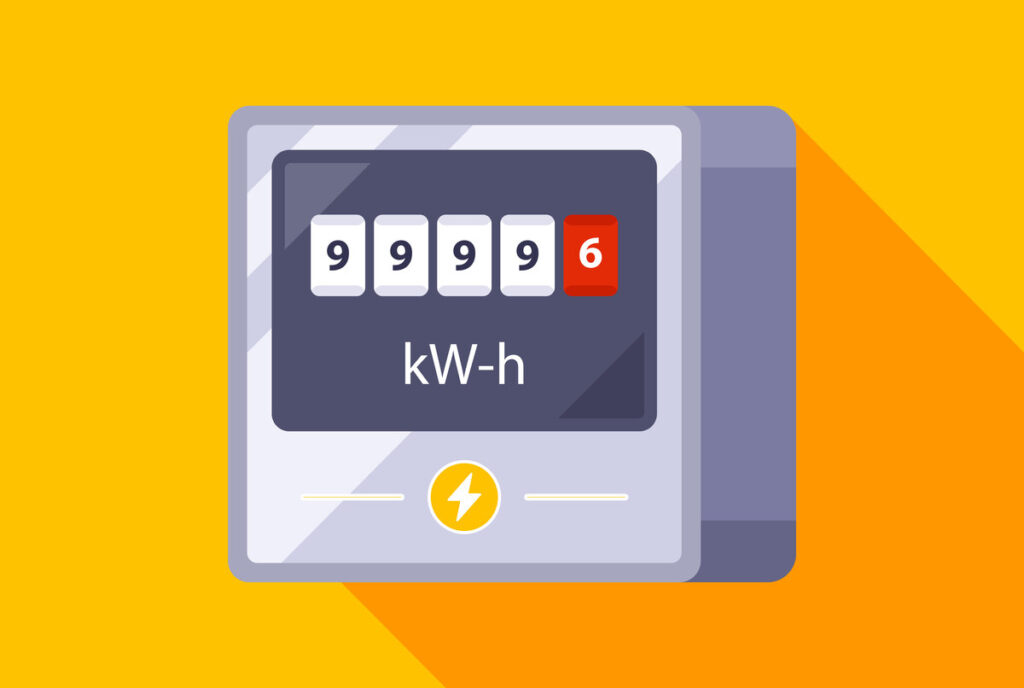 Bengaluru residents could finally have smart meters that provide power consumption details.
About time: After repeated delays, the Bangalore Electricity Supply Company (BESCOM) will finally begin installing smart meters. The rollout will start in the next couple of months in households and commercial establishments. The plan had been in the planning stage for a long time.
Analogue meters are outdated and don't provide a lot of information. A smart meter is an electronic device that records information like consumption and power factor. It can help in billing. If there's a power cut, BESCOM will know about it and can act quickly.
They can record near real-time information and report them regularly at some short intervals. It has two-way communication with the central system.
When & where? Officials said tenders would be floated for the pilot phase. Once the company is finalised, they'll begin installation in houses and shops. They'll begin work in Indiranagar and Malleshwaram.
---
✨ Things to do…
Here are some fun things to do in the city over the weekend! 
---
🛋️ Local Lounge
Yesterday's Poll Results:
Yes, I've been on a walking tour of Bengaluru: 0%
No, I've not been on a walking tour of Bengaluru: 100% 🏆
Answers to Yesterday's Question:
Which month of the year do you like the most and why?
Pree: "Festive December. Leading up to Christmas and New Year, the city comes up as a vibrant place with lots of shopping offers supplemented by good weather."
Sriranga: "August – Amazing time in the city and other parts of Karnataka due to the onset of monsoon season. Amazing time to visit the Western Ghats :)"
That's it for today. Have a great weekend!