Good morning, Chennai!
🌤️ Today's weather: Hazy sunshine with patchy clouds in store.
🧐 Did you know? Chennai's UV Swaminatha Aiyar library preserves a palm leaf manuscript containing 100 folios of multiple handwritten miniature texts. It has many Tamil and Sanskrit texts, including the Sangam era Tirumurukarruppatai, peppered with some Telugu and the Grantha script.
---
🚽 Open defecation the norm in suburbs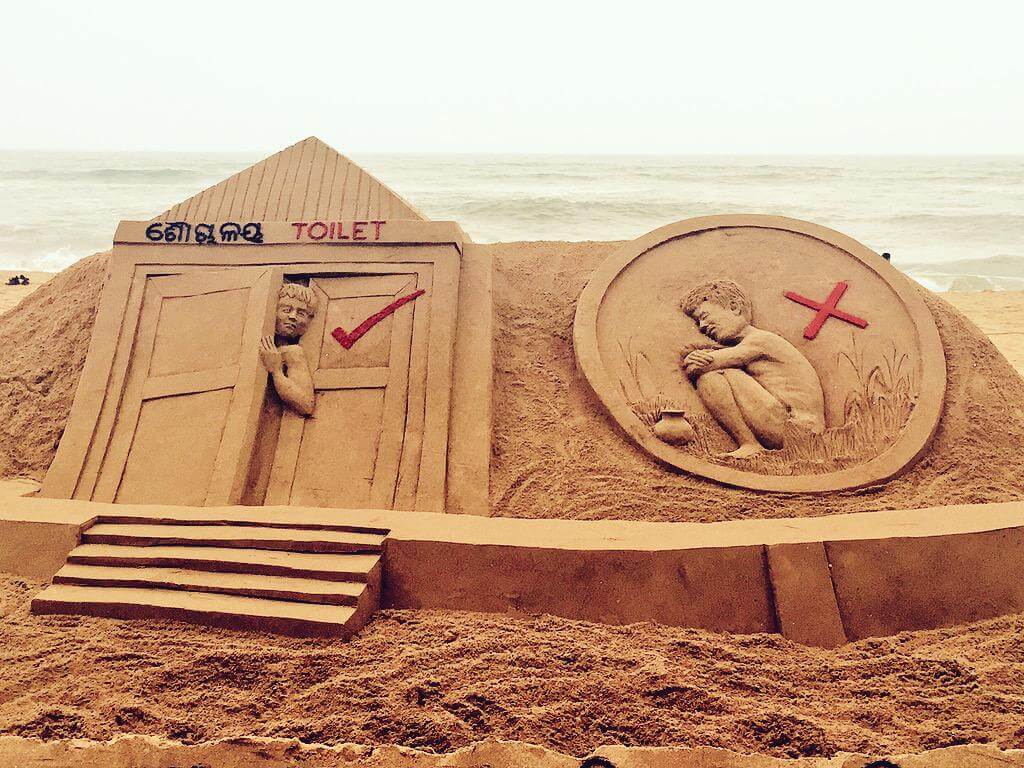 Residents of Chennai's suburbs are compelled to defecate in the open due to the paucity of working toilets.
What's it about? Every day, R Mala, a resident of Manali's Burma Nagar, wakes up at the brink of dawn to relieve herself in the open. As do hundreds of other families on Cemetery Road, where the public toilet has been lying defunct, with no water, for months. Her simple argument is that nobody would be openly defecating if they had access to working toilets.
Open defecation is rampant in Adyar bank in Saidapet's Thideer Nagar, Kosasthalaiyar in Kattukuppam of Tiruvottiyur, Besant Nagar, Urur Olcott Kuppam and Santhome playground. This is despite the Greater Chennai Corporation's claims that the city is free of open defecation.
Some localities have no toilets at all, some have too few, and others have dysfunctional or unusable toilets.
Payment lag: E-Ram Scientific, the contractor responsible, reveals that the GCC lags behind in its payment of installation and maintenance charges. The founder of NGO Recycle Bin argues that installing toilets is insufficient if the dirty and defunct toilets' impact on health is not considered.
The way forward: The GCC must finance not only the installation of public toilets but also monitor their accessibility, useability, and sanitation. To this end, the Environmental Sanitation Resource Centre (ESRS) has given the GCC a toolkit on toilet design and accessibility.
The ESRS also plans to sensitise slum dwellers on sanitation and public toilet usage.
---
🪧 Sign boards turn eyesore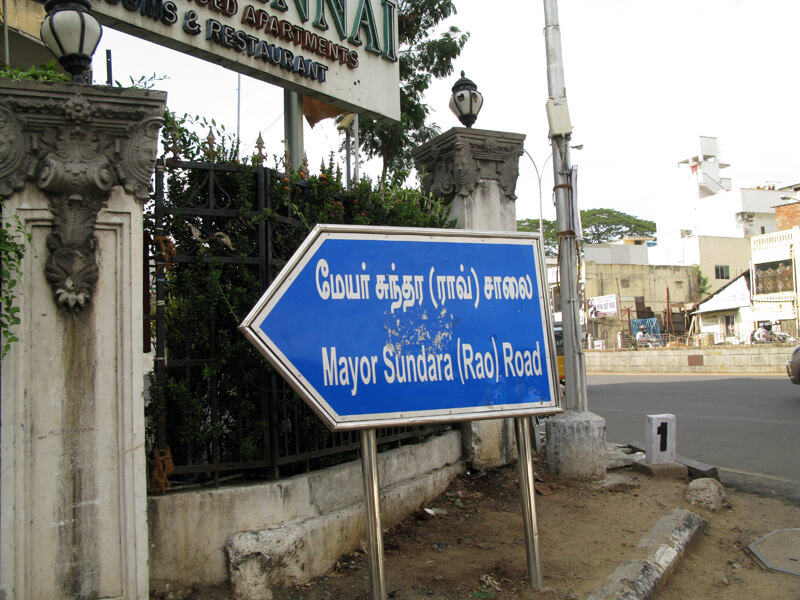 Defaced sign boards across Chennai perturb residents and visitors looking to navigate through the city.
What's it about? Chennai's street name boards are under a constant threat of being sullied by political posters, notices of local birthdays and obituaries, or paan stains. Locals attribute this to a general lack of civic sense and a failure of the Chennai Corporation to prune out miscreants.
Defaced sign boards are a regular sighting in Kalingarayan street in Old Washermenpet, Cemetery Road near Royapuram, and Pudupalli street and Trust Cross street in Mylapore.
This is despite the corporation earmarking ₹8 crores for replacing and installing street name boards. The local body recently finished updating name boards in Varuna Salai near Napier Bridge, Kutchery Road, Mandaveli street, Ramakrishna Mutt Road, and Kamarajar Salai.
The way forward: Residents and officials alike have expressed the need to amp up anti-defacement drives. Officials have said that they would book miscreants under the Tamil Nadu Open Places (Prevention of Disfigurement) Act, 1959. Police complaints have already been filed against 252 people.
---
🚮 Cleaning beaches after Pongal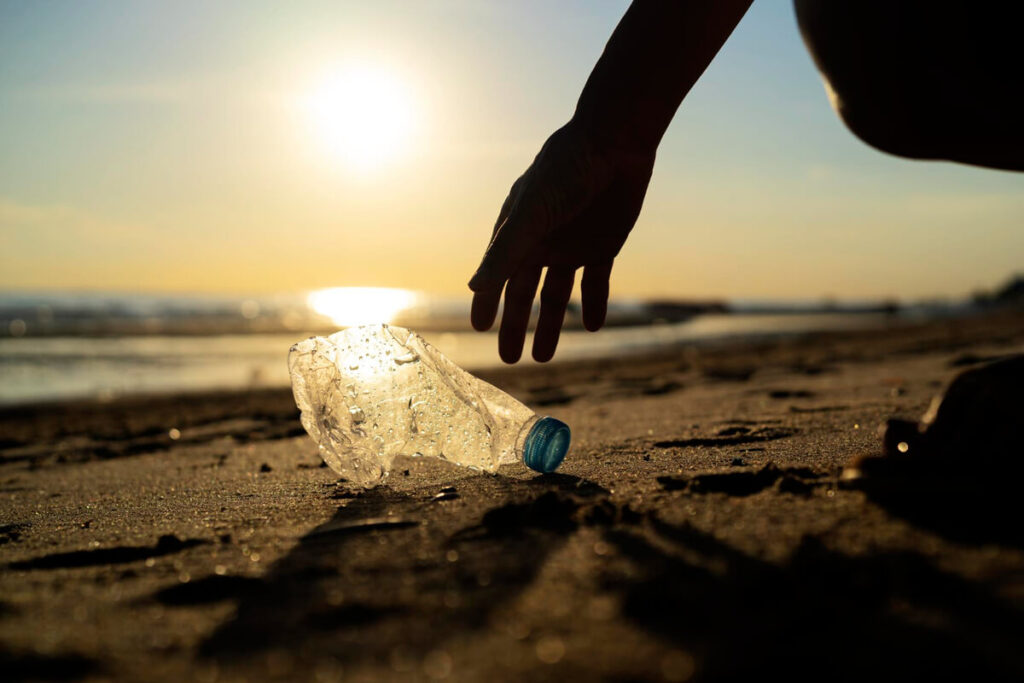 The GCC has a multi-pronged plan to clean beaches after Pongal.
What's it about? The Marina, Elliot's, Palavakkam, Neelankarai and Akkarai beach areas are a hotspot for both bodies and garbage during the ongoing Pongal holidays. To follow through with its initiative to make Chennai garbage-free, the GCC is putting its best foot forward to clean up the festive litter.
The corporation will deploy multiple sanitary workers and cleaners on all the beaches to step up the cleaning process during the holidays. Accompanying this will be large-capacity dustbins – 50 litres to 240 litres – for wet and dry waste.
Assigned workers: For swift waste disposal, Marina beach will host 45 workers, 103 dustbins, and a compactor vehicle; Elliot's beach will host 20 workers and 50 dustbins; Palavakkam will host 15 sanitary workers, two battery-operated vehicles, a tractor and a mechanical sweeper; and six workers will be on rotational duty at the Neelankari and Akkarai beach areas.
What else? Apart from waste management, maintaining law and order during the holidays is also the Chennai police's concern. More than 1,500 personnel has been deployed across public hotspots in the city, and 11 helpline booths have been installed temporarily on the beaches.
---
🚇 Tirusulam subway is leaking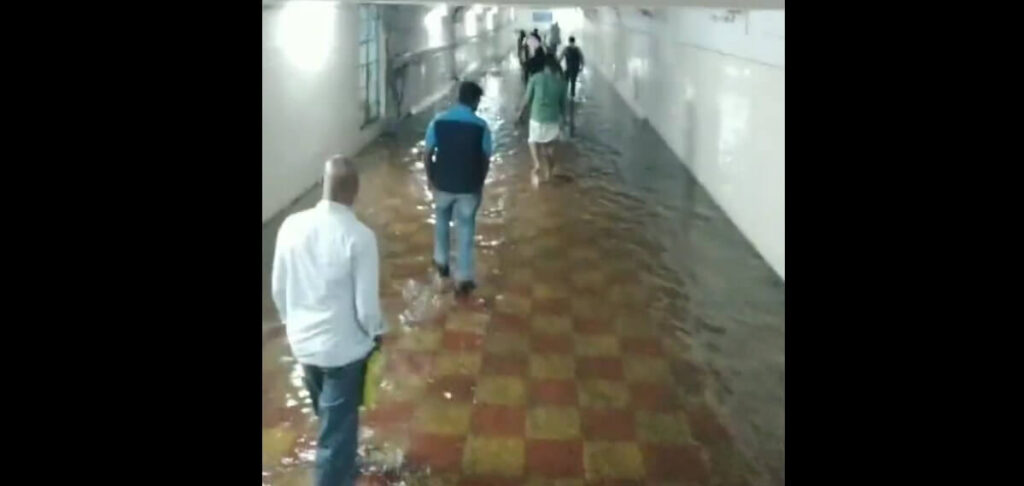 Travellers need to be extra cautious while using the Tirusulam pedestrian subway.
What's it about? The Tirusulam suburban railway station helps more than a thousand passengers every day to reach the airport. Of late, a devil's brew of leaking water and dirt has rendered the pedestrian walkway slippery and has caused the literal downfall of many travellers.
According to activist Dayanand Krishnan, this is a product of negligence. The subway hasn't seen a mop or soap bucket in months, leading to the buildup of dirt and water. If people have not fallen, they still have to worry about dirtying their attire.
Residents of the area have highlighted the sad irony of travelling through the muck to reach the airport. Adding to this, a frequent user of the subway complains of a nauseating stench that is likely to bring up anyone's breakfast back to their mouth.
The solution? Pedestrians and activists alike have appealed to authorities about the situation's urgency. Railway authorities have responded in the affirmative and have directed officials to initiate the cleaning and drying process of the subway.
---
📊 Today's Poll
(Only subscribers can participate in the polls)
Do you play Wordle?
Yes, I play wordle.
No, I don't play wordle.
---
❓ Today's Question
(Only subscribers can submit their answers)
Where were you when the first Covid lockdown was announced?
Reply to this email with your answers.
---
🗞️ In other news…
That's it for today. Have a great day!