Good morning, Chennai!
🌤️ Today's weather: Nothing much has changed; hazy sunshine again.
🧐 Did you know? A hundred years ago, the Tilak Bhavan stood where ITC's Welcomhotel now stands. In 1919, Gandhi and C Rajagopalachari lived there, and the home came to be known as the birthplace of the Non-Cooperation movement. A dedicated memorial still stands in front of the hotel.
---
🚃 Direct train from Chennai to Bodinayakanur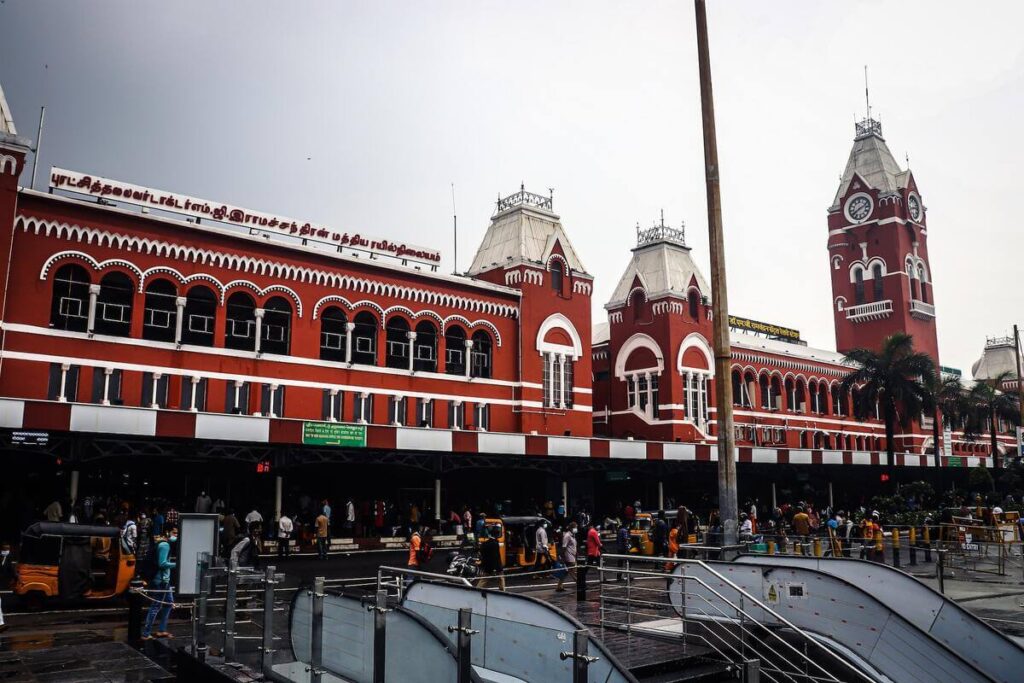 The first direct train from Chennai to Bodinayakanur, a tourist attraction, will be functional from February 19.
What's it about? The Chennai-Madurai triweekly Superfast Express route will now include Usilampatti, Andipatti, Theni, and finally, Bodinayakanur. This was made possible due to the completion of gauge conversion on the 90-km Madurai-Bodi section. Authorities gave the train a go-ahead after finishing inspection on the recently laid 15-km broad gauge.
The Superfast Express will now cover its journey in 2 hours and 20 minutes. The new service was motivated by the lack of a direct route to Chennai for Theni passengers, 2,000 of whom travel daily to Chennai through other means.
The rail arrives at Madurai at 7.10 am and reaches Bodinayakanur at 10.35 am. It leaves from Chennai on Monday, Wednesday and Friday from Chennai and on Tuesday, Thursday and Saturday from Madurai.
Some history: The Madurai to Bodi line was originally built in the colonial era as a narrow gauge line. In 1953-54, it was converted into a metre gauge. Before the metre gauge line too was broken down, a couple of passenger trains transported cardamom, pepper and banana from Bodi.
---
🚇 Chennai Metro phase-II line gets a smooth start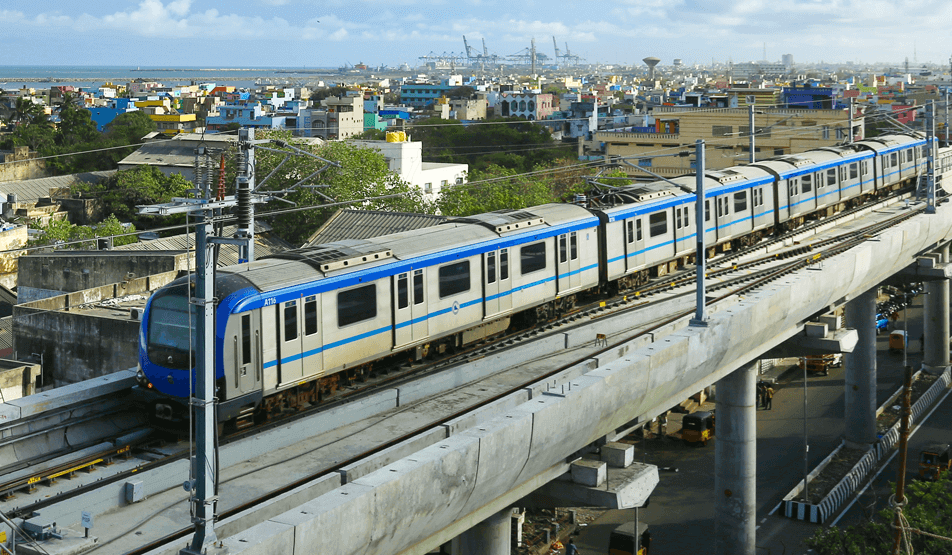 Work is smooth sailing for Tata Projects in constructing the 9 km stretch of Chennai Metro Rail Limited's Phase-II.
What's it about? The second phase between Madhavaram and Kellys has already completed 200 metres of tunnelling. The Corridor 3 construction involves building 9 km twin bored tunnels, a retrieval shaft near Venugopal Nagar to Kellys Station, diaphragm walls of the station box, and entry and exit structures of Madhavaram Milk Colony, Murari Hospital, Ayanavaram and Purasaiwakkam High Road Stations. This stretch is set to be completed in 18-24 months.
Tata Projects, using German trench-cutting technology for the first time, praises its suitability for working on Chennai's terrain. The workers are using seven tunnel boring machines (TBM) to complete the work. The bulk of the work is carried out at night.
The trouble is that the work involved in some stations is beyond their expertise. "Some of the stations to be built are not under our scope. Of the 13 stations, a total of nine stations are yet to be tendered," reveals a senior Tata employee.
Why tunnelling? Phase 2 passes through densely populated areas like Perambur, Ayanavaram and Purusaiwalkam. This necessitates building underground tunnels in some places instead of overground lines. The tunnel boring will not upset the surface since vibrations are controlled.
---
🌊 Chennai rivers are suffering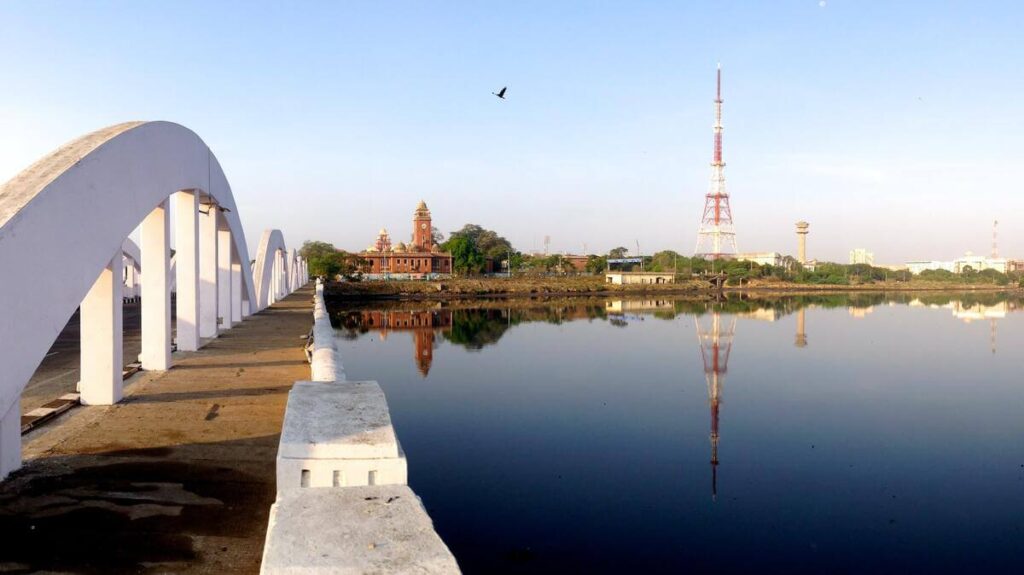 Tamil Nadu Pollution Control Board's (TNPCB) water analysis report shows that all three major water bodies, the Adyar, Cooum, and Buckingham Canal, are dangerously contaminated.
What's it about? The waters are unfit for any life to survive due to a lack of dissolved oxygen at any of the 40 locations of the Adyar and Cooum. The Biological Oxygen Demand (BOD), which is supposed to be under 20, is at a staggering 56 or higher. The main culprit? Sewage.
The Chennai River Restoration Trust was endowed with a budget of over 3,400 crores in 2015 to restore the rivers of the city. Sewage Treatment Plants (STP) set up by the trust at four places in Cooum and Adyar showed negligible progress, inciting further inspection by the TNPCB.
TNPCB found that dissolved solids ranged from 700-5,000 mg per litre, faecal matter ranged from 70-300 mg per litre, and coliform ranged from 300 to 1,500 mg per litre. The rivers also have high conductivity due to the presence of metals.
The prognosis: According to Venkatesh Ramakrishnan, a historian, the rivers began to die back in the 1800s when they were tapped for drinking water. Urbanisation and state negligence have sealed its fate. Darwin Annadurai, founder and managing trustee of Eco Society India, suggests that heavy-handed monitoring, including digital surveillance, could be a solution.
---
🍽️ Chennai Trans Kitchen opens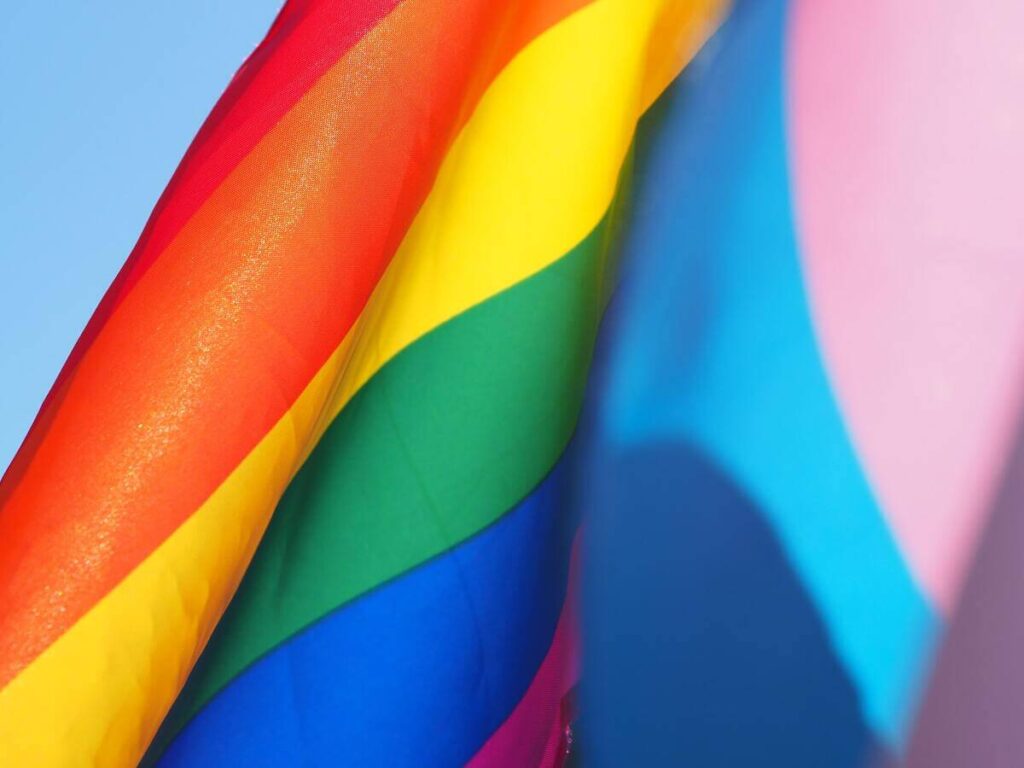 The Chennai Trans Kitchen was inaugurated on 25th Street, GKM Colony, Kolathur, yesterday.
What's it about? The Trans Kitchen is an effort to create trans-inclusive spaces in the city and improve the socio-economic lives of transgender people. The kitchen's food and business operations will be looked after by a team of 10 transwomen and transmen. They will offer both vegetarian and non-vegetarian dishes from South Indian and Chinese cuisines.
United Way of Chennai, Swasti, and the Transgender Rights Association set up the unit by partnering with HSBC Global Service Centres. The workers will earn ₹12,000 to ₹15,000 per month. After Coimbatore and Madurai, this is the third unit to open in Tamil Nadu.
With requests pouring in from districts like Salem and Ramanathapuram, the organisations aim to open multiple units across the city and at least one in every district.
Food for thought: Both the organisers and the kitchen team have taken a step towards creating new opportunities for transpeople in the food sector, along with providing secure jobs and reliable incomes.
They hope that the unit will make the community more visible, facilitate inter-community conversations, and put an end to social prejudices.
Sanjana, one of the team members, wants to lead by example and hopes that the initiative will encourage other trans people to follow suit.
---
📊 Today's Poll
(Only subscribers can participate in the polls)
Have you ever swallowed a bug?
Yes, I have swallowed a bug.
No, I have never swallowed a bug.
---
❓ Today's Question
(Only subscribers can submit their answers)
Which was the first ever mobile phone you used?
Reply to this email with your answers.
---
🗞️ In other news…
---
🛋️ Local Lounge
Yesterday's Poll:
I play Wordle: 37.5%
I don't play Wordle: 62.5% 🏆
Answers to Yesterday's Question:
Where were you when the first Covid lockdown was announced?
Giri: "Chennai"
Nirja: "I was in the hospital ..on duty."
That's it for today. Have a great day!